Gulf Shores Real Estate and Community Guide
The following information is brought to you by Jeff Nelson of IXL Real Estate – Eastern Shore. If you have any questions about Gulf Shores real estate or the community, please get in touch with me. I live in Gulf Shores and have been selling homes and condos for over 13 years.

The city of Gulf Shores is located in lower Alabama on the Gulf of Mexico, bordered by the city of Foley to the north and Orange Beach to the east.

According to the United States Census Bureau, the population is 11,809, compared to 5,723 for Orange Beach and 13,264 for Destin, Florida. The city has a total of 28 total square miles with 23.2 square miles made up of land and 4.8 square miles made up of water. Only incorporated in 1957, Gulf Shores is relatively young but bursting with opportunity.

The zip code for Gulf Shores is 36542.

The city is served by Route 59 which runs north through Foley, eventually ending up in Loxley at Interstate 10. Route 182 runs east/west along the beach. Route 180 (Fort Morgan Road) runs east/west leading out to the westernmost point of the city.

From a population of just a small fishing community in the early 1900's, the area has exploded into a thriving attraction to visitors from all of the country. The tourism industry drives the economy in lower Alabama, which is brought about from the hundreds of thousands of vacationers during the summer months as well as the "snowbirds" who come here to get away from the brutal north during the winter.

Interesting Facts about Gulf Shores
The original inhabitants were the Creeks, Alibama, and Seminole Indians.
The population of Gulf Shores in 1956 was 120.
The Gulf State Pier is the second longest pier on the Gulf Coast at 1,540 feet and includes wheelchair accessible rail fishing, comfort stations, inside seating, and 2,448 feet of fishing space.
The Gulf Intracoastal Waterway was completed in 1937.
Back in the day, yodeling was used as a means of communication among men in the Little Lagoon community.
The first post office opened in 1947.
The first hotel was completed in the early 1940's.
Little Lagoon is 10 miles long and a 1/2 mile wide.
The land where The Gulf State Park resides was once owned by a man who traded it for food and shelter.
Fort Morgan, a National Historic Landmark, was constructed between 1819 and 1834.
Honors and Awards

Forbes Magazine - "Top 50 Places to Have a Business"
National Geographic Traveler magazine praised Gulf Shores among 6 others in 2014 for notable American beach towns.
In 2013, Birmingham Magazine readers voted Gulf Shores as the best beach getaway.
SmarterTravel.com ranked Gulf Shores in "10 Sleepy Beach Towns Perfect for Fall".
The Huffington Post listed the city in its "10 American Spots You Don't' Know About Yet, But Should".
Niche.com ranked Gulf Shores as "Alabama's 4th Best Overall Town".
USA Today - "10 Best Southern Beaches" 2014
AOL - "20 Most Charming Beach Towns in America"
MSN - on West Beach "Best Beaches to Visit Before the Summer Ends"
CNN - on Gulf State Park "22 Can't Miss US Beaches"
Tripadvisor - "Americas Top Beach House Destinations"
10Best - "Americas Best Coastal Small Town"
Buzzfeed - "27 Underrated US Vacation Spots You Should Visit Before You Die"
SavingsAccounts.com - "Top 5 Affordable Destinations for End of Summer Fun"
Travel+Leisure - Ranked Gulf Shores as one of "Americas Best Little Beach Towns"
AAA Southern Traveler - "Best Small City for a Weekend Getaway"
SportsEvents Media Group - Named Gulf Shores and Orange Beach Sports Commission to its 2014 Readers' Choice Award List
Yahoo! - "8 Low Stress Spring Break Destinations"
Just Porter - "10 Best Summer Getaways in the US" in 2014
American Planning Association - Awarded Gulf Shores the 2014 Outstanding Planning Award for Waterway Village
TravelNerd - "Top 10 Small US Beach Towns"
Parents - "America's 10 Best Beach Towns"
Travel Channel - "Best Gulf Coast Beaches"
CNN - "50 States, 50 Spots for 2014"
National Resource Defense Council - "Top 13 Beaches Nationwide"
Coastal Living - Placed Gulf Shores at the top of the list for "America's 21 Best Beaches"
FamilyFun - "Top 10 Tourist Towns" 2013
Nashville Lifestyles - "Best Luxury Locations in the US for Discerning Travelers"
Country Roads - "Favorite Family Friendly Escape"
SmarterTravel.com - "10 Places You Should Go While They're Still Cheap"


Gulf Shores AL Real Estate
If you are considering purchasing real estate in town, you'll find that there are many residential options to choose from. I am a Gulf Shores Realtor that can help you find exactly what you are looking for, whether it's gulf front condo as a second home/investment or a golf course retirement home. As a resort and second home market, condos make up a large majority of our listing inventory. However, there are a number of neighborhoods of single family homes as well, located on golf courses, in heavily wooded areas, and on many different types of water.

The vast majority of all Gulf Shores real estate falls into the price range of $150,000 to $450,000, while of course, there are options on both ends of that spectrum.

Two of the strongest attributes of our city that makes it so appealing to many buyers is our climate and the water. Along with the Gulf of Mexico, lower Alabama has many waterfront options for homeowners including lagoon, bayou, canal, river, lake, and bay front properties. While the largest percentage of condos here are on the coast we do have other nice neighborhoods that are on or near the water, built by specialty local custom home builders, as well as national home builders like Truland Homes and DR Horton.

While housing inventory is still very good, our location to the Gulf, schools, and climate help to keep our area in high demand even through the colder months. It is no wonder that Gulf Shores is a great place to not only raise a family but also purchase a home or condo for a sound investment choice.

The median home value is $222,000, while the median sold price for the last 30 days was $267,000. The median age for Gulf Shores real estate is 16 years. Long term renters make up for 16.85% of housing while 63.78% of homes/condos are unoccupied (this is due to the large majority of condos that are used for tourism). Home appreciation is up 5.40% from last year.

ALL GULF SHORES CONDOS FOR SALE BY PRICE

$100,000 to $200,000 – $200,000 to $300,000 – $300,000 to $400,000
$400,000 to $500,000 – $500,000 to $600,000 – $600,000 to $1,000,000


ALL GULF SHORES SINGLE FAMILY HOMES FOR SALE BY PRICE

$100,000 to $200,000 – $200,000 to $300,000 – $300,000 to $400,000
$400,000 to $500,000 – $500,000 to $600,000 – $600,000 to $1,000,000

Featured Neighborhoods and Condos
Gulf Shores Economy
Tourism plays a major role in our economy, as does most coastal towns. From the 9 golf courses, amusement parks, charter fishing, dolphin watching, amusement parks, nearby attractions, zip line, and the beach, visitors are drawn from all over to spend their money. The growth of the city is attracting commercial builders as well. We are seeing even more high rise condos being built, a newly constructed Ron Jon Surf Shop, and Owa Theme Park in Foley which will be complete in Summer 2017. Other newly notable construction starts in recent months have been Hobby Lobby, Big Lots, Shoe Station, and Academy.

Over 5 million visitors annually inject over $3 billion in revenue into our area.

The unemployment rate is 5.40% with the future job growth sitting at 36.80% over the next 10 years. The sales tax rate is 10% and the income tax rate is 5%. The income per capita is $24,919, which includes all adults and children. The median household income is $47,635.


Gulf Shores Taxes
Property taxes in Alabama are determined by 3 factors:
- Exemptions
- Millage Rate
- Property Classification
Millage Rate for Gulf Shores is 33.0 or 0.033
Calculate your Millage Rate here
Sales Tax
- Baldwin County - 3%
- City of Gulf Shores (corporate limits) - 3%
- City of Gulf Shores (police jurisdiction) - 1.5%
- State of Alabama - 4%

Population by Occupation
Management, business, finance 12.72%
Sales, office, admin support 34.22%
Healthcare 4.72%
Food prep, serving 10.25%
Construction, maintenance/repair 8.30%
Personal Care 3.91%
Climate & Weather
Gulf Shores has a warm and humid climate with no dry season and hot summers. Its "warm" season runs from May 26 until September 23 with an average high temperature of 85 degrees. The city's hottest day of the year is June 23rd with an average high temperature of 91 degrees and low of 75 degrees. Its "cold" season runs from November 25th until March 5th with an average high temperature below 67 degrees. The city's coldest day of the year is February 6th with an average low of 42 degrees and high of 61 degrees. During the "warm" season, there is over a 50% chance that there will be some kind of precipitation that occurs on any given day (as someone who rides a motorcycle, I can attest to this). Most of the time these pop-up showers happen during the afternoon and they come/go fairly quickly. The average amount of rainfall per year is 57 inches and the average amount of snow is 0.


Hospitals and Medical Centers
South Baldwin Regional Medical Center
Encore Rehabilitation Inc.
Alabama Coast Eye Clinic
Thomas Hospital Urgent Care
Mccollough Plastic Surgery
Mobile Heart Center
Hospice South of Foley
Foley Alternative Health Center
Foley Urgent Care
Community Hospice of Baldwin County
Community Health Systems Inc.
Modern Surgical Incorportated
American Family Care
Gulf Shores Cancer Center
Orange Beach Walk-in Med Care
Alabama Gulf Coast Imaging Center
Gulf Shores Dialysis Center
South Baldwin Medical Center - Gulf Shores

Gulf Shores Education

Public Schools
Gulf Shores is served by 1 each of a high school, middle school, and an elementary school. Greatschools.org gives the high school a rating of 7 out of 10.

Gulf Shores High - 600 E. 15th Ave
Gulf Shores Middle - 450 E. 15th Ave
Gulf Shores Elementary - 1600 E. 3rd St.

Colleges/Universities
There are 32 colleges and universities within 50 miles of Gulf Shores. Here are the nearest locations.

Columbia Southern University (in Orange Beach)
Faulkner State Community College
Auburn University Fisheries Department
Fortis College (in Foley)

Educational Statistics
High School Degree 84%
Some College 34.5%
Associate Degree 14.9%
Bachelors Degree 27.5%
Graduate Degree 12.9%

Transportation and Commute
Jack Edwards National Airport is located in north Gulf Shores, adjacent to the Intracoastal Waterway.

Means of Commuting:
Drive - 75%
Carpool - 15%
Walk - 4%
Work from home - 3.3%
There is no significant public transportation other than cabs. Often during special events, you'll find shuttles going to the event location.

Restaurants
From beach side, laid-back joints to 5 star restaurants, there is plenty of good food at our beach. Please go to this link for a number of great options...Gulf Shores and Orange Beach Restaurants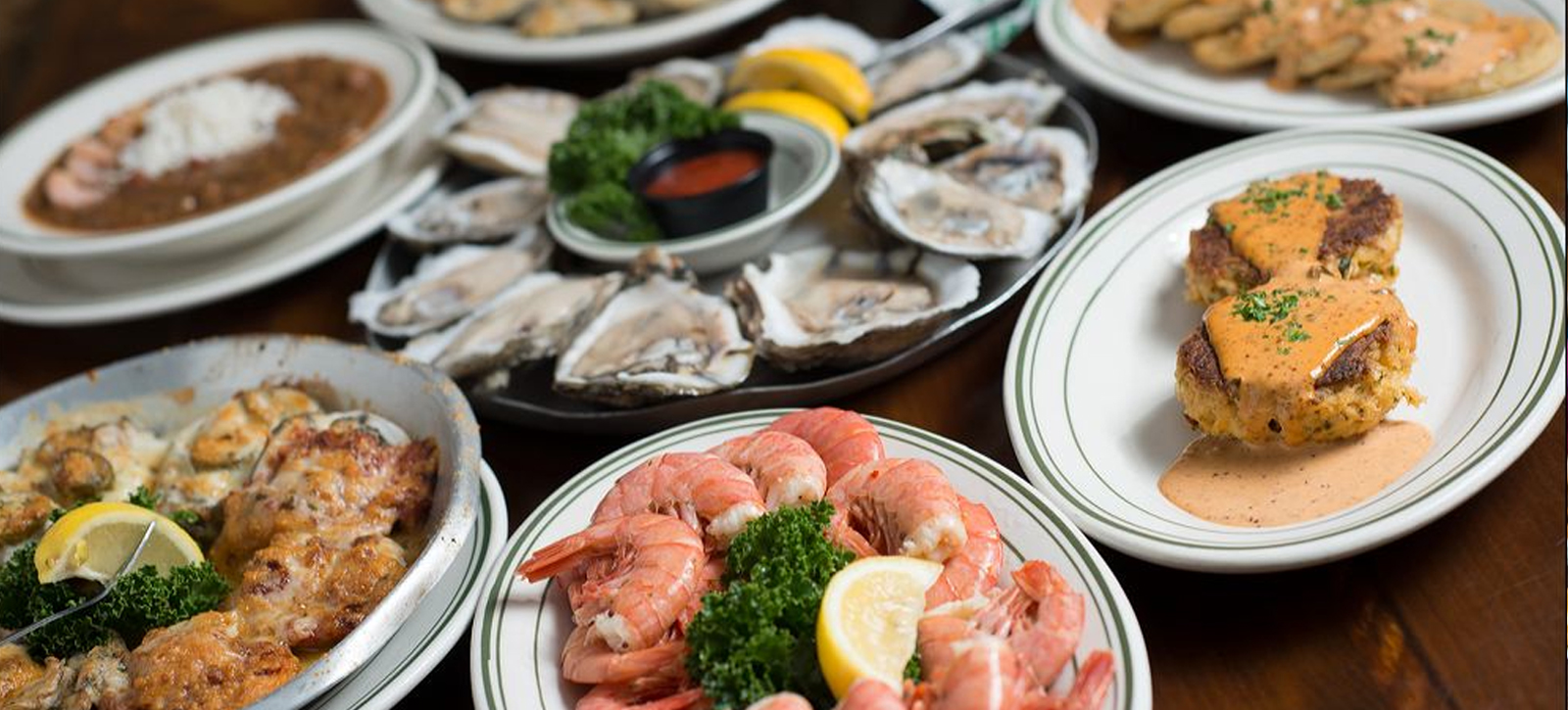 Important City Websites
Gulf Shores AL Realtor
If you have been thinking about selling your condo, home, or other Gulf Shores, AL. real estate, give me the opportunity to help make your experience a stress-free and smooth one.

When you hire a Realtor to work with you to sell your home, there should be a number of important items to consider first: the availability and interpretation of up to date statistical data such as days on the market and sales price/list price ratios, communication and marketing skills, and past experience/success of the agent.

If you're in the market to purchase a new home or condo, there are a variety of listings to choose from in all price ranges and budgetary needs. Our market here at the beach is primarily a resort/second home market. You need someone who knows the condo market and how they work with regard to home owners associations, lending, and insurance. I look forward to the opportunity to work with you.

Jeff Nelson
IXL Real Estate – Eastern Shore
251-654-2523
jeff@livegulfshoreslocal.com