Multi-Family Homes for Sale in Gulf Shores, AL.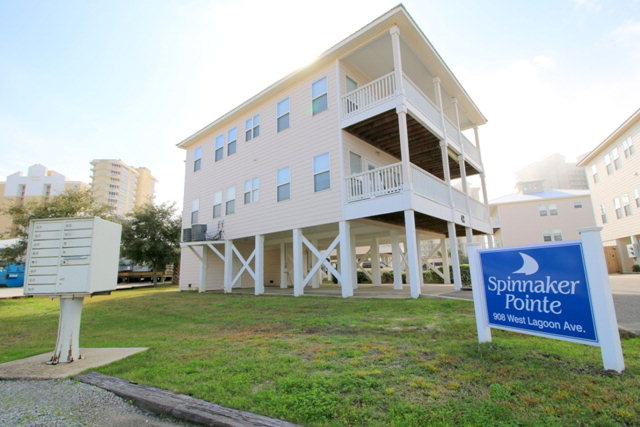 Because the beaches of Gulf Shores and Orange Beach, Alabama are so engulfed (no pun intended) with high rise as well as low rise condos, buyers often miss searching for another option.
Multi-family homes in our area usually come in the form of a side-by-side duplex; however, we also have a few options that are "over/under". Other styles that you may be familiar with are apartment, townhomes, tri-plex, or four-plex. I sold an awesome unit last fall that was really nice. There were two living spaces, one over the other. Each unit was about 2,400 square feet. The home that I sold was the subject on the bottom, it was decked out with nice furnishings, and was only a block from the beach. This particular property sold for about $269K.
Although condos technically can be defined as a multi-family dwelling, in our area we separate and categorized each differently. So, for the purposes of this discussion, the multi-family homes that I refer to in this post are not condos, as they are not governed by a condo association.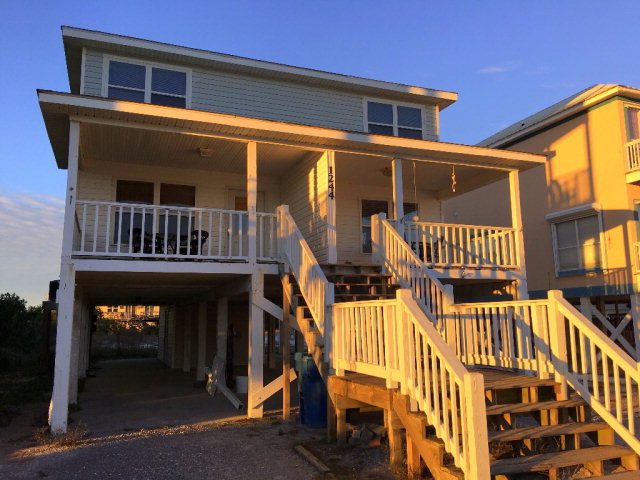 As you search for properties in Gulf Shores and Orange Beach, yes, our beaches are known for the plethora of condo options to choose from; however, you may like what you get with a multifamily home. Most of these properties are located in an area that I really like. We locals refer to this area as West Lagoon because that is the name of the main street that runs through it. West Lagoon is located west of Route 59 (Gulf Shores Pkwy) and north of West Beach Blvd.

The area that I have captured above contains most of the properties that would be considered non-condo, multi-family homes (with the exception of the south side of Rt 182 which runs along the beach). In this section of Gulf Shores, you will mostly find single-family homes and multi-family homes on stilts. As you can see, the proximity to the beach is great as well as to The Hangout. Another aspect to this area is that West Beach Blvd (Rt 182) becomes two lanes of traffic instead of four after you pass Rt 59, traveling west. This means that the amount of traffic is less and the speed limit drops down, as well. This part of town just seems to me to be a little more laid back.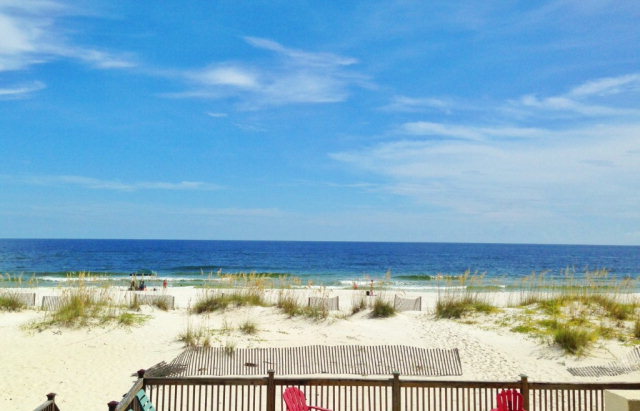 What's on the Market?
The number of these homes that are for sale pales in comparison to the condo market, but it's worth the look. There are usually only about a dozen that are for sale at any given time, but you should consider the benefits. * This part of town is a little more laid back. * There is less traffic than there is east of The Hangout. * There are no condo fees. * There are less people around because there are less units to live in. * Many of these properties are on the water with piers and boat slips.
These homes tend to be a little bigger, and you get a little more "bang for your buck" because most of these homes will not have a Gulf View. Some of them do, however, have fantastic views of Little Lagoon. As of this writing the average price for multi-family homes in this area is $457,386 and the average price per foot is $178.72. The price for square foot for these homes is at least 50% of the same from their condo counterparts. Pricing tends to run from around $150,000 up to about $990,000. The range for square footage is about 1,500 to 4,000.
Click here to view all of the Multi-Family homes that are for sale...
Here are some streets where these homes can be found:
West Lagoon Ave
W 6th Street through W 13th Street
Heron Point Drive
Shoreland Drive
W 1st Ave through W 8th Ave
Windmill Ridge Road
Sunrise Drive
Creekview Drive
These streets also contain single-family homes in the same price range.
We here at LiveGulfShoresLocal.com would love to work with you in your next purchase. Choose someone who knows the area and knows real estate.
Jeff Nelson
IXL Real Estate – Eastern Shore
251-654-2523
jeff@livegulfshoreslocal.com