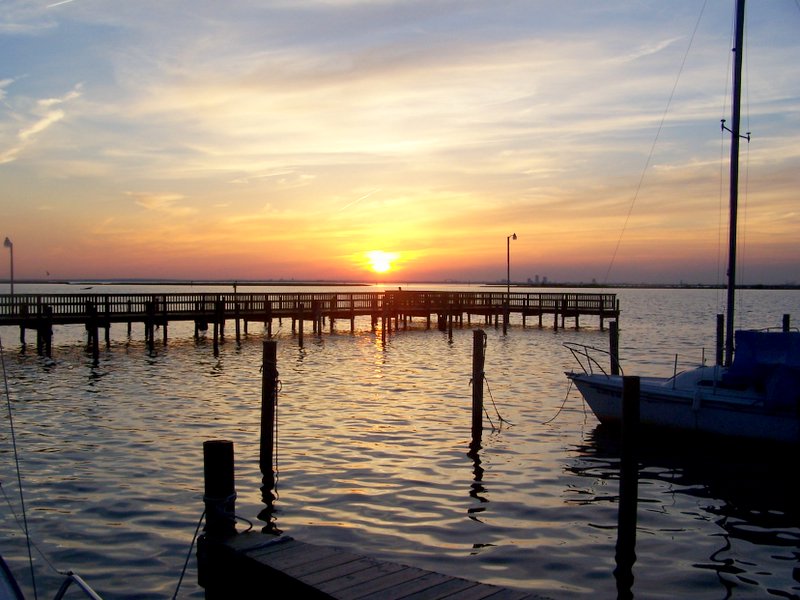 Although Daphne is the largest city on the Eastern Shore of Baldwin County, you still get the feeling of living in a small town. Despite the fact that Daphne is a city on the move and experiencing continuing growth, the people here are friendly and genuinely caring.
After living in Daphne myself, listening to others, and reading reviews I have found that the characteristics below describe Daphne perfectly:
Great location
Small town feel
A family friendly town
Small commute time for those who work in Mobile
Safe and quiet
Roads are clean and well-kept
Reasonable cost of living
Great for fishing, boating, and water sports
Tons of outdoor activities
Peace of mind living in Daphne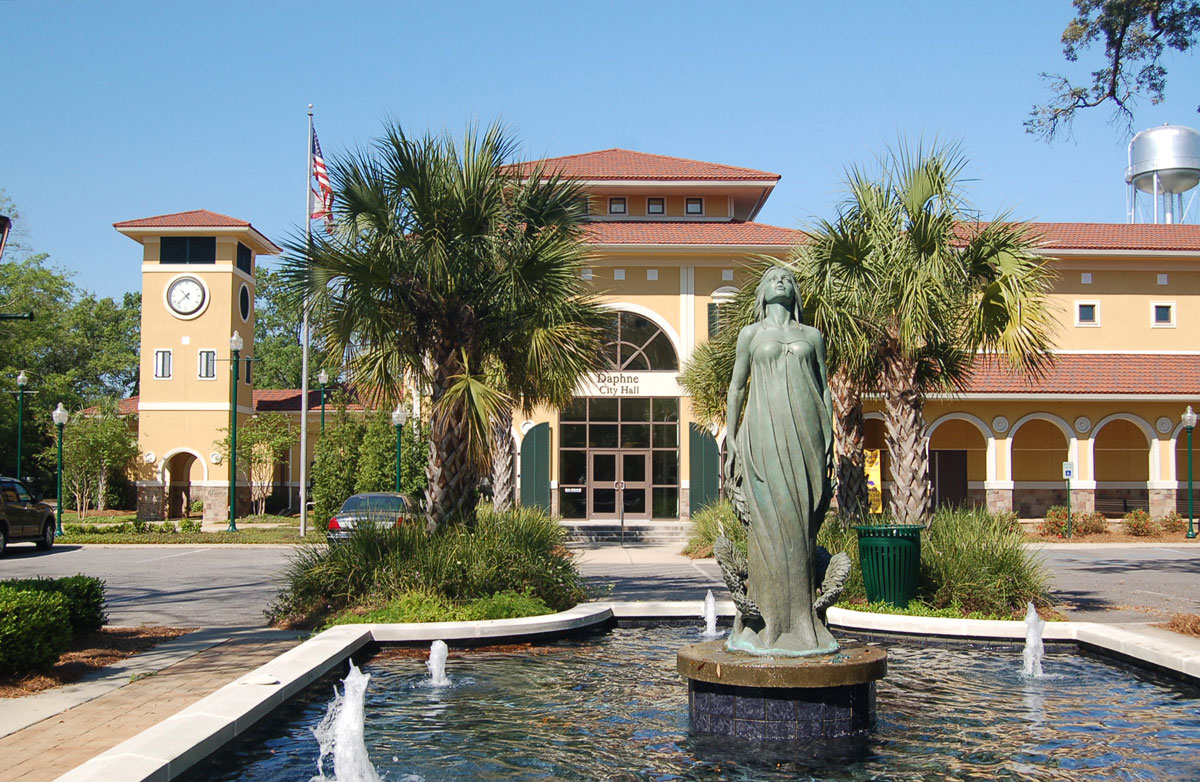 Livability
In order to find the best places to live, AreaVibes.com measures cities against other areas in their state. Here's how they rank Daphne compared to the rest of Alabama:
A livability of 82 – "Exceptionally livable"
Daphne ranks #5 as the Best City in Alabama
A+ for Amenities
There are a lot of activities that are close to Daphne
A- for Crime
Crime is 40% lower.
A for Education
High school graduation is 18%
A for Weather
Hot summers but mild winters.
Things to Do
Shopping – Aside from the smaller shops, grocery stores, and Walmart there are 3 major shopping areas that are within just a short 10-15 minute drive from Daphne: Downtown Fairhope, the Spanish Fort Town Center, and Eastern Shore Centre. These 3 locations provide literally hundreds of anchor stores, small boutiques, and shops for all of your shopping needs.
Restaurants – From Cajun to seafood there are plenty of places to eat. Here is a list of some great restaurants in Daphne.
Parks – While living in Daphne you'll get the opportunity to enjoy the tremendous amount of natural beauty of moss covered 100 year old oaks and the massive Mobile Bay. There are a number of parks that take advantage of this beauty including:
Bayfront Park
Village Point Park Reserve
Gator Alley Boardwalk
May Day Park
Centennial Park
Belrose Park
Al Trione Sports Complex
Outdoor Activities – Night life may be a little lacking but most people give Daphne a "10" for things that you can do outside. For the runners and bikers out there, you have the Eastern Shore Trail that is a 32 mile trek starting at the USS Alabama, running all the way through Point Clear. This is a very scenic route for those who want to keep fit. There are 2 major golf courses in Daphne: Timbercreek and Lake Forest. For those who love the water, you can take part in an Eco Tour, dolphin watching, and charter a fishing excursion.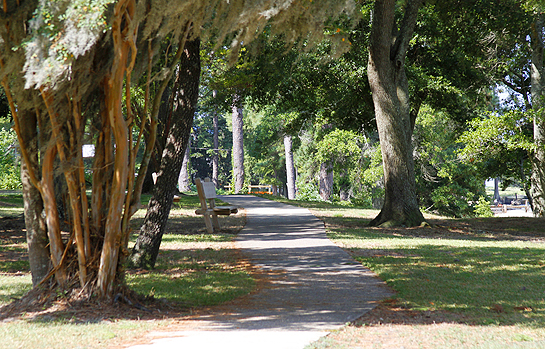 Real Estate in Daphne
Living in Daphne requires owning a home and that's where I come in. The popularity of Daphne has forced a lot of growth with new subdivisions popping up on a regular basis. There are a wide variety of choices to choose from when it comes to floor plans, styles, and square footage but I think that most people would agree that the prices of homes in Daphne are very affordable.
If you've been thinking about relocating, up-sizing, or downsizing to a new home in Daphne please follow some of the links below. You'll find information about particular neighborhoods, active listings of homes that are for sale, pictures, and property details.
Daphne Neighborhoods – Description and listings for most of the neighborhoods in this great city.
Luxury Homes in Daphne – Homes over $700,000
All Daphne Single Family Homes for Sale by Price
$100,000 to $200,000 – $200,000 to $300,000 – $300,000 to $400,000
$400,000 to $500,000 – $500,000 to $600,000 – $600,000 to $1,000,000
Please contact me for more information about living in Daphne or for all of your real estate needs in the city.
Jeff Nelson
IXL Real Estate – Eastern Shore
251-654-2523
jeff@livegulfshoreslocal.com