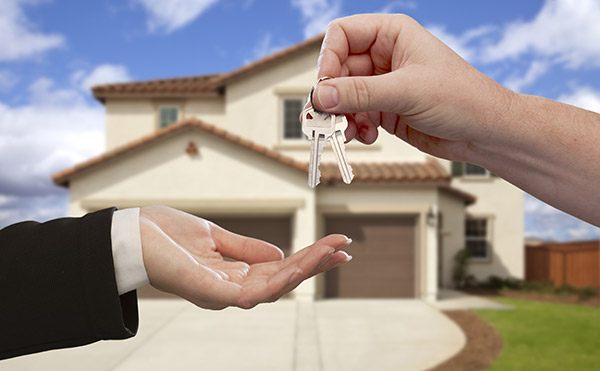 Welcome to the series, 11 Steps to Buying a Home! The links below are filled with tips and things to consider to help make your home buying experience a better one. Buying a home is an exciting journey and I'd love to be a part of it. Let's talk about your needs and wants, then I'll go to work for you to find the perfect place.
As with any major financial decision, most of us are bound to our budget as to how much we can spend on our new home. So where do you begin? Technically, lenders use a formula called Qualifying Ratios. For a conventional loan, your housing debt (principal, interest, taxes, insurance, HOA fees) divided by your monthly income, ...... Continue Reading
With all of the work that goes into buying a home, a Realtor is an important partner to have on your team. Finding homes to consider, scheduling appointments, reviewing neighborhoods, trying to figure out the abundance of paperwork, and dealing with the closing are just some of the many factors that buyers have to deal with if they're on their own...... Continue Reading
Every year the National Association of Realtor puts out their Profile for Home Buyers and Sellers giving us a great snapshot and pulse of the real estate industry. For 2017, the survey shows us that 88% of home buyers acquired a mortgage to purchase their home. Getting pre-approved is one of the first steps in buying a home because you'll need to know how much you can actually afford.....Continue Reading
Once you have been pre-approved to find out what you can afford in a new home you have built the foundation for the next step – determining what you need to have and what would be nice to have in a home. If you've been house hunting before someone has probably asked you, "What do you want in a home?". Pretty simple right? Probably a better question to ask is, "What do you really need in a home?".......Continue Reading
House hunting is a lot of fun but it can be a little overwhelming as well. It can be overwhelming because you want to make the right choice and it's not everyday that we make a decision that effects our lives for the next 2,5, or 10 years. So, hopefully you read Step 4 – Establishing Your Needs and Wants and have prioritized what you truly need in your new home. At this point your Realtor (me of course) will narrow down the search criteria, pull together all of the best matches, and ..... Continue Reading
So you and your Realtor have looked at several homes and now you have found "the one". The next move is to actually put pen to paper and make an offer on the home. I always tell clients to take their time in deciding what they want in a home but when they find one they really like, don't wast any time..... Continue Reading
Every home buyer is unique and has their own set of priorities when it comes to what they're looking for in a mortgage. You have some that want to keep their monthly payments as low as possible. Some buyers don't like surprises so they want to make sure that their mortgage payment never changes over the life of the loan...... Continue Reading
When we sit down to the write the offer for your new home, I'm going to cover all of the many contingencies and provisions of the real estate contract. There are some contingencies that are used nearly everyday and others that are hardly used at all. Every client's situation is a little different so remember that just because I may talk about a certain contingency here, it may not apply to you...... Continue Reading
It's very easy to get so caught up with getting everything over to the lender, negotiating repairs with the seller, and, not to mention, packing that we may put off setting up all of our utilities for the new home. Best practice would be to contact the following services at least 2 weeks before closing so there's no disruption in your quality of life after closing.......Continue Reading
All of the conditions of your contract have been met and you're in the home stretch to closing on your new home but there's one step left before the big day – the final walk through. The day before or even the day of closing we will go to the house that you're getting ready to buy for a few reasons....... Continue Reading
Well, you've looked at dozens of homes online, visited several in person, found the one you love, and wrote an offer. It's been about 5 weeks and now you've reached the crescendo – Closing! Although closing on your new home is exciting, it can bring a little anxiety as well so I wanted to lay out a few things to expect....... Continue Reading
Feel free to call or email anytime. I've been helping people buy their next home for the last 13 years. This is what I do. This is what I know.
Jeff Nelson
eXp Realty Southern Branch
251-654-2523
jeff@livegulfshoreslocal.com