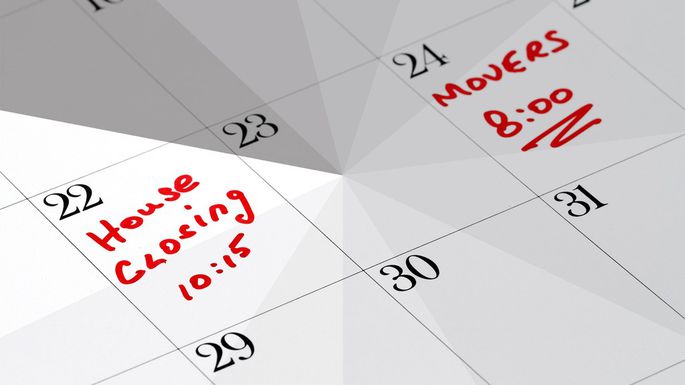 Well, you've looked at dozens of homes online, visited several in person, found the one you love, and wrote an offer. It's been about 5 weeks and now you've reached the crescendo - Closing! Although closing on your new home is exciting, it can bring a little anxiety as well so I wanted to lay out a few things to expect.
The Big Day
I'll be in constant communication with your lender and title company throughout the process. Prior to closing we'll schedule a time for you to come to the closing company's office to sign and typically, unlike a doctor's appointment, everything will get started on time. You should figure on being there for a couple of hours due to the amount of paperwork that needs to be signed but you may get out in about an hour. So, grab something to eat beforehand.
Who Will Be at Closing?
Real estate practice and procedures differ depending on what part of the country you live in. In some areas everyone including the buyer and seller meet at the same time. Some states require an attorney to close the loan for you. In Baldwin County, the buyer and seller each have their own closing time and in most cases they never actually meet in person or on the phone. Also, in Alabama you can use either an attorney or a closing company to settle the transaction. So the people who will be at your closing are the settlement agent from the title company, your attorney if needed, and me (your Realtor). I've never seen an attorney join the closing if the property was being handled by a closing company but the option is there if you want your attorney to attend.
What Should You Bring With You?
Photo ID - The settlement company needs to make sure that you are who you say you are. All you'll need to bring is your driver's license or passport. Your Sam's Club card won't cut it.
Certified Check - At least 24 hours prior to closing, you'll receive a Settlement Statement detailing all of the cost of buying your home. At the bottom of the page you'll find a figure that comes from all of the credits and debits on the page that are basically made up of your down payment and closing costs. You'll make the check payable to the name of the closing company. Here at the beach, we have a lot of out of town buyers so in this case they would wire the funds to the closing company. Although the figure on the Settlement Statement is supposed to be "in stone" it's good practice to bring your checkbook with you for any incidentals. This isn't common though.
Proof of Insurance - Usually the settlement company has already found out from you who you're using for insurance. However it's a good idea to bring proof that you are insured at the time of closing.
Purchase Agreement - The settlement company will have a copy and you probably won't need it but it's a good idea to bring along your Purchase Agreement just in case.
What Will You Be Signing?
Yes, there's going to be a lot of paperwork if you're getting a mortgage. On the other hand, if you were paying cash or if you were the seller, you'd be out in 15 minutes. You end up signing so much that you'll begin to feel like a robot but it's important to stop the closing agent if you don't understand something before signing it. Here are some of the documents that you will be signing:
Promissary Note - A promise to pay back the amount you are borrowing.
Truth in Lending Statement - Shows your interest rate, your anual percentage rate, the amount being financed, and the total cost over the life of the loan.
Mortgage or Deed of Trust - This document puts your new property as security for the debt you now have.
Monthly Payment - Breaks down your payment into principal, interest, taxes, and insurance.
Closing Disclosure - Formally known as the HUD-1, this document itemizes all of the costs and credits of the buyer and the seller.
Warranty Deed - Conveys the property from the seller to the buyer.
Plus, any number of other disclosures that may be specific to your lender.
When all is said and done, you'll leave the closing table with a stack of paperwork and the keys to your new home. Congratulations!
I hope you have found this 11 Step Series on Buying a Home informative and helpful. I service all of Baldwin County including the cities of Spanish Fort, Daphne, Fairhope, Foley, Gulf Shores, and Orange Beach. I'd love to work with you! After 13 years selling homes, I can assure you that I have the experience to give you confidence and comfort through the entire process of buying your new home. You may be thinking about buying right away or 6 months from now. In either case, we can get to know each other and I'll work with your timeline. Looking forward to hearing from you.
Jeff Nelson
eXp Realty Southern Branch
251-654-2523
jeff@livegulfshoreslocal.com
Step 1 - Determine How Much You Can Afford
Step 3 - Get Pre-Approved for Your Mortgage
Step 4 - Establish Your Needs and Wants in a Home
Step 5 - Time to Go House Hunting
Step 7 - Get Final Approval for Your Loan
Step 8 - Contingencies, Appraisal, and Repairs
Step 9 - Utilities and Insurance
Step 10 - The Final Walk Through