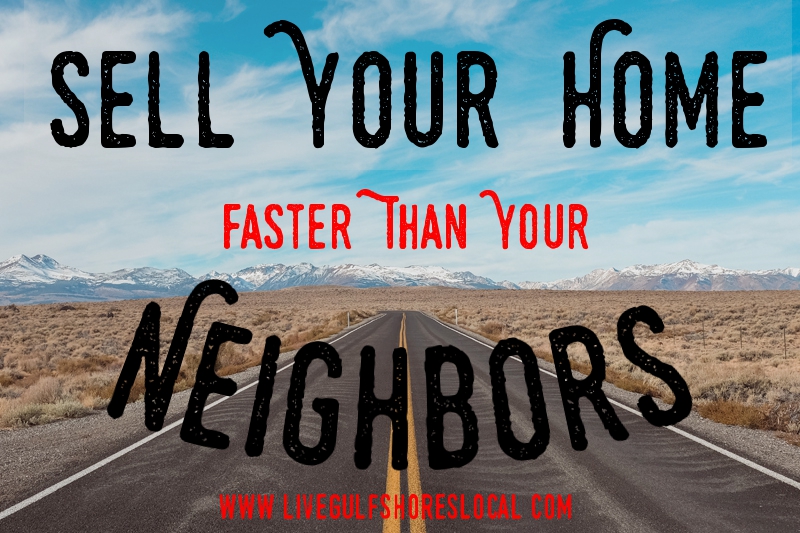 So you look out the window and notice that someone is putting a Sold sign in the front yard of a neighbors' home that was just listed 2 weeks ago. Your eyes then pan over to the For Sale sign in your yard that's been there for 2 months. What is the deal?!
Well, there are reasons why some homes sell faster than others. Take a look.....
Make the Best First Impression
No one wants to be beaten by the competition (the neighbors) so you can start by sprucing up the exterior of your home in order to put the attention on your listing instead of the one down the street. There are a number of ways to improve your curb appeal and many of those are inexpensive yet effective.
Walk out to the street, look at your house, and be objective. You have to put yourself in a buyer's shoes and take your emotions out of the equation. Does the mailbox need to be replaced? How do the flower beds look? Does your home need a paint job or will power washing suffice? Are there toys or bicycles laying around? Should you add some plants to your front porch?
Next, ride to other properties in your neighborhood that are for sale to see how they stack up to yours from the road. Again, think like a buyer. Would a buyer think that the other homes are more appealing than yours? Why?
Price it Right - from the Beginning
Yes, you knew this tip would be in the list, however, a lot of people are still "missing the boat" on this one. Let's say there are 3 homes that are for sale in your neighborhood and all 3 are fairly alike in square footage, style, number of bedrooms, etc... 2 of the homes are priced almost identical but the third is $15,000 more. Which home do you think will go to the bottom of the list and may not even get shown at all?
Sure, you can always reduce the price later but this article is about selling your home fast. Pricing your home correctly from the beginning will remove any needless time on the market.
Freshen up the Overall Look
If you want to sell your home faster than your neighbors, you need to present a home that offers "less" work for the new buyers to do once they move in. For instance, a fresh coat of paint and new flooring are great ways to make the space feel new and inviting. Of course, how much gets done has everything to do with your budget but the more you can do the better. It's impossible to satisfy the tastes of every buyer that comes through the front door but you can put the odds in your favor by going with a neutral color palette for the walls. By the way, this is a great time to remove personal pictures and patch nail holes.
As your wallet allows, new flooring scores big points with buyers. If it were me, I'd consult a decorator or ask a flooring company what color and styles of flooring are popular at the moment. The point is this. A buyer may love your floor plan but they are also factoring in how much work they will need to do later. With everything else being equal, a buyer will gravitate to the property with less work.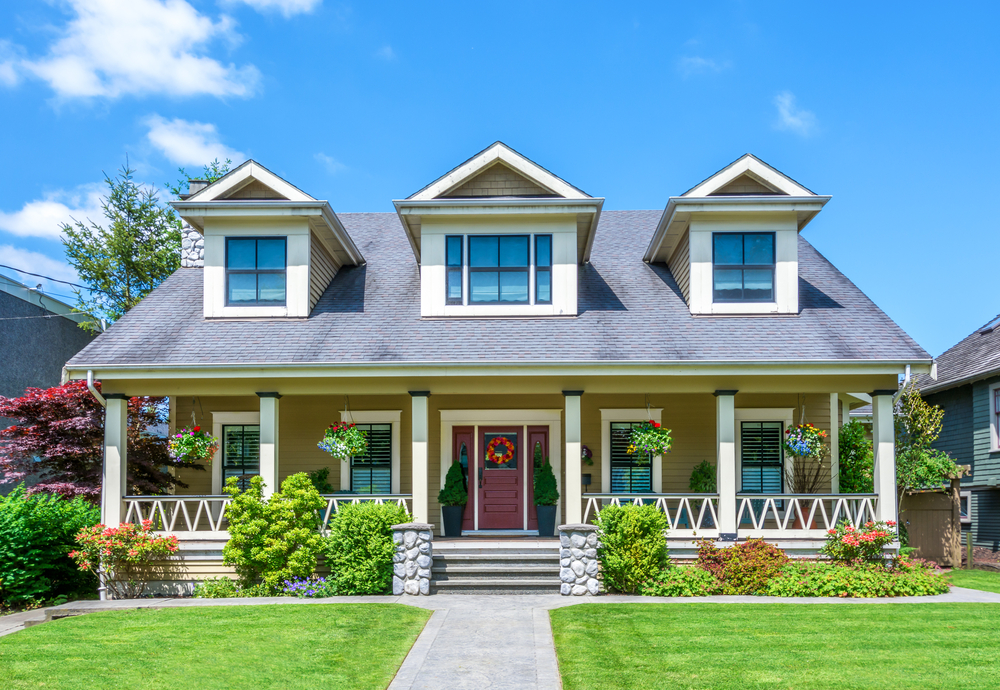 Take Great Pictures
Since the vast majority of buyers find their next home on the internet and most people are visual, great pictures play a crucial role in selling your home fast. Selling comes down to getting your listing in front of the most qualified people as possible. So if the pictures of your home are turning off most of these people, you're shutting out most of the market from the beginning.
As a Realtor, I'm looking at listings all the time. There are some that I run across and I just think, "Why bother?". Make sure that the pictures that you do have are taken in good light and for goodness sake, take a lot of them. I automatically think that something is wrong with the house if there are only 2 or 3 pictures available. If I'm thinking that, buyers are too.
Team Up with a Professional
It should go without saying that working with a Realtor will substantially increase your chances of selling your home fast versus going at it alone. While you're at it, you need to find the "right" Realtor who is busy, has a strong track record, and shows you what they will do instead of just talking about it. Working with an experienced Realtor will give you an edge because they know how to stage your home, they understand real estate market conditions, and they have their finger on the pulse of the market.
A skilled Realtor will know how to advertise your home in order to give your listing the most exposure possible. In today's hi-tech world, your Realtor should be up to date and knowledgeable with internet marketing, websites, and social media. Your Realtor should have a highly funtional and effective real estate website that's already dominate within search engines. So teaming up with a professional has 2 tiers. You will sell your home faster by working with an agent vs going FSBO. However, you'll really amp up your efforts by partnering with a seasoned, skilled, and proven Realtor.
Set the Stage
Staging is the act of preparing and transforming your home to appeal to the most amount of people. Buyers like to be able to picture themselves in the home - not you. Most of us have to live in our homes while we sell but if you want to sell your home fast, you need to remove as much of you as possible. Here are some quick tips on staging:
De-clutter and make your home sparkling clean.
Have a yard sale (or 2 or 3) and rent a storage unit.
Remove all personal items that aren't in regular use which includes family photos.
Remove unneccessary furniture and rearrange furniture to increase flow and make the space feel bigger.
Some furniture is better than no furniture.
The space should look clean but lived in.
Use sophisticated neutral colors.
Don't forget the closets. Buyers will look.
Eliminate pet odors.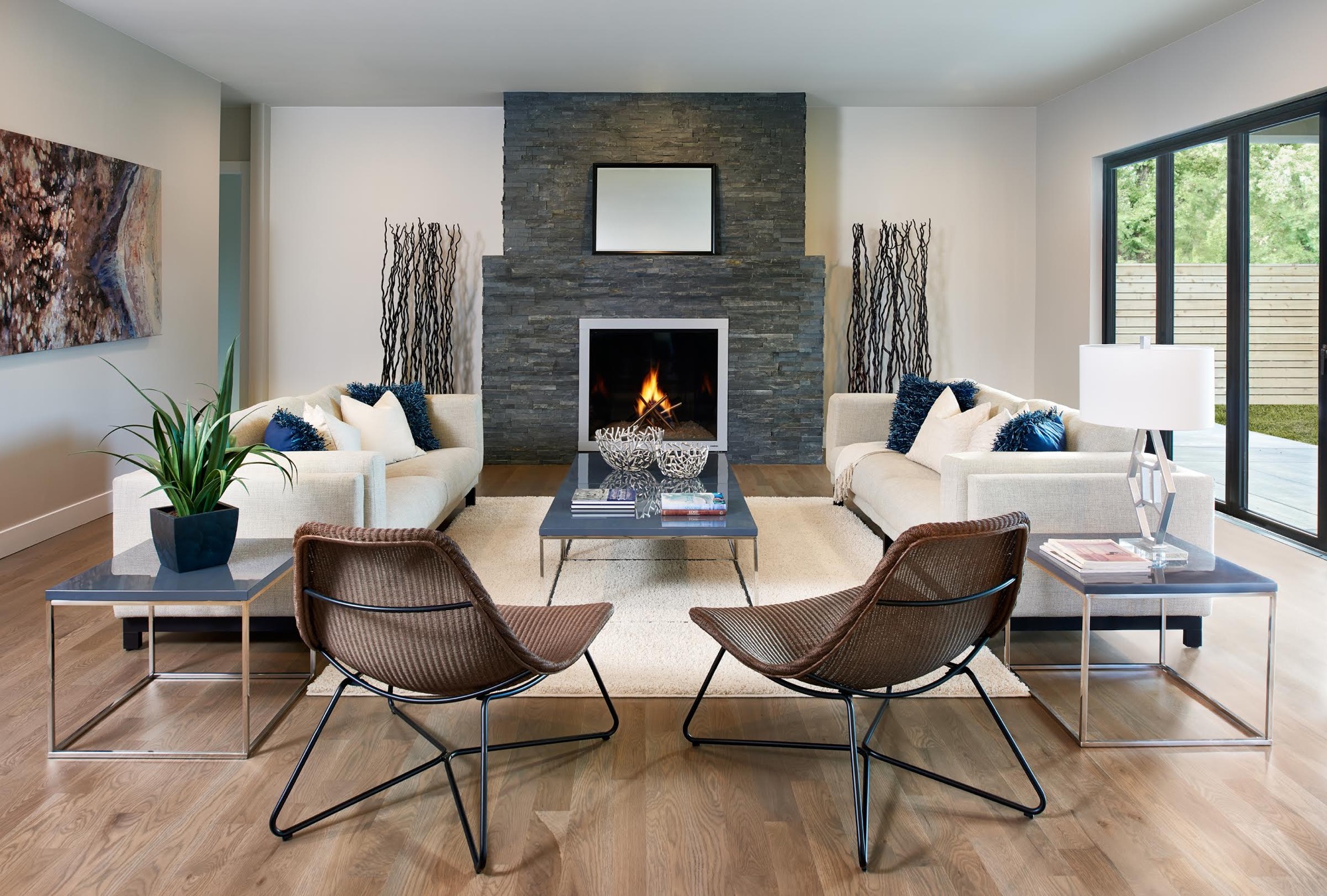 Make Your Home Available
Nothing is more frustrating than a buyer wanting to see a home and not being able to get in. If you want to sell fast you need to call on your flexible traits to assure your property is available for showings as much as possible. You want to make it easy for buyers to tour your property.
Sweeten the Pot
Everyone likes to think they got something for free. Are you willing to leave the flat screen behind, pay some of the buyer's closing costs, or have a home warranty provided? Everything is negotiable in a real estate contract which means that you as the seller can create as many incentives as you'd like to attract the most buyers. I've actually shown different homes where sellers conveyed a speed boat, a classic car, pool tables, and hot tubs. Offer big incentives to sell fast!
Don't Waste Time
Have you ever heard, "the first buyer is probably the best buyer"? You may get an offer within the first few days of being on the market. If you do, take it serious. Some sellers may feel tempted to wait for other offers to come in with hopes of more money. The grass is usually not more green on the other side. If you like the offer accept it. If you need to negotiate the offer, treat it like your home has been on the market for months.
Recap
I think most people would rather sell their home sooner than later and it really comes down to pricing, preparation, and marketing. I feel certain that if you follow the tips on this page, your neighbor will be looking out their window watching someone putting a Sold sign in your front yard.

Other Helpful Articles on Selling Your Home Fast:
7 Cost Nothing Tips to Sell Your Home - Ryan Fitzgerald
How Can I Sell My Home Fast? - Lynn Pineda
How to Stage Your Home for a Quick Sale - Paul Sian
How to Sell Your House Fast for the Highest Price - Debbie Drummond
Cheap Tips to Staging a Home on a Budget - Kyle Hiscock
About the author: The above Real Estate information on Sell Your Home Faster Than Your Neighbors was provided by Jeff Nelson of IXL Real Estate – Eastern Shore. Jeff can be reached via email at jeff@livegulfshoreslocal.com or by phone at 251-654-2523. Jeff has helped people move in and out of properties for nearly 13 years.
Thinking about selling your home? I have a passion for Real Estate and would love to share my marketing expertise!
I service Real Estate sales in Baldwin County including the cities of Spanish Fort, Daphne, Fairhope, Foley, Gulf Shores, and Orange Beach.