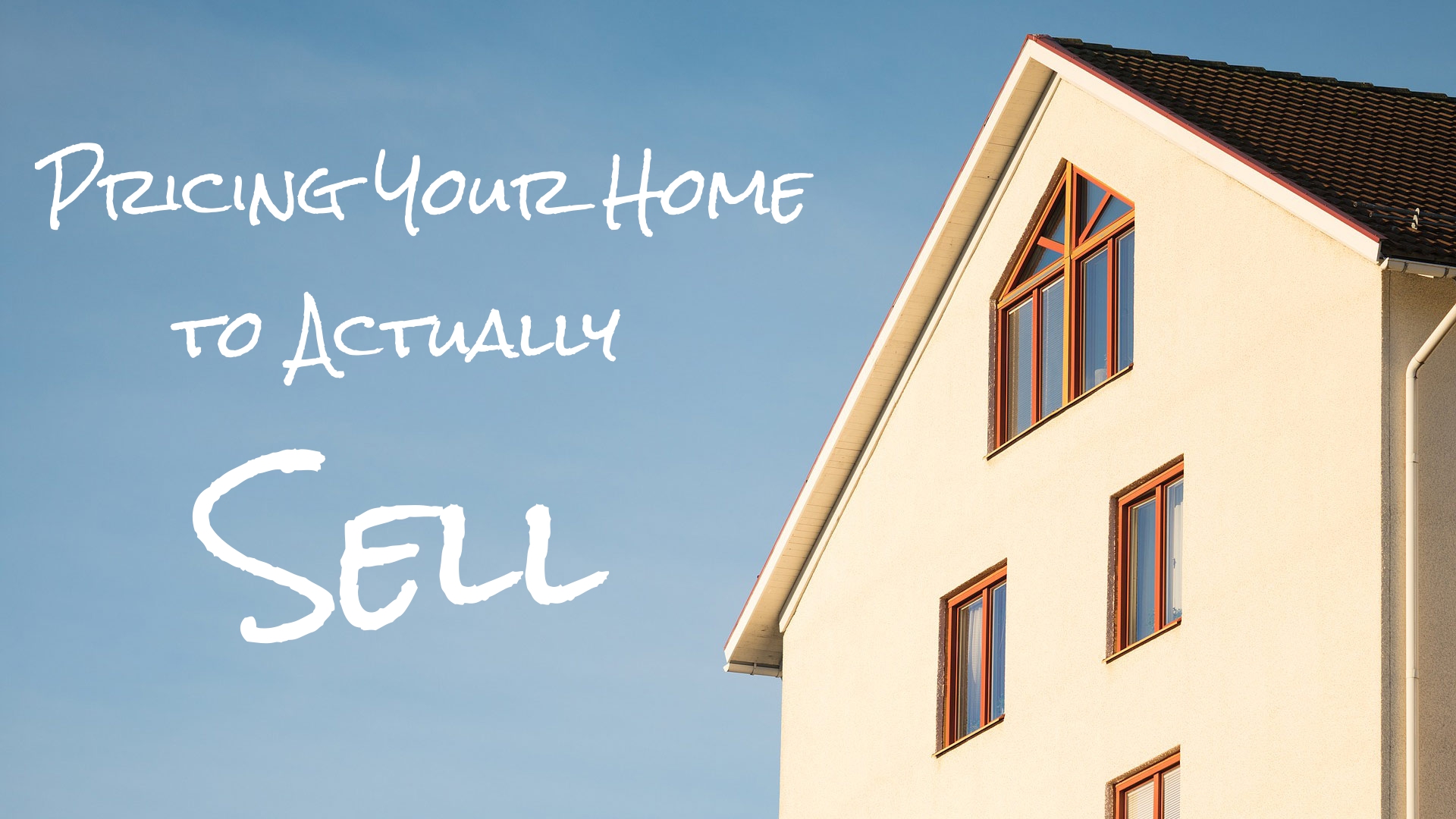 I know the title of this page is a little sarcastic but the bottom line is to "actually sell" your home. Most people make decisions in real estate for one of two reasons: the fear of loss or the hope of gain. This concept absolutely works with pricing your home.
For the most part, sellers want to overprice their home for the hope of gain. On the other hand, they hate the fact of under pricing for the fear of losing money. Yes, it's a simple concept but when it's your house and the for sale sign is in your front yard, it gets personal.
Have you ever heard "for the right price, every home will sell"? Well, it's true but this article isn't about giving your home away to the lowest bidder. Actually, the opposite is true. As a Realtor for nearly 13 years, the single biggest challenge that I have with sellers is not that there house is too messy or even because their decorating style is stuck in the 80's. The biggest challenge is when sellers think that their home is worth more than it is. Now, to be honest, we're all guilty of it but there does come a time when you have to face reality and deal with the facts.
The purpose of this article is to help sellers get the most amount of money for their home and still sell it in a reasonable amount of time.
Let's dive into what it takes to properly price your home to sell.....
Real Estate Conditions: Buyer's or Seller's Market
In regard to pricing, understanding real estate market conditions is really the first place to start. Here's what's involved:

Sold Homes
Your true home value is not what you think it's worth, what your Realtor thinks it's worth, or even what the appraiser thinks it's worth. Your home value is solely based on how much a buyer is willing to pay for it. So, to get the best idea of how you should price your home, you should find out how much buyers were willing to pay for homes that:
Are similar to yours - You can't really compare a 3,000 square foot, 2 story house to your 2,000 square foot ranch. Find properties that are most comparable to yours in size and age.
Are near your home - When determing how to price your home, you should pull comparables from other properties that are in your neighborhood. Homes that are within a 1/2 mile of the subject will be the best matches to use. If there aren't any properties that have recently sold, look for sold homes moving away from the subject property in tight radiuses.
Have recently sold - Homes that have sold a year ago don't show the pulse of the market today so use comparables that are the most recent. The best comps are those that have sold within the last 3 months.
Withdrawn and Expired Listings
Gathering any comparables from withdrawn and expired listings can bring a wealth of knowledge for pricing your home. Look for a pattern into why these properties didn't sell. Were they all priced too high? Check out the pictures and read about any upgrades or the lack thereof. How do these properties compare to the subject property. Notice what company listed the property. Was it one of those discount brokerages who don't spend a lot on marketing? How long were these properties on the market? Ask yourself, what can be done to not let your property listing expire?
Pending Sales
A pending sale is one that is under contract but has not yet closed. At this point the selling price is unknown to the public until it closes. However, your Realtor could call the listing agent for these homes and just ask them what the final price will be. Whether you get an answer is up in the air but it doesn't hurt to ask. Also, it's good to see that other homes like yours are attracting buyers.
Current Listings
Don't confuse current listings with past sales. Homes that are on the market in your area will do nothing for pricing your home except for letting you know what your competition is looking like. If there are 3 homes that are similar and for sale but 2 are priced higher than yours, buyers will naturally gravitate to your home.
Market Analysis
You Realtor should take all of these factors into consideration in order to properly price your home. Knowing what is going on in your specific real estate market will dictate whether you're in a buyer's market or seller's market. Analyzing the facts will give the seller a clear picture of what the listing to selling price ratio is. If, for instance, the ratio is 97% then buyers are able to get an average of 3% off of the original list price. On the other hand, if the ratio is 102% for example, sellers realized a 2% gain over what they listed the home for.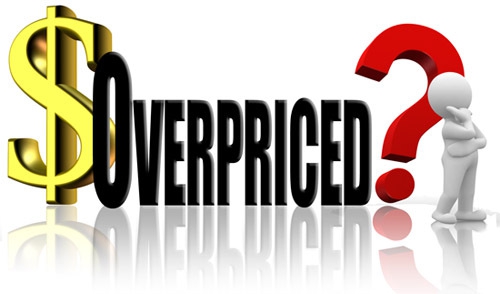 Tips for Proper Pricing
Don't rely on Zillow's "Zestimates"

. Athough they do compile sales from public data, Zillow has no idea of other factors that come into play that effect your list price. They can't account for your upgrades and unique features of your home. They don't analyze the area. They don't account for undesirable issues surrounding an area. Zillow themselves say that their estimates are within 10% of the actual selling price and in a lot of cases they are up to 40% off.

Don't overprice your home because your not desperate

. Some sellers who aren't in a rush tend to want to inflate the price of their home to see if they can get more money. There are a lot of problems with this. First, don't forget, an appraiser still has to come up with a value that meets or exceeds the contract price or the buyer can walk. Also, nothing good happens when a home goes stale on the market. It wastes everyone's time and your home gets a stigma that makes buyers stay away.

Have a Plan B

. Depending on your market you may have to adjust your price to get the sale. Of course sellers dream of getting a full price offer with no contingencies. However if you're in a buyer's market, this probably won't be the case. Prepare correctly and hope for the best but plan for the worst. If your home is priced at or a little above market value, have a lower figure in mind that you won't go under. Your agent will be researching the market during the process and if you're home isn't selling, there's a reason for it.

Don't use an agent just because they agree to a higher list price without supporting it with data

. Believe it not this happens. Some agents will tell you that your home is worth much more than what's reasonable just to put a sign in your front yard. This doesn't help anyone and is a big wast of time.

Your Assessed Value from your local government has nothing to do with your Appraised Value

. You actually want your Assessed Value as low as possible because this is the figure on which you are taxed.

Remove your emotions

. We all have a tendency to believe that our home is worth more than it is. You've lived there for years. Your heart and soul is in your home. Your blood, sweat, and tears were shed there. This is the time to look at the facts and take emotion out of the equation.

Make all repairs and add any upgrades that you can

. Anything that you can do to make your home appeal to the masses, do it! Buyers pick up on this stuff. The more positive your buyers are about your home, the better the offer will be and the faster you will close.

Consider hiring an appraiser

. There is absolutely nothing wrong with paying for a pre-listing appraisal. This is a great option if your home is in an area where comps are hard to come by. Plus, you have a massive piece of ammunition if anyone questions how you priced your home.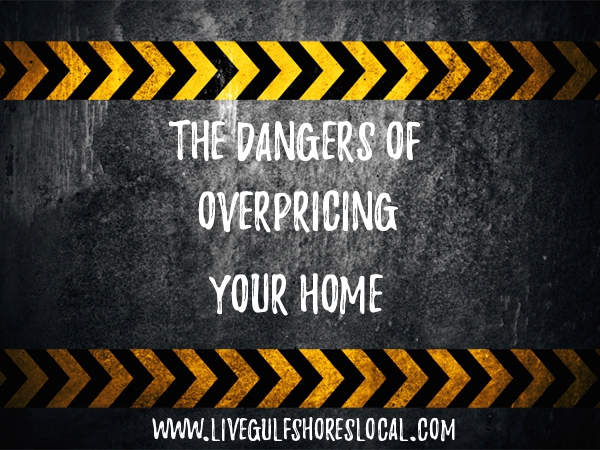 The Risks of Pricing Too High
You've made the decision to sell, prepared your home, and have met with a Realtor with one goal in mind - find an able and willing buyer to offer you the best possible price in the quickest amount of time. That's always the goal but so many times we see homes that aren't priced right and there are risks to overpricing that include: too much time on the market, little to no showings, your listing becomes stigmatized, buyers avoid your home even if you lower your price, and your net proceeds are typically lower.
By following the advice on this page, you will put yourself in a position to win and not fail. Always remember the initial goal is to get your home sold.
Why Working with a Realtor is Important
By working with a Realtor you are teaming up with a professional who does this for a living. They know your neighborhood, your city, and the market. They have the skills to do everything that was mentioned above and will present you the facts.
You'll find that most real estate websites will have an option, "Click Here to Find Your Home's Value". These are great and by looking up the data on sold, active, withdrawn, expired, and pending properties, the Realtor will be able to give you a "ballpark" figure. Your agent will ultimately need to visit your home for a full blown analysis in order to pinpoint a proper price.
Recap on Pricing Your Home to Actually Sell
A full comparative analysis should be done looking for all homes that were (and are) on the market, that are similar to yours, and recent.
Homes should be priced soley based on real estate data and not on emotion.
Your Realtor should watch real estate conditions for any changes in the market.
Be open to adjusting your price.
Listen to the advice of your seasoned agent.
Go to closing!
Pricing your home correctly is the single biggest factor in the successful sale of your home. Hopefully this article was helpful in explaining why some properties sell in a reasonable amount of time and why others go stale on the market.

Additional Resources for Pricing Your Home Correctly:
How to Price My Home for Sale - Paul Sian
Common Mistakes When Pricing a Home to Sell - Eileen Anderson
Factors to Consider When Pricing a Home to Sell - Bill Gassett
About the author: The above Real Estate information on Pricing Your Home to Actually Sell was provided by Jeff Nelson of IXL Real Estate – Eastern Shore. Jeff can be reached via email at jeff@livegulfshoreslocal.com or by phone at 251-654-2523. Jeff has helped people move in and out of properties for nearly 13 years.
Thinking about selling your home? I have a passion for Real Estate and would love to share my marketing expertise!
I service Real Estate sales in Baldwin County including the cities of Spanish Fort, Daphne, Fairhope, Foley, Gulf Shores, and Orange Beach.