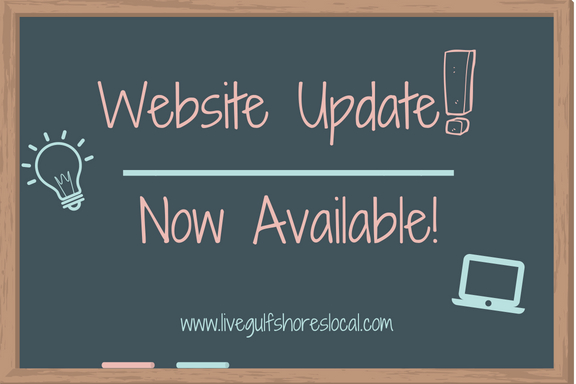 I work with a great company called Placester who hosts this website. They provide the platform but I provide all of the content. Placester is always stepping up their game by constantly improving not only the experience for agents but also for the many consumers out there who are considering buying or selling a home.
With over 1,000 pages, this site is also constantly moving forward to give consumers the best information for real estate in Baldwin County. With that being said….Placester has added a couple of features that I think will make your life easier when searching for property.
Keyword Search

This is a really great feature and update! On the home page of livegulfshoreslocal.com you will see the image above, located just below the top scrolling photos.
With most sites, you can browse properties by searching for the basics like city, bedrooms, baths, square feet, etc. With this new feature you can literally type in anything and the search results will display everything that is available that contained your search term.
For instance…….
This can be very detailed as you can see. I simply typed in "granite counter tops Daphne". Here are the results….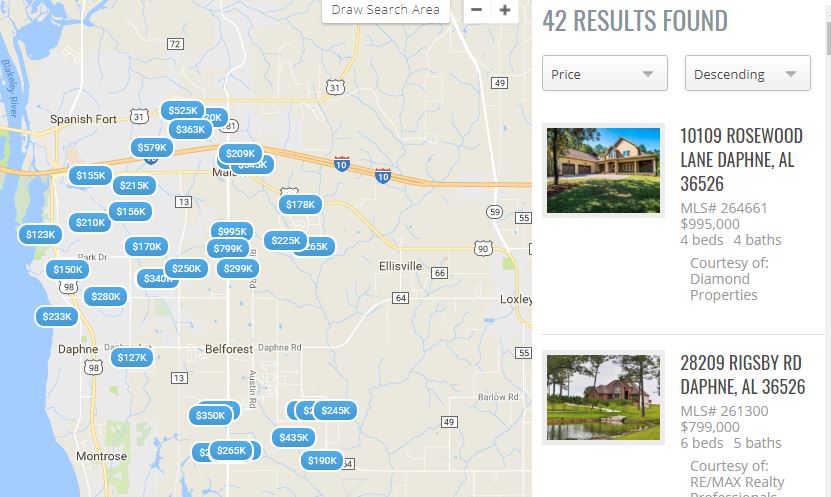 Don't use commas. Just type in the words that you want.
So, if a buyer wants to live in Daphne and they only want to see homes that have granite counter tops, BAM! There they are.
How about homes with a swimming pool?

By the way, make your keyword search singular. For instance, if you said "swimming pools", you would get 0 results because in essence the keyword is relating to a single property. Here are the results for "swimming pool Fairhope"……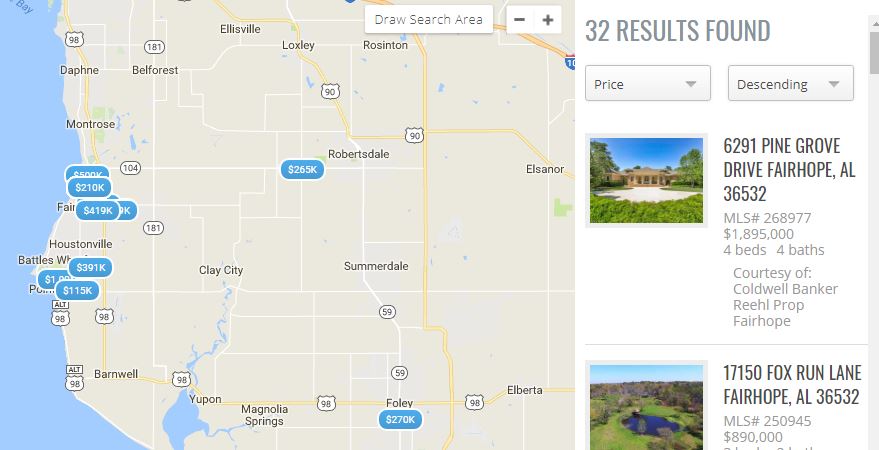 Isn't this great?! These are just a couple of examples but the options are endless to make your life a little easier when searching for a home. You can search for homes in a certain school district, with hardwood floors, or even properties with a guest house. It's endless.
Polygon Search
Here's another great tool that you can put to use right now, the Polygon Search. Maybe you don't want to search by city or school district. Maybe you would like to search within a city?? Here's your answer…..
The Polygon Search allows you to be able to draw your own perimeters anywhere on the map. It can be as small or as large as you want.
There are 2 ways on this site where you can do this.
#1
You can go to the home page and scroll down to the first image that was mentioned above….

Don't type anything in but simply click the "Search" button which will take you here….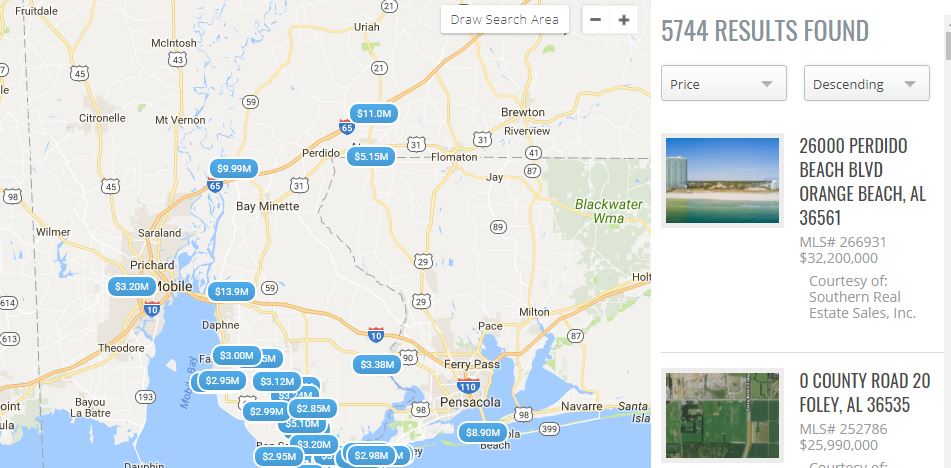 See the button at the top that says "Draw Search Area"? Just click that button. You will then be able to click on the map to establish your points wherever you want. Once you make a full connection, the properties will appear on the map and to the right of the screen. Here's an example…..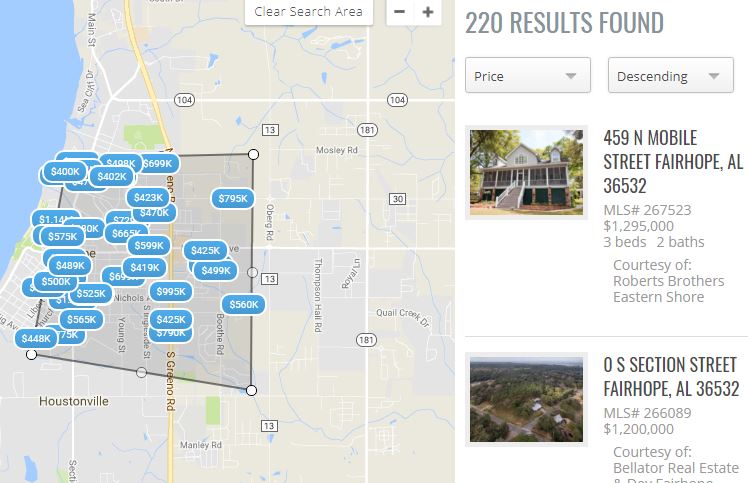 For this example, I didn't want to know every house that was for sale in Fairhope but I only wanted to focus on homes that were for sale in the vicinity of Downtown Fairhope. As you can see, that is exactly what I got. Awesome!
#2
Here's the other way to get to the Polygon Search…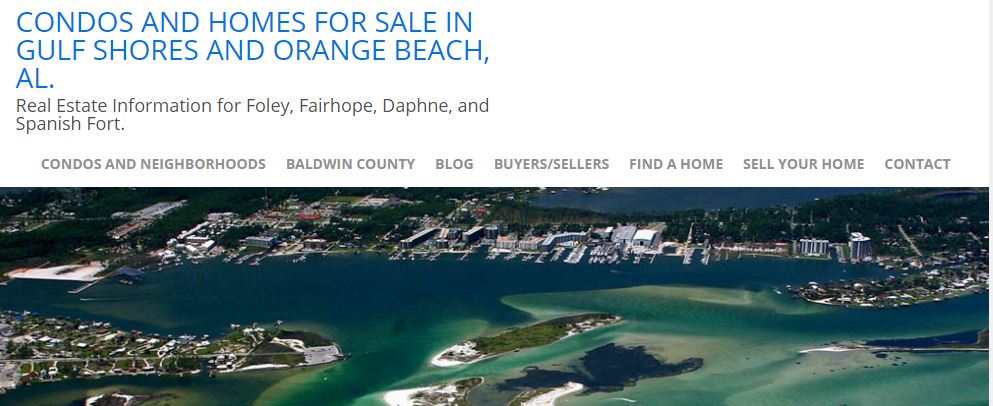 On every page of this site you will see this "Top Menu Bar". All you have to do is click on "Find a Home", then click on "Draw Search Area", and then draw your own map.
I'm stoked about these new features because I know that consumers will find it useful and (for those who don't know) my site does not Force Registration.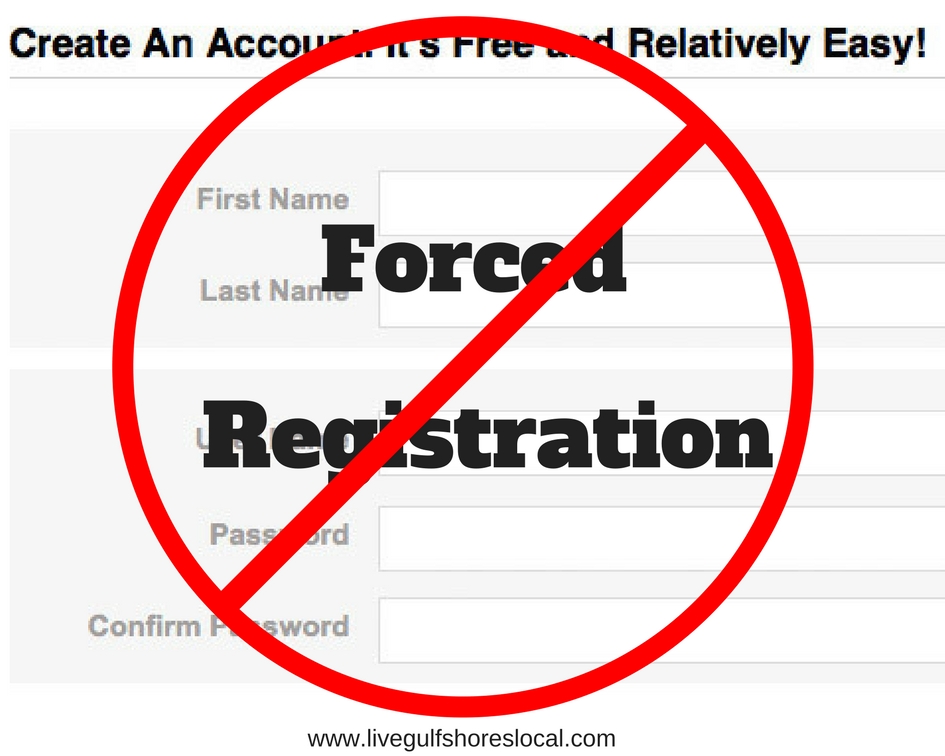 You can keyword or polygon search as much as you would like. You can look at as many properties as you would like. You will never be forced to register on this site. I do sell real estate for a living so please contact me when you're ready but I'm comfortable enough based on the information that I provide to consumers on a continual basis to not make people give me their information upfront.
When you're ready, I'm ready for you. I've been selling homes for over 13 years and have one of (if not the) biggest local real estate websites in the area. I'm here for you. Call me.
Jeff Nelson
IXL Real Estate – Eastern Shore
251-654-2523
jeff@livegulfshoreslocal.com