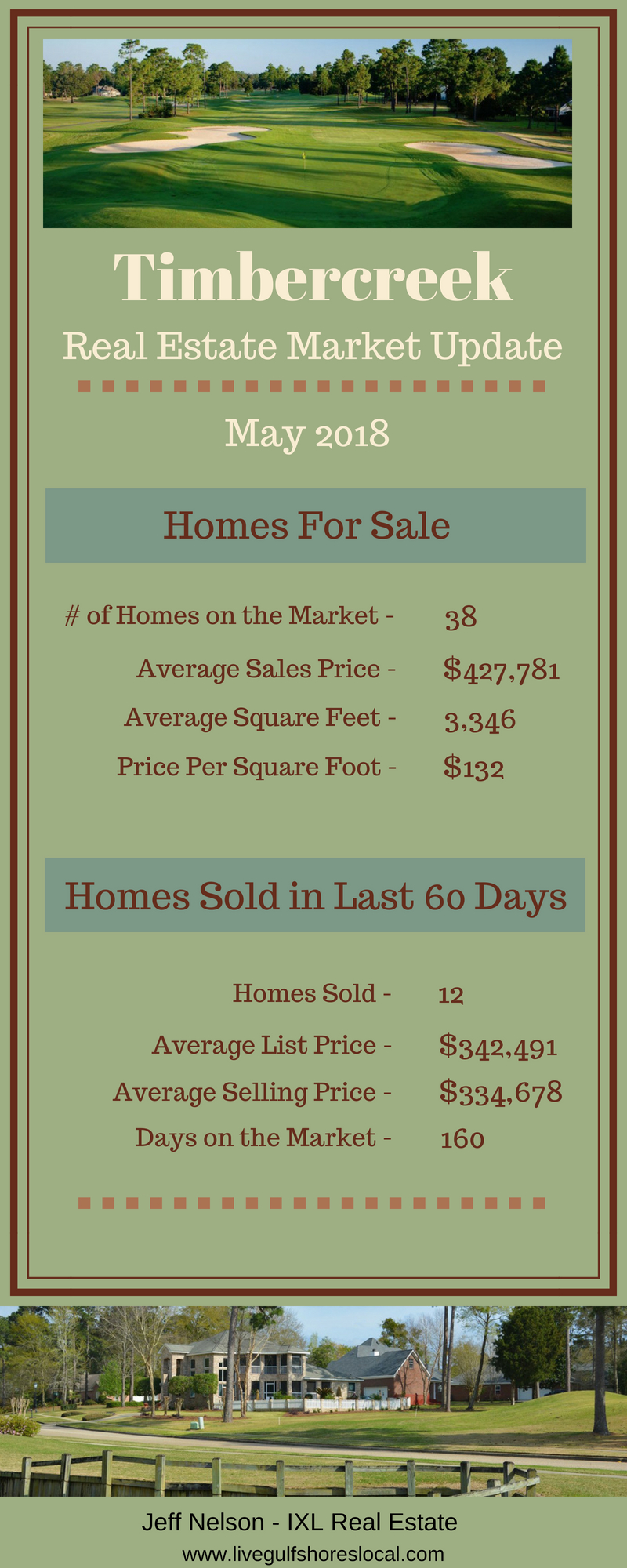 Welcome to the real estate market update for Timbercreek located in Daphne and Spanish Fort. These stats on this page should give you a good snapshot of what the market conditions are like if you're thinking about buying or selling a home in Timbercreek.
Homes Sold in Timbercreek
For the last 60 days, real estate has been very active in this great neighborhood with a total of 12 homes sold. The largest home that was sold had 4,200 square feet and the smallest offered 2,000 square feet. Timbercreek provides homes with many different sizes and shapes to choose from usually.
The average price per square foot for homes that have sold in the last couple of months was $128. The average listing to selling price ratio was 98% which means that Timbercreek is in a slight buyer's market.
Click here to see the actual homes that have recently sold in Timbercreek.
Homes for Sale in Timbercreek
This neighborhood is beautiful and well-appointed but it is also very large with a total of 38 homes on the market.
The largest home for sale has 8,814 square feet and is priced at $1,026,000. The smallest home has 1,825 square feet and is priced at $219,500.
For the homes that are on the market the average Days on the Market is 90.
For more information about the neighborhood and to see all of the available properties, please visit, Homes for Sale in Timbercreek.
Whether you are buying or selling in this beautiful community, please contact me. I show you exactly what I will do to look after your best interest.
Jeff Nelson
IXL Real Estate – Eastern Shore
251-654-2523
jeff@livegulfshoreslocal.com