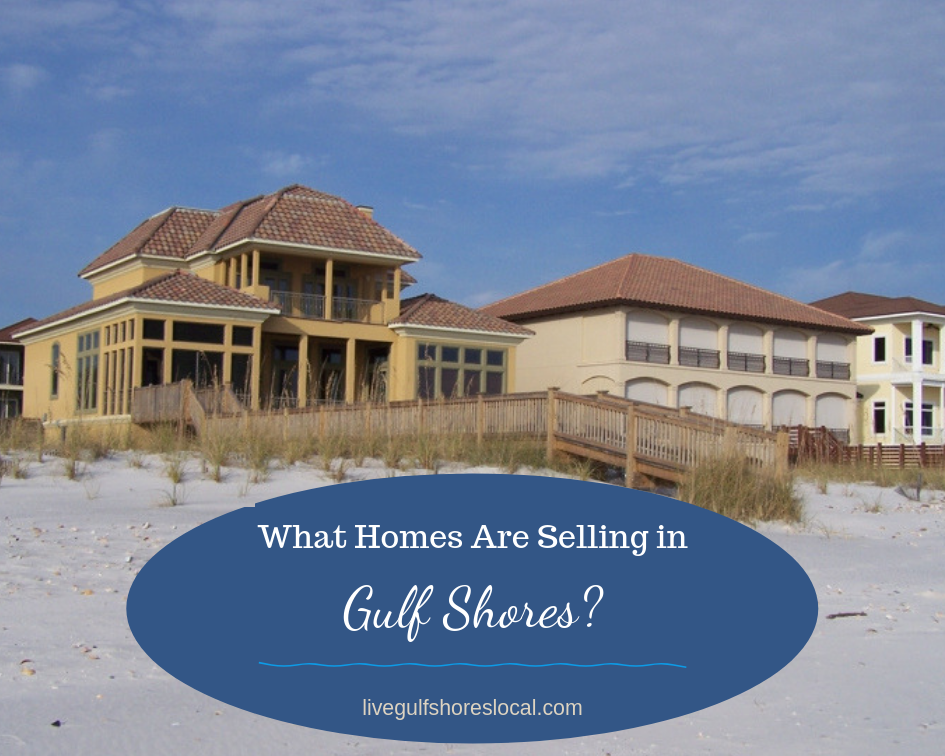 Most people think of Gulf Shores as having towering beachfront towers overlooking white beaches and the emerald Gulf of Mexico. However, with the help of the Fort Morgan area, there are quite a few single family homes on "pleasure island". Each month I will highlight all of the single family homes that have sold in the previous month in Gulf Shores.
Whether you're a buyer or a seller, this is great information to have in order to give you the overall atmosphere of the real estate market in Gulf Shores.
As a Realtor, I find that single family homes at the beach are mainly purchased to be used as a full time residence or as a second home. Short term renters down for the week will find some options here as well, especially for those properties directly on the beach.
So, look below to find all………
Single Family Homes That Sold in Gulf Shores – April 2019

Again, the amount of homes sold in April may surprise you since most people correlate the town with condo sales. There were 60 single family homes that closed in the month of April. The lowest priced home was $179,900 and the highest was $1,950,000. The average sales price was $492,295 with an average price per square foot of $210.
Are you thinking about buying a full time residence, second home, or investment property in Gulf Shores? If you are, reach out to me. I can assist you in finding the right property, advise you on pricing, and explain our current market conditions.