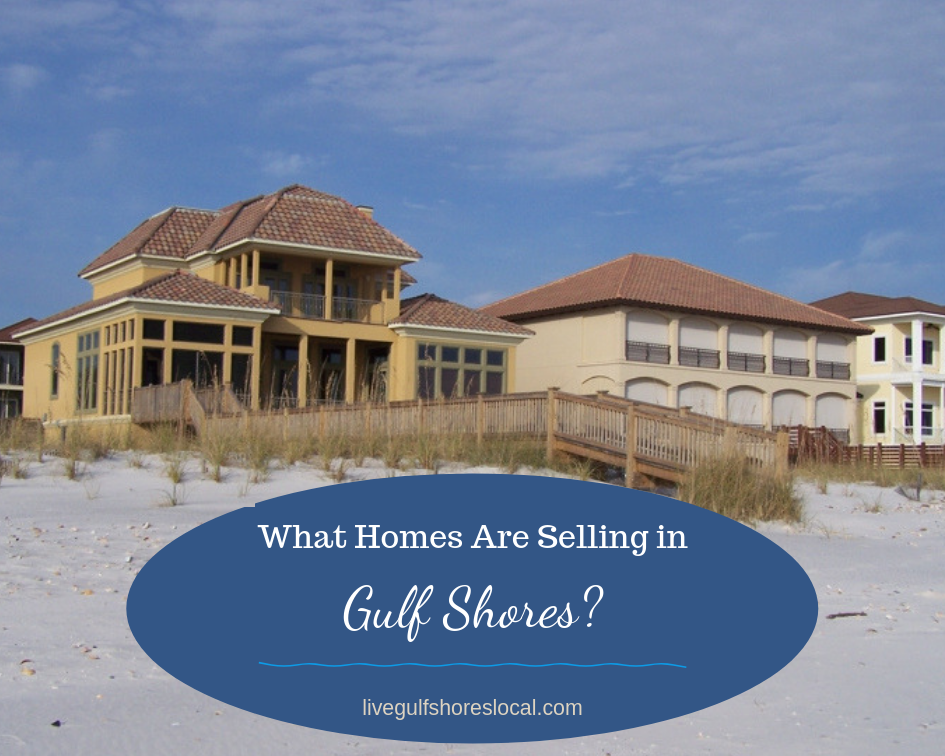 The report for April showed that 60 single family homes sold in Gulf Shores that month. Well, May was no different with another 60 homes selling as well. While condos are mainly targeted for investment purposes, single family residences in Gulf Shores are typically sought out by folks who want a second home or full time residence.
The real estate market continues to be strong here at the beach and shows a resilience both condos and single family homes.
As your Gulf Shores Realtor, I provide the most up to date information for buyers and sellers. If you are in the market of buying or selling a home in Gulf Shores, the information below is very valuable. You'll be able to see the pulse of our market and know what to expect.
Single Family Homes That Sold in Gulf Shores – May 2019

As you can see, we had another great month in Gulf Shores for single family home sales. Condos sales did great as well (look at my blog to see how well).
For total volume, single family home sales accounted for $21,689,185 for May 2019. Wow! That's excellent for our little Alabama coastal town and again, that doesn't include condo sales. Here are the highlights:
Most expensive sold – $1,350,000
Least expensive sold – $95,000
Average sales price – $361,486
Average price per square foot – $184
Listing to selling price ratio – 97%
Average days on the market – 98
Gulf Shores neighborhoods that had the most sales were Gulf Pines, Craft Farms North, and The Peninsula.
There you have it for last month's activity. Are you thinking about buying a home? You can see all available single family homes for sale in Gulf Shores here.
You can also……
Search GULF SHORES SINGLE FAMILY HOMES FOR SALE BY PRICE

$100,000 to $200,000 – $200,000 to $300,000 – $300,000 to $400,000
$400,000 to $500,000 – $500,000 to $600,000 – $600,000 to $1,000,000
Please contact me for all of your real estate needs in our little corner of lower Alabama!