Ultimate Guide to New Construction Homes in Baldwin County

Welcome to the Ultimate Guide to New Construction Homes in Baldwin County.

The Baldwin County real estate market is booming and we're seeing an explosion of new construction all across lower Alabama. Right now, there are over 100 neighborhoods from Bay Minette to Orange Beach with brand new homes being constructed. Many of those neighborhoods are new developments. With the demand of home buyers wanting to live in Baldwin, builders are basically trying to keep up. As you'll see throughout this guide, buyers are able to have new construction for not much more than buying a home that's a re-sale. This is just one reason why many buyers are preferring to buy new construction versus pre-owned.
Baldwin County includes the cities of Bay Minette, Spanish Fort, Loxley, Robertsdale, Daphne, Fairhope, Magnolia Springs, Foley, Gulf Shores, and Orange Beach.
New Construction Realtor
My job as a new construction Realtor for Baldwin County is to provide buyers with all of the information for new construction opportunities in Baldwin as well as potential areas where you can build your dream home. Having a home built can be an overwhelming experience and I work to bring the builder and the buyer together so everyone is on the same page through the process. We'll strive to eliminate the guesswork and make the transition into your brand new home as seamless as possible. All of my information is at the end of this guide so please contact me if you're thinking about buying a new construction home in Baldwin. We'll go over your needs and wants, then I'll go to work for you, hitting the ground running.
How to Choose the Right Builder for You
First, establish your needs and wants in a home. Before sitting down with a builder, you should have every organized in your mind and on paper. What's your maximum price? What neighborhoods do you like? How much square feet do you need? These are all general questions that you'll need to answer to see how your needs match up with your budget. Since you looking into new construction, you may be able to pick out specialty items like the type and color of carpet, countertops, etc. What do you need? What do you want? Write it down.
Make a list. After doing a little research you should be able to narrow your list down to a handful of builders to interview. You can find them by contacting the local home builders association, asking me (your Realtor) for a few recommendations, and by talking with friends about their experience with builders in the area.
There's something to be said for experience. Every contractor at some point in their life was working on their very first home. In other words, no matter what the profession is, we were all new at it once. I would however give a little more credit to the builder who has built dozens of homes versus 1 or 2.
Satisfied customers: A home is one of the biggest investments that most of us will ever make so ask for references and check with past clients of the builder.
Confirm that your builder is licensed and insured. Enough said.
Warranty: One of the best benefits of buying new construction is the warranty that most builders give on a home. Warranties can be a little diffferent for each builder though so you'll need to find out how they stack up to their competitors.
Resale value: As a Realtor I'm always talking about the importance of buying a home that you won't have problems selling later and the same thing applies to new construction. Working with a seasoned builder who produces homes that are easy to resale can only make your life easier down the road.
Schedule to see some of their work. Truly the best way to find out what a builder is made of is to actually see a finished product. Of course, the best way to do this is to visit a completed model home but you be able to see a home that is not quite finished by appointment. As you tour the home make notes of how the home feels, what kind of architecture elements it possesses, and the presence of quality workmanship.
Here are Some Important Numbers You May Need: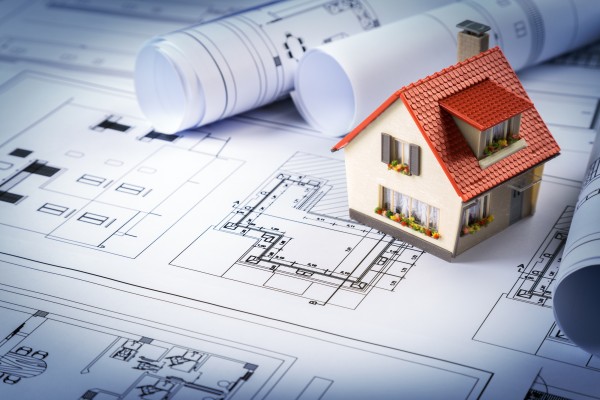 Who Are Your Baldwin County Home Builders?
There are many great home builders and remodelers in our area but I wanted to give you a few who are more notable and popular in Baldwin. Please check out their sites to learn more about their work. If you get a list of new construction homes from me, I'll be able to give you the builder for any of the homes that interest you.
See a complete list of contractors and home builders here.

Neighborhoods with New Construction in Baldwin County
There are nearly 100 neighborhoods in the county that are featuring new construction homes, representing many different builders. You can click on any of the neighborhoods below that are linked to view more information about that area as well as all active listings in that neighborhood.
Bay Minette
Spanish Fort
Loxley
| | | | |
| --- | --- | --- | --- |
| Valamour | 200's | Woodland Trace | 140's |
| Lakeland | 150's | Harvest Meadows | 100's |
| | | | |
Daphne

Fairhope
Silverhill

Robertsdale

Magnolia Springs
| | | | |
| --- | --- | --- | --- |
| Magnolia Farm Estates | 300's | Magnolia Place | 130's |
| Ashland Place | 160's | Copperwood | 110's |
| | | | |
Foley
Gulf Shores
Orange Beach
Most of the neighborhoods above are links to its neighborhood page that will give you more information about the subdivision and active listings for all homes that are for sale in the neighborhood.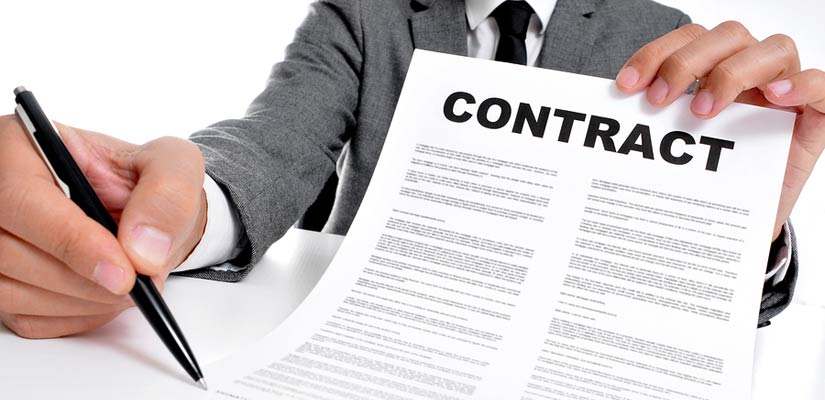 What's Involved in a New Construction Contract?
With all real estate purchases there are many documents that go along with the sale covering all of the many disclosures, disclaimers, and provisions. However, when you buy a new construction home, you'll have additional paperwork that is specific to the builder. Some of these specialty docs may include: a site drawing, blueprints of the home, your warranty, and option and color selections. The actual purchase agreement itself will have the typical clauses in a real estate contract plus other new construction specific elements. Here's what to expect:
Price and Allowances

- You'll have your initial price stated in the contract but you may be in a situation where you haven't finalized your choices for the type of flooring or light fixtures yet (for example). In this case, the builder will put in an allowance which is an estimate of the cost of these items.

Construction

- Your contract will include your buyer selections, specifications, and the plans of your home. You should also see that the builder will sign a commitment to perform the work in a "workmanlike manner" as defined by the building code and general practice in the area.

Beginning and Completion of Construction

- Because there are so many variables that come into play when building a home, you will see a number clauses in your contract dealing with when construction start and end. Make sure to have your finances in order first because the builder will probably not begin until you are fully approved. Also, inclement weather, change orders, and a shortage of skilled labor will most definitely delay the schedule. Always remember that everyone once the same thing, a completed house and successful closing. So, typically neither the builder or the buyer will intentionally do anything to delay completion of the home.

Change Orders

- Many builders, especially for custom homes, allow for change orders during construction. Just make sure that everything is in writing including costs, materials, labor, and how it will effect the schedule.

Conformance with Plans

- Sometimes builders need to make a change if a product is no longer available for instance. In this case the builder agrees to replace the material with equal to or better than value.

Visiting the Construction Site

- Chances are you will not be able to visit your soon to be property during construction due to safety concerns. However, your builder may schedule a visit with you during various phases of construction. All of this should be in your contract.

Noninterference

- This clause basically says if you have a problem, deal with the builder, not the workers on site.

Inspections and Acceptance

- Just before closing the builder will schedule a time to meet with you at your new home to assure that you are receiving everything that you thought you were getting.

Site Clean Up

- A clean construction site is the responsibility of the builder.
You've just read typical clauses that go with a new construction purchase agreement. In addition to these, there will be a number of other legal clauses that you'll see on every real estate contract. Please let me know if you need an explanation for any of these.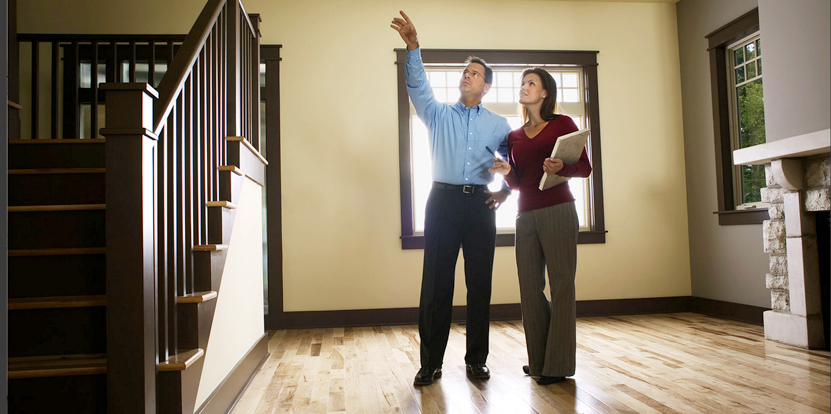 New Home Orientation
After deciding where you want to live, looking at a dozen floor plans, getting your financing in order, and going through all of the paperwork you're in the home stretch - New Home Orientation. This is when you and your builder will meet at your new home to give you a demonstration of all the aspects of the property. This is also the time for you to confirm that all of the specifications of the home that were in the contract are actually in the home.
This will be an exciting time for you and your family as emotions will be high and you'll be surely anxious to finally move in. Orientation will probably be scheduled about a week before closing so the builder will have enough time to make fix any problems if necessary.
Be prepared
Before the orientation be sure to review any materials that the builder has provided for you like the builder's warranty, the purchase agreement, and information about the orientation if provided. It's also a good idea to bring the following with you: note pad, your contract, change orders, selection sheets, measuring tape, and a camera. Orientation will probably last a couple of hours so wear shoes that you can easily take off and comfortable clothing.
Exterior Checklist
- Make sure that the ground around the foundation, slopes downward away from the house.
- To the best of your ability, inspect the roof and make sure that downspouts direct water away from the foundation.
- Inspect the siding and painted surfaces for proper paint coverage.
- Inspect all of the windows and doors, looking for a tight seal.
- Locate all of your utility hook-ups for phone, cable, gas, and electric.
- Confirm that the landscaping was completed to your specifications.
- Ask if there is a warranty for plants.
- If applicable, check the fence for any damaged boards.
Interior Checklist
- Check all windows and doors to see that they open and close easily.
- Check all moldings and doors looking for caulking that has seperated.
- Inspect the paint job throughout the house, including closets.
- Look for any mishaps with the flooring.
- Turn on all of the faucets of the house and confirm that the hot water heater is working. Make sure the fixtures are to your specifications.
- Are the countertops and cabinets installed correctly?
- Check to make sure electrical outlets are working properly.
- Test the A/C and heater.
- Inspect the attic for any leaks and to confirm that there is an adequate amount of insulation.
- Have the builder go over the breaker panel with you and make sure the breakers are labeled.
At the point of your orientation you'll be closing in just a few days so the builder has probably already received your "Certificate of Occupancy" from the city or county. Make sure that you receive a copy of this. Also, I have one final thought. It's not a crazy idea to pay for a home inspection for your new construction home. No matter how old the home is, I always advise getting a home inspection. In fact, I've had an inspector catch a problem where the builder was unaware of the issue and quite embarrassed. Well, you're almost home free and about to start enjoying your new home.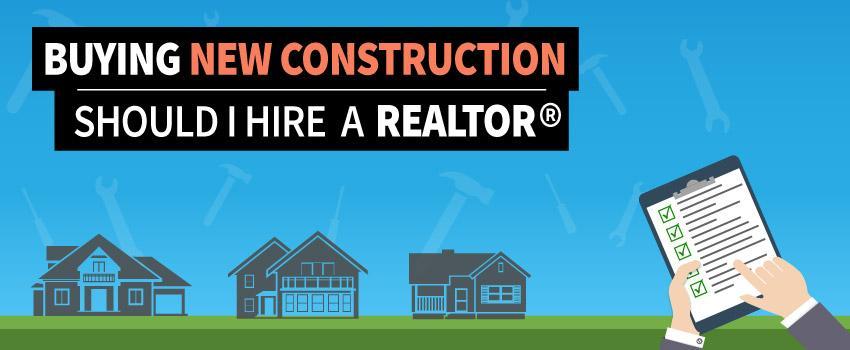 The answer to the question in the above picture is "Yes!". Whenever you see a real estate agent's name on a sign, they represent the seller's interests not yours. Every time you meet a real estate agent when you visit a model home in a new neighborhood, they represent the seller not you.
Always, always work with your own Realtor (a buyer's agent) when buying a new construction home. The builder pays for your right to be represented by someone who is looking out for your interest only. If you choose to buy a new construction home from the real estate agent in the model home, you will be giving up this valuable service, professional guidance, and representation throughout the process. And, the best part is, you don't have to pay for it. The seller (who is the builder in this case) pays all real estate commissions.
If you've been thinking about buying a home and leaning towards new construction, give me a call.
About the auther: The above Real Estate information on The Ultimate Guide to New Construction Homes in Baldwin County was provided by Jeff Nelson of IXL Real Estate – Eastern Shore. Jeff can be reached via email at jeff@livegulfshoreslocal.com or by phone at 251-654-2523. Jeff has helped people move in and out of properties for nearly 13 years.
Thinking about selling your home? I have a passion for Real Estate and would love to share my marketing expertise!
I service Real Estate sales in Baldwin County including the cities of Spanish Fort, Daphne, Fairhope, Foley, Gulf Shores, and Orange Beach.