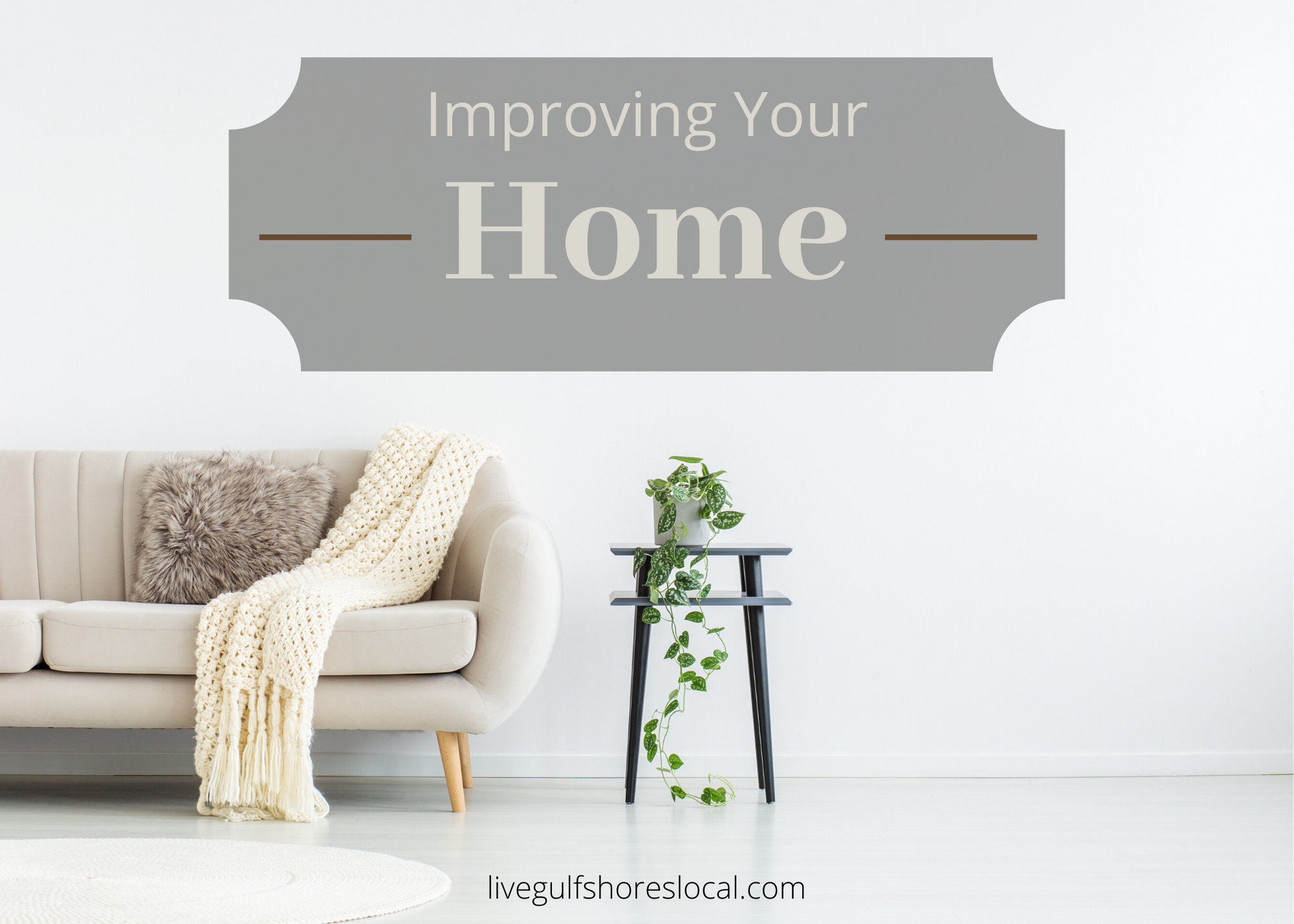 Whether you own a home or condo in Gulf Shores, there are always many things that we want to do to make improvements. Here you're going to find articles that pertain to these improvements that include subjects like DIY, repairs, landscaping, and staging (in case you want to sell your home).
Since I'm a Realtor in Gulf Shores, these articles will give a nod to the improvements that pertain to our local area. This page will look a little "light" for now but I'll continue to do the research and build pages that will hopefully benefit the home owners and condo owners of our area.
Home Improvements
Coming soon…..
Repairs
Gutter Issues – Find the common problems that you'll see if you have gutters on your house and how to fix them.
Staging to Sell
De-Personalize – Find useful tips to help buyers connect better with your property by eliminating personal items.