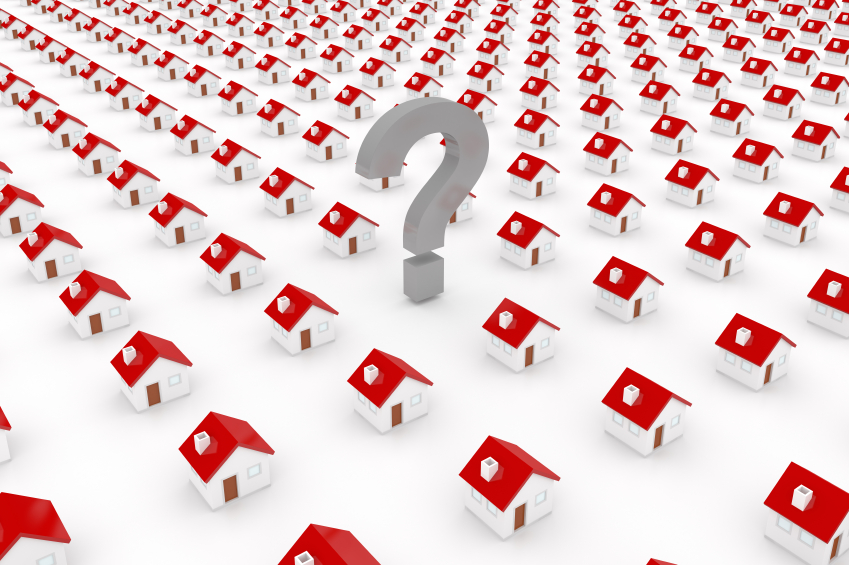 Buying a new home, condo, or any kind of real estate is exciting for most people, but it also can be terrifying, even for the seasoned buyer. There are many questions that come to mind when buying real estate, but here is a short list of what I think are the most common. Knowing answers to those questions could help to alleviate some of the trepidation that you might feel and keep the home buying process a pleasant one.
10 Common Questions Asked by Home Buyers
What do I do before anything else? What's the first step?
Get Pre-approved. Unless you are paying cash, you will not have any idea how much you can afford without talking with a mortgage professional first. One mistake that I see home buyers make is diving into online realty sites to look at properties before knowing how much home they can buy.
An initial consultation with a lender only takes a few minutes, and it's not as bad as you might think. Lenders like to see no more than 25 to 32 percent of your income going towards your house payment so get this done first. You can check out numerous mortgage calculators online to get an idea of costs. Plus, the downside to not getting pre-approved first is falling in love with a home and then finding out that you can't afford it.
What kind of credit score will I need?
As you know, one of the biggest factors in obtaining a loan is your credit score. The lowest score that lenders want to see is 580 but you really want to have a score of 620 or better. Here's an article that talks about what kind of credit score you will need which goes into a lot more depth.
How much money will I need for a down payment?
Your down payment depends on what kind of loan program that you use. For instance, FHA loans require at least 3.5% down. Other factors that could influence how much that you have to put down are what type of property you want to buy, your credit history, and if the home is an investment property or not. You should figure paying at least 3 to 5% as a down payment.
Do I really need to use a Realtor?
Yes. A Realtor has gone through the formal training, abides by a certain set of principles, and works with home buyers and sellers everyday. Plus, you have your own personal representation, someone who is solely looking out for your best interest. As a buyer there are many reasons to use a Realtor, find out more here.
How much is a Realtor going to charge me?
Nothing. All fees are paid by the seller so, in a typical transaction,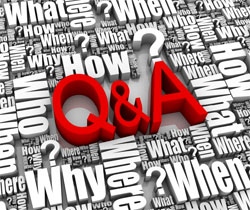 the commission is split by the seller's agent and the buyer's agent. As a buyer, you are able to have someone work for you at no cost to you.
I already own a home. Can I buy and sell at the same time?
Yes. However, this is tricky, and all parties need to be on their game. It is possible to have "back to back" closings, but all contingencies need to be completed in a timely fashion. You have to have constant communication between all parties, and organization is a must-have.
How's the neighborhood?
Due to Fair Housing Laws, the best way to get the answer to this question is for you to do your due diligence. You can drive through the neighborhood at different times of day or night. You could read reviews of the neighborhood. Simple Google searches may tell you everything that you need to know.
Should I get a home inspection?
A resounding YES. Always, always, always, get a home inspection. This is the single "best card in your hand" that will protect you in the purchase of your new home. Even if you're buying new construction, get a home inspection. Here's an in-depth article giving all of the reasons for getting a home inspection before buying a home.
How long does it take to close on a home?
It could vary depending on the situation. Typically, you should be able to close within 30 - 40 days if you have a conventional mortgage. If you're getting an FHA or VA loan, you probably need around 45 days to close. If you are buying a foreclosure, figure on a couple of months. Short sale transactions are notoriously slow and could take 2 to 4 months to close.
Can I back out of the deal?
Once you have a signed contract where all of the terms have been agreed upon by all parties, you are bound by a legal document. However, within that contract there are usually several contingencies that need to be met first, like a home inspection. You can't just walk away from the transaction without penalty, but there are safeguards that will protect you. For instance, if you get your inspection completed within the correct time frame in the contract and both parties do not agree on the repairs needed, you can back out of the contract without being penalized.
Jeff Nelson
IXL Real Estate – Eastern Shore
251-654-2523
jeff@livegulfshoreslocal.com