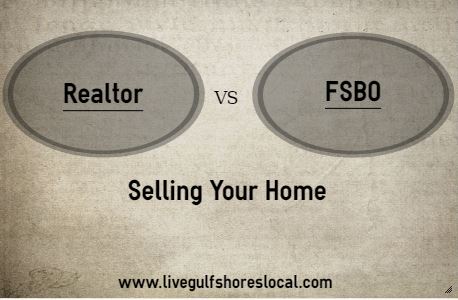 Oh, the temptation . . . When the decision is made to sell your home, you may feel that you can do it on your own and, theoretically, you can. Of course, you can. But, do you really want to? Although it's tempting to save money by not paying a commission to a Realtor, keep reading. You might find that it's not worth it to sell FSBO (For Sale By Owner) and to, quite possibly, not save any money at all.
Access to Market Data
How much is your home REALLY worth?
The single biggest factor to selling your home is pricing, and one of the biggest obstacles that sellers have to get over is thinking that their home is worth more than it is. Don't worry; we all do it. Studies show that homes that are priced correctly when they are first listed sell quicker and for a higher price.
Yes, the average consumer does have access to public records, but Realtors not only have the training to price a home correctly but they have access to resources that the consumer doesn't.
Plus, there is so much more to pricing than just finding out what your neighbor got for their house. Are the homes that sold similar to yours? How far are they from your property? What are the current market conditions for your area? Are you in buyer's market or seller's market? What is the average listing to selling price ratio? How long do homes typically stay on the market?
These and other factors can easily be obtained by working with a Realtor.
An Objective Eye
Being objective has to do with more than just what you think your property is worth. We all have different styles and, of course, we think that our styles are great. It's our style!
Will the appearance of your home appeal to the masses?
If I had to guess, I've probably shown over 10,000 homes to clients. With all that history and "time in the saddle," I know what appeals to the average buyer and what turns them off. A Realtor can, not only advise you based on their experience, but they don't have an emotional attachment to your home so they can give you an objective opinion.
Professional Marketing Expertise
If you are selling your home FSBO, you are only getting your home in front of buyers who you attract through newspaper ads, Craigslist, open houses, and your yard sign.
However, the more eyes that you can get your listing in front of, the better chances you'll have in selling at a good price and in a timely fashion. In today's digital world, it's imperative to be able to advertise your home through a multitude of internet outlets, giving tremendous exposure for your property.
Do you know how to get your home listed on the MLS and other real estate advertising sites?
There is a place for print ads, flyers, and yard signs, but studies have shown that 92% of buyers search online for their next property. Also, with our changing times, open houses don't deliver like they used to either. Most people would rather sit on their own couch and shop. In my opinion, you have to have a strong internet presence to sell your home, and most Realtors should be able to deliver on this.
What is your marketing strategy?
Network of Potential Buyers
One of the benefits of working with a busy Realtor is that they should already have a pool of buyers that they are talking with, especially if they have a successful website. You also have the Realtor's inside circle of professionals like the other agents in their office, lenders, inspectors, and title companies. The more potential buyers that know about your home that's for sale the better.
Days on the Market
How soon do you need to sell your home?
Time on the market for other properties is one of the many factors that we use to determine the predictability of the sale for your home, and I think most sellers think that sooner is always better.
Listing your home with a Realtor will likely result in a faster sale for a number of reasons that are being covered here. A home that is priced too high will, no doubt, put a damper on the number of showings that you'll have, as well as proper marketing and staging.
Do you know how to stage your home and take high quality pictures?
Understanding market conditions, proper pricing, the condition of the home, and marketing all play a huge role in keeping your home from lingering on the market.
Your Home Can Be Shown Without You Being There
Although your home always needs to be ready to show, when you're working with a Realtor, you don't have to be there for showings. When you list with a Realtor, they take care of all the phone calls, scheduling, appointments, and follow-ups. You don't have to do any of it.
On the other hand, selling FSBO, you have to not only answer all of the calls and questions but also be present for everyone who walks through your home.
I love home buyers and have worked with them for 12 years, but sometimes they can be late, linger at a property for an hour, or even cancel at the last minute. Plus, what if you have to work all day or can only show your home on the weekend?
Are you willing to spend 5-10 hours per week talking and showing your home to strangers?

Buyers Prefer to See the Home When the Seller Isn't There
If I were selling my home by FSBO, I wouldn't want a bunch of strangers walking through my house alone. On the other hand, buyers feel really uncomfortable with the seller standing right next to them. It just creates an awkward atmosphere for both parties.
Here are a few things that happen with a buyer when the seller is present:
They won't stay long. You want buyers to spend time in your home looking, studying, and contemplating, but they won't if the seller is hovering over them.
They feel like they're being stalked.
They won't talk freely about the home or give their true feelings in front of the seller.
They feel pressured.
They are less likely to open closet doors and cabinet drawers.
When you are trying to sell your home, you need all of the potential buyers that you can get. Many sellers unknowingly drive buyers off by selling their home on their own.
Negotiation
Whether you're selling FSBO or working with a Realtor, negotiating in a real estate transaction goes far beyond just determining a sales price. Here are all of the people that you would need to be prepared to negotiate with during the sale of your home:
The buyer – who obviously wants the best possible price.
The buyer's agent – Many times FSBOs will still pay a commission to a buyer's agent (usually around 3%) who is looking out for the best interest of their client.
The Home Inspection – The home inspector is paid by and works for the buyer. They usually always find something wrong with the house, so you will have another wave of negotiations with the buyer or agent to determine how many of the repairs you are willing to complete.
The appraiser – You won't have to deal with the appraiser unless the value comes in below the contract sales price.
Are you willing to pay up to 3% if a Realtor brought you a buyer?
87% of all home buyers work with agents so, as an FSBO, you may need to be okay with paying this in order to find a buyer.
Rules, Regulations, and Paperwork
25 years ago, you could sell a home using one piece of paper. Today, we see the amount of paperwork increasing every year, as new industry regulations become mandatory in every market in the country. I've heard (and it's probably true) that every new clause and disclaimer that has been added to our real estate contracts are there due to someone getting sued because of that particular issue.
Do you understand real estate contracts and the potential liability that can be exposed to a seller?
The amount of paperwork and fear of a possible law suit are big reasons why the number of people who are selling their home FSBO is decreasing year after year.
Bigger Net Profit to the Seller
Not only can listing with a Realtor help you sell your home faster, you may even be able to make more money (after paying commissions). Studies have shown that only 8% of home sales in 2015 were sold FSBO. The average FSBO sold for $185,000 compared to $240,000 of the average home sold by a Realtor.
One of the more interesting things about the psychological aspect of purchasing an FSBO is that the seller is trying to save money by not paying the real estate commission and the buyer knows this, so they tend to make even lower offers. Your Realtor knows the market and how to price. They know how to prepare your home for a quicker sale. They have the tools to give your home maximum exposure. All of these factors put you in the best position to win to help you make the most money for the sale of your home.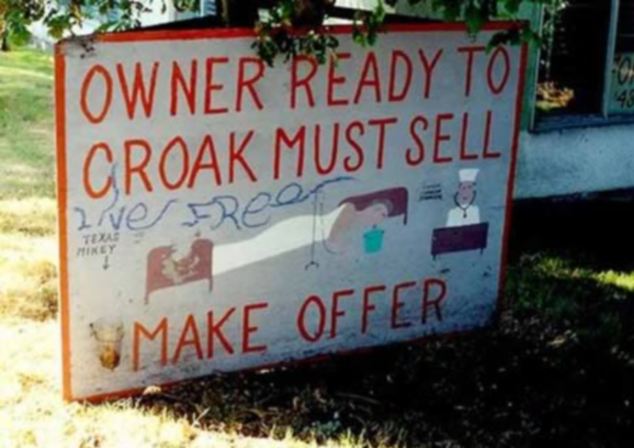 Final Thoughts
According to The National Association of Realtors, the most difficult aspects of selling FSBO were:
Getting the price that they wanted – 18%
Preparing their home to sell – 13%
Understanding and executing the paperwork – 12%
Selling within their time frame – 3%
Having enough time to perform all of the aspects of the sale – 3%
Before making the final decision to go solo, take an hour or so to at least sit down with a real estate professional to see what they have to offer.


About the author: The above Real Estate information on Realtor vs FSBO – Selling Your Home was provided by Jeff Nelson of IXL Real Estate – Eastern Shore. Jeff can be reached via email at jeff@livegulfshoreslocal.com or by phone at 251-654-2523. Jeff has helped people move in and out of properties for nearly 12 years.

Thinking of selling your home? I have a passion for Real Estate and love to share my marketing expertise!
I service Real Estate sales in Baldwin County including the cities of Spanish Fort, Daphne, Fairhope, Foley, Gulf Shores, and Orange Beach.