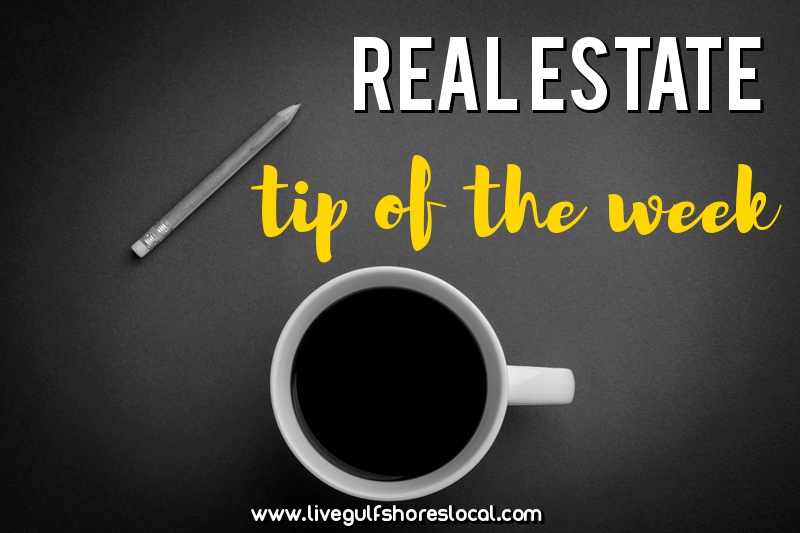 Tip of the Week: Use a Buyer's Agent
Have you just entered the real estate market and are looking to buy a home? This is a very exciting time and most of us are filled with anticipation, nervousness, and questions about the process.
You of course have the typical steps of buying a home like determining what you need, searching for properties, seeing homes in person, and writing an offer ,however, most people don't realize how important it is to use a buyer's agent.
It all has to do with representation.
When a home is listed to go on the market a seller hires a real estate agent to represent them in the sale. This "listing agent" will advise the seller on price, market conditions, and how to prepare their home to sell. The listing agent works solely for the seller. So why is this information important to you as a buyer?
Nearly all real estate transactions allow a property to be sold by other agents/brokerages besides the listing agent. And, most of the time homes generally have both a listing agent and a buyer's agent involved in the sale. What most people don't realize is this.......The listing agent solely represents the best interests of the seller. The seller is their only client in the sale of their home which means that it's impossible to represent the best interests of both the seller and the buyer for a single property.
You as the buyer can of course buy a home through the listing agent however the agent will be doing everything in their power to help the seller make the most money on the sale and to have the terms of the agreement lean in the seller's favor. You won't have anyone in your corner looking out for you! So, just keep this in mind the next time you visit a model home, visit an open house, or call an agent off of a sign. Work with a buyer's agent to get the most out of your experience when buying a home.
There are many other reasons to use a buyer's agent but representation is at the top of the list.
About the author: The above Real Estate information on Real Estate Tip of the Week - 12/4/17 was provided by Jeff Nelson of eXp Realty Southern Branch. Jeff can be reached via email at jeff@livegulfshoreslocal.com or by phone at 251-654-2523. Jeff has helped people move in and out of properties for nearly 13 years.
Thinking about selling your home? I have a passion for Real Estate and would love to share my marketing expertise!
I service Real Estate sales in Baldwin County including the cities of Spanish Fort, Daphne, Fairhope, Foley, Gulf Shores, and Orange Beach.