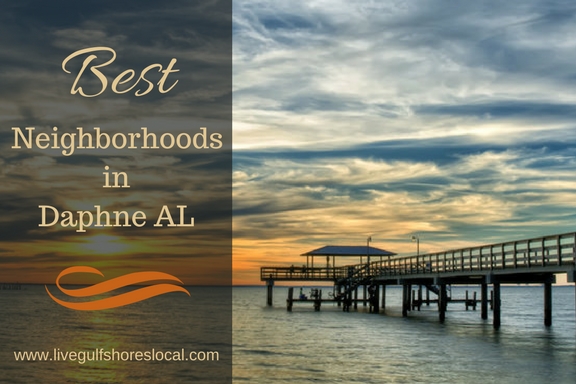 For the purposes of this article, winter is from December 1st to February 28th.
Daphne is not only a beautiful city but it's one of the fastest growing in the state. If you live in Daphne you already know that low real estate prices, its location within the county, and amenities continue to draw people into the community. That's why I wanted to share with you the best neighborhoods in Daphne for the winter of 2017 and 2018.
During the winter months (the off season), there were 155 closings in residential real estate in just Daphne. Yes, you read it right. This isn't some huge metropolitan area like Atlanta or Houston. Daphne experienced nearly 1 closing a day, every day for the winter months of the year. Over $38,000,000 worth of property was sold during a time when you would think the real estate market would be somewhat quiet.
The Best and Most Popular Neighborhoods in Daphne – Winter 2017/2018
Daphne is continuing to go through a growth spurt in not only existing homes but also new construction. You'll find homes have sold in all different price ranges and style from Craftsman to Bay Front Estates. Home buyers just love the idea of living in Daphne.
I believe that what makes a neighborhood the best is based on how popular the neighborhood is. This really comes down to price, location, and amenities. Home buyers determine not only home value but they also determine what neighborhoods are the most popular (the best).
Based on where the most buyers have chosen to purchase during the winter months, these are my picks for the best neighborhoods in Daphne (in alphabetical order):
So there you have it, the most best and most popular neighborhoods in Daphne! Visit the above links to find more information about the subdivision and to see all homes that are for sale in that neighborhood.
Contact me for more information or if you would like to see any of these homes in person.
Jeff Nelson
IXL Real Estate – Eastern Shore
251-654-2523
jeff@livegulfshoreslocal.com