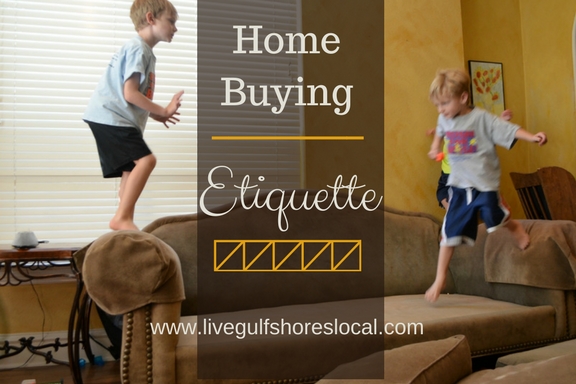 When I'm working with a buyer, they are my "client" and I am bound to look after their best interests.
BUT.....

Not all people are created equal and sometimes buyers do some things that even make "my" skin crawl.
Home Buyer Etiquette
Most home buyers are just fine. As a matter of fact, probably 99% of home buyers know how to conduct themselves in someone else's property. For the 1% out there, however, here's a list of the "don'ts"....
If you're reading this and none of this applies, I'm sorry. :) I have a ton of other articles about buying that you may like.
Don't Just Show Up
99.9% of the time buyers will be working with a Realtor and the agent will set up a showing at a certain time and day. On the other hand, it's not cool to just pull up in the driveway and start walking around the property unannounced.
Also, it's good protocol to schedule a showing at least 24 hours in advance for an occupied home. Sometimes this is impossible but do the best you can.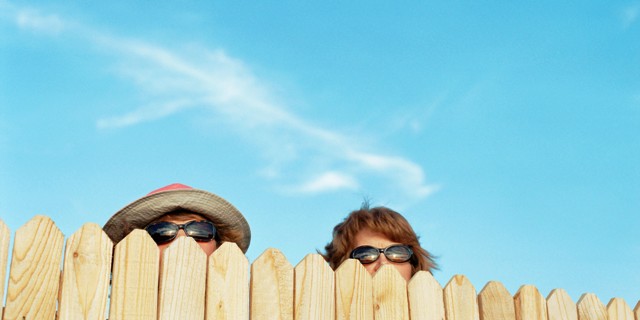 No Pets
You cannot bring your pets into a strangers home, period. I am the biggest dog lover on the face of the earth but you can't bring your dog, ferret, or parrot into their home.....Yet. Once you close you can do anything that you want (unless you want to raise chickens in a home owner's association).
Also, as long as it's not July in lower Alabama, you may want to bring your pet with you in the car but please clean up any messes when you let them out to go "potty". Not everyone is like me. Some sellers may hate pets so if they find a land mine in their front yard, you're already getting off on the wrong step with negotiations if you decide to make an offer. Just sayin.
Don't Sit (or lay) on Their Bed
Some of you are thinking now that I'm joking. I'm not. I live in the Gulf Shores and Orange Beach area where most of the condos sold are fully furnished. This rule does not apply to that because you are buying everything from the walls, paint, coffee table, and salt shaker.
If the home is not being sold fully furnished, you cannot lay in their bed. As inviting as it might be, you cannot do it. Resist the urge!!
The seller's bed is personal space......Very personal.
Do Not Get In Their Tub
We've all seen this on HGTV. Some buyers feel the need to lay down in the home owners tub. This is not good juju either. Yes, you are more than likely purchasing the tub with the home but can't you just estimate how you would look in it versus actually laying in it?
Avoid personal space.
Kids
Most of us have kids. Heck, if we didn't, the world would die off. I also understand that you may want your kids in the decision of the home buying process. I have 5 kids. I get it.
I'm all for bringing your kids to a showing, just keep them on a leash. They don't understand that the seller's personal items are out. They won't think that there's anything wrong with opening up night stand drawers.
They might not like what they see, for one.
The biggest problem is that they are potentially touching personal items of the seller that doesn't come with the house. That's a no no. What would be even more mortifying is if they were jumping on the couch or the bed of the seller!!
I love kids. I have a bunch. I have a grandchild and others coming hopefully. However, in 13 years, I've had buyers let them run amuck. Not good juju!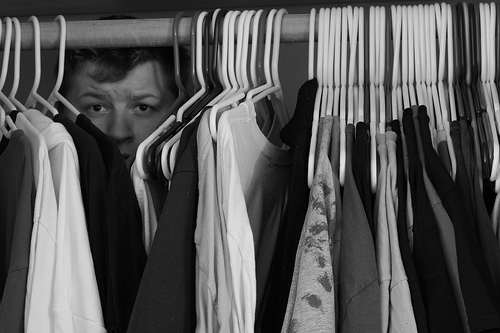 Don't Use Their Restroom
Yes, it's very difficult to not go when you have "to go" bad and there's 2 toilets right THERE!
Do not walk towards the light.....
If you're touring several homes, plan ahead. Know where the local Taco Bell or gas station is. Other than normal sanitary reasons, it's just not a good idea to use the seller's bathroom. I remember one time when I walked in on my own client (female) in a seller's home. You can't put that image out of your head. I'm a Realtor and I open doors.
At the very least lock the door!
By the way, if you happen to be at the Dodge's Gas Station and Fried Chicken in Foley AL, there are flatscreens in the stalls (true).
Be On Time
Yes, the seller wants your offer but understand that unless they are at work, they are having to leave for you to see their home. It's their home! Most of this potential problem can be resolved by your buyer's agent but sometimes buyer's want to "drag their feet".
If I have a buyer that wants to look at several homes, I usually schedule 20 minutes per house (not including drive time). I'm always looking at my watch.
You want to get what you want by seeing the property, but also respect the owners.
Don't Camp Out
I get it. If you love the house, you'll want to hang out and see more. You'll want to picture yourself there. There has to be a happy medium though. Many times buyers can't see homes until after working hours during the weekday. Well, the sellers are probably trying to figure something out for dinner.
Just try to work with each other. The buyer may buy and the seller definitely wants to sell. I recently sold a condo in Gulf Shores where the buyer "camped out" in the home for nearly 2 hours during dinner time. My client was sitting outside with her 2 dogs the whole time. The buyers and their agent were apparently just sitting around the table talking most of the time.
Don't Go Through Their Stuff
I always tell buyers to feel free to open up closet doors and cabinets, as they will be buying that too. They will want to see how the space works as far as storage goes. A quick look is far different than rumaging through their personal items though.
If the home or condo is vacant and being sold fully furnished, that's one thing. Personal items that are left are a package deal and those personal property items will be listed on a separate addendum. Otherwise, there is no green light for buyers to touch clothes hanging in the closet or open drawers in the night stand.
Hold On to Your Opinion
As Jar Jar Binks likes to say, "Don't be wude!". We all have opinions. You may hate the wallpaper in the dining room and I may love it but can you wait to voice your opinion until we're outside? Most of the time sellers won't be present when we're touring their home but sometimes they stick around. One time I was showing a home and my buyer client was very opinionated and vocal. The seller was in the next room. Very awkward!
Never forget that even though the seller wants to sell, it's always best to go with the golden rule on this one. We can all laugh in the car about the 10 foot statue of her ex-husband but let's not do it in her face.
If you do decide to buy, negotiations may lean in your favor if you have been nice and not insult the seller.
Other Resources for Home Buying Etiquette:
A Non-Essential Guide to Home Selling Inconveniences - Conor MacEvilly
10 Rules to Follow When Shopping for a Home - Sharon Paxson
Home Buying Pitfalls - Lynn Pineda
What Not to Do When Buying a Home - Bill Gassett
About the author: The above Real Estate information on Buyer Etiquette When Looking at Homes was provided by Jeff Nelson of IXL Real Estate – Eastern Shore. Jeff can be reached via email at jeff@livegulfshoreslocal.com or by phone at 251-654-2523. Jeff has helped people move in and out of properties for nearly 13 years.

Thinking of selling your home? I have a passion for Real Estate and love to share my marketing expertise!

I service Real Estate sales in Baldwin County including the cities of Spanish Fort, Daphne, Fairhope, Foley, Gulf Shores, and Orange Beach.