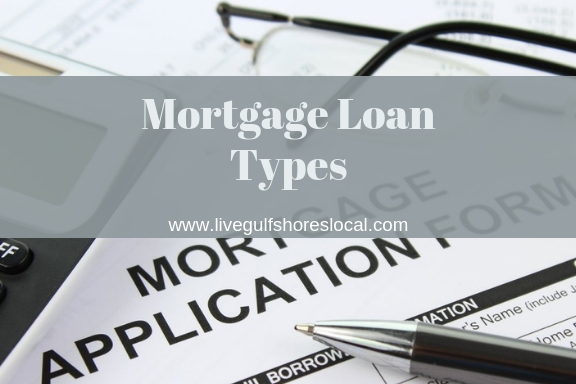 Buying a new home is always exciting but trying to figure out what to do when it comes to financing can give some people the "hives".
Well, no fear!
It's not as difficult as you may think, especially if you have a good loan officer and basic knowledge of the various different mortgage types that are available to you.
Mortgage Loan Types for Home Buyers
Conventional Mortgages
This type of home loan is probably the most well known. These home loans are also called conforming loans and fall within the guidelines of Fannie Mae and Freddie Mac. They are not insured by the government.
Common Elements of a Conventional Loan:
Covers primary residences, second homes, and investment properties
Usually requires 3%-5% down payment
The interest rate is slightly above those insured by the federal government.
Private Mortgage Insurance can be dropped when you reach at least 20% equity in your home.
Higher credit scores are normally required.
They offer higher loan amounts versus government loans.
Jumbo Mortgages
Jumbo loans are an example of a non-conforming conventional loan, meaning they fall outside the limits of Fannie Mae and Freddie Mac. Jumbo Mortgages are often required for high priced properties. For 2018, any loan over $453,100 is considered a Jumbo Loan.
Common Elements of a Jumbo Mortgage:
Interest rates are competitive with conforming loans.
You're likely to need a substantial down payment of 10%-20%.
You're likely to be required to have at least 10% of the loan amount in cash as savings.
This loan works for those looking to purchase higher end properties, who have good to great credit, and who have high incomes.
Government Mortgage Loans
Although the Federal Government isn't a mortgage lender they play a big part in helping our citizens obtain a loan for a home.
There are 3 government agencies who back home loans:
FHA (Federal Housing Administration)
Good for borrowers with lower credit scores (as low as 500) that are required for conventional loans.
This loan can only be used for primary residences.
Allows for the highest debt to income ratios.
Down payment - 580 credit score requires 3.5% and a score of 500 requires a 10% down payment.
Has a 1.75% funding fee that is added to the loan amount.
Has mortgage insurance that last the life of the loan, despite how much equity that you have.
USDA (U.S. Department of Agriculture)
0$ down payment option
This loan is good for low to moderate income borrowers purchasing in a rural area.
Credit score requirements are higher than those of an FHA loan.
The location of the property must qualify.
This loan is for primary residences.
Has a 1.35% funding fee that is added to the loan amount.
Has mortgage insurance for the life of the loan.
VA (Veterans Administration)
0$ down payment option for U.S. military service men and women and their spouses.
There is no Private Mortgage Insurance.
There is a funding fee but this along with closing costs can wrapped up into the mortgage or paid upfront at closing.
Fixed Rate Mortgages
As the name implies, your rate will remain the same through the life of the loan. So, your first month's house payment will be the same as your last. Typical terms for fixed rate mortgages are 15, 20, and 30 years.
Many home buyers prefer fixed rate loans since it's easier to manage a monthly budget.
Adjustable Rate Mortgages
On the other end of the spectrum, ARM rates fluctuate up or down depending on current market conditions. Typically these loans will have a fixed rate for a few years at the beginning of the term but will then convert over to fluctuating rates for the remainder of the term.
This may be a good option for home buyers who will only be in their home for just a few years.

Additional Resources for Mortgage Loan Types: