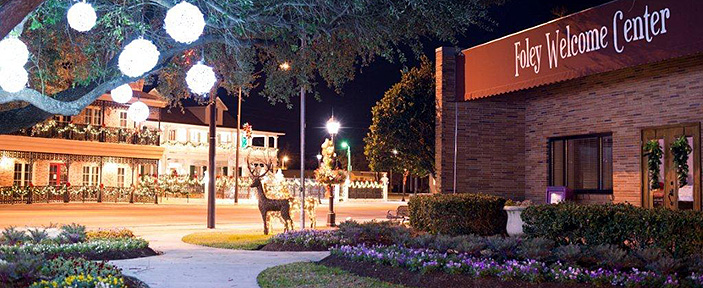 For the last several years Foley has been going through an explosion in growth but yet home prices are still some of the lowest in Baldwin County. The reasons for the growth may be due its proximity to the Gulf beaches but the fact remains, homes are being purchased by the droves.
To give you an idea, take a look at the real estate data from the last Fall season (Sept 1st to Nov 30). Overall, there were 185 homes that sold in Foley producing real estate revenue of nearly $36,000,000. Wow! That's over 2 closings per day, every day of the week. The average selling price was $193,012 with an average of 87 days on the market.
See how Foley's number compare to other cities in the Monthly Baldwin County Real Estate Report.
The Best and Most Popular Neighborhoods in Foley – Fall 2017
A lot of areas have their own "Best of" lists for various different categories but I've never seen an award for neighborhoods. I've always thought that the best way to gauge a neighborhood is by researching how many people are drawn to it. How many sales are in the community? How many days on average did homes sit on the market? Well, I've done that for you here. Below you will find my picks for the best neighborhoods in Foley based on popularity from the beginning of September to the end of November.
By clicking on any of the links above you'll see additional details on the neighborhood and all active listings for that community.
See all neighborhoods in Foley here.
As you can see, the Foley real estate market is on fire and many of the homes are between $200,000 and $250,000. Thank you for reading about the Best Neighborhoods in Foley – Fall 2017. I'd love to work with you if you're considering buying or selling a home in Foley. Please get in touch with me at:
Jeff Nelson
IXL Real Estate – Eastern Shore
251-654-2523
jeff@livegulfshoreslocal.com
Foley AL Single Family Homes for Sale by Price
$100,000 to $200,000 – $200,000 to $300,000 – $300,000 to $400,000
$400,000 to $500,000 – $500,000 to $600,000 – $600,000 to $1,000,000