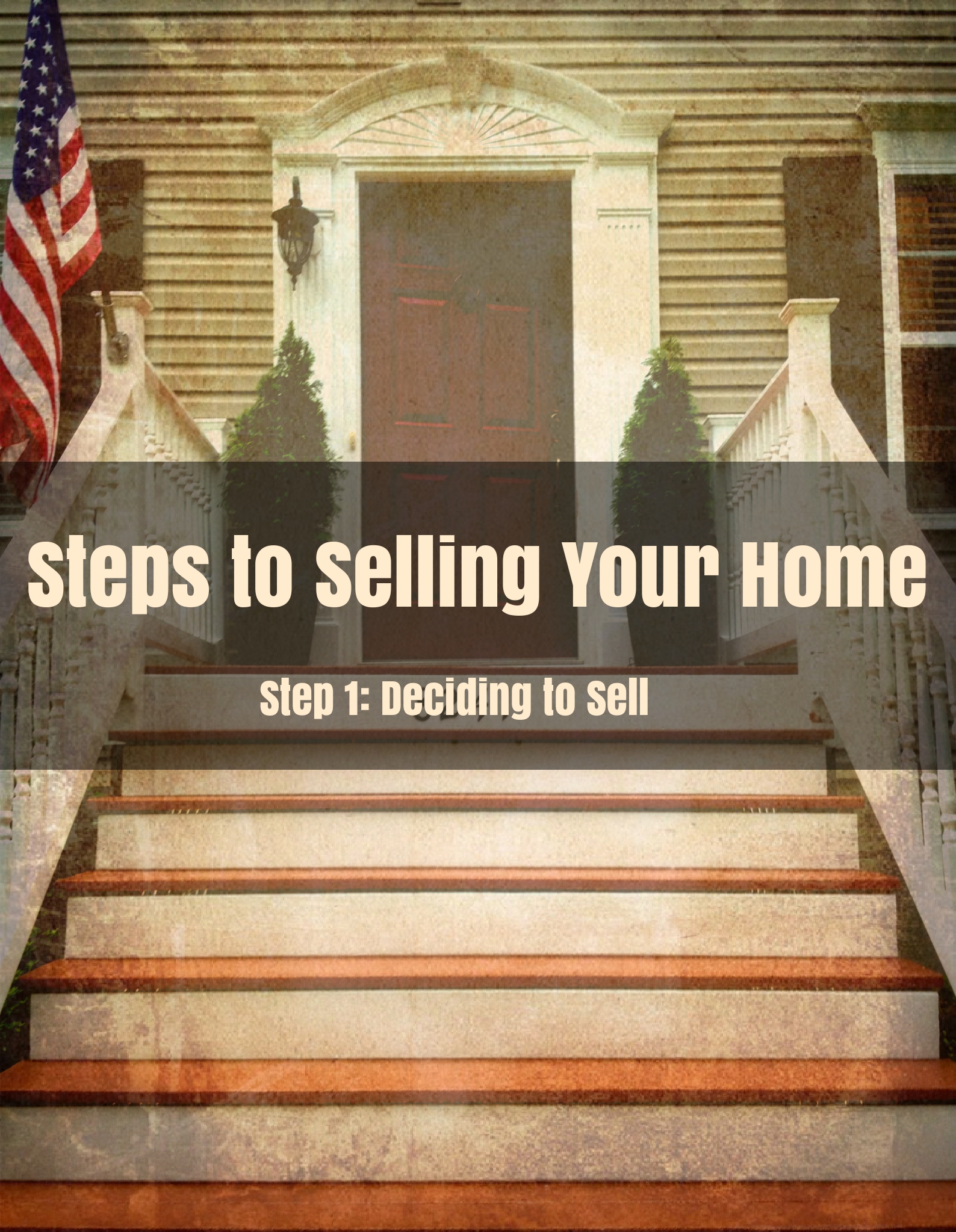 Are you trying to decide if you should sell your home or not? Well, there are actually 2 categories of sellers: those who have to sell and those who would like to sell. For those of you who have to sell no matter what, the decision has already been made for you. You may be going through a divorce, your company just relocated you to another state, or maybe there's been a change in your career. For those who would like to sell but are "on the fence", this article is for you. Selling your home is such a major decision, there are a number of things to consider before you put that sign in the yard.
Ask yourself these questions
Can you afford to sell your home?
Is there enough equity in your home to pay for the expenses of selling your home and for the purchase of your next one?
Why do you want to sell?
How much preparation will have to go into my home before selling? What repairs will have to be made?
What will a new home offer you that your current home doesn't? Is it too big? Too small?
If you make the decision to sell, what kind of time frame are you wanting to see? Will you need to sell fast?
Things to Consider.....
Deciding to sell your home, whether you've lived there for 12 months or 20 years, is an extremely personal decision. Here are some important factors to consider when deciding to sell.
Equity is on Your Side
Obviously you will have costs involved in the sale of your home that include the title search and preparation, Realtor fees, taxes, etc. The costs to purchase your next home will be even greater which is mainly due to the downpayment you'll have to make along with buyer's closing costs that include a loan origination fee, pre-paids, and other fees. Most of the time all of these costs are covered by the proceeds you'll receive from the equity on the sale. The good news is that home values have been increasing all across the country and in some areas they're exploding. You'll need to see how much you owe and get with a Realtor in your area to determine what your house should sell for based on your local market to see if selling is a good idea.
The Space Isn't Working for You
We've all seen it before. Two people get married, buy a home or condo, and then their family begins to grow. This happens a lot with Millennial home buyers and sellers. You're not necessarily being forced to sell but it sure would be nice to have another bedroom or two (not to mention another bathroom). On the other hand, you may own a home that fit your needs perfectly - several years ago. Now, you are rapidly becoming "empty nesters" and 25% of your house isn't being used at all. Is not enough room or too much of it enough of a reason to go through the process of selling?
Can Your Finances Handle the Load?
If you're downsizing, the chances are that your housing costs will be a little lower. I used to have a bunch of kids and lived in a 7 bedroom house. Over the years we slowly downsized to meet our needs and now live in a typical 3 bedroom home that is considerable cheaper than the "big house". Millenials are the largest generational purchasing group in the country and downsizing is not in their vocabulary. Most of these folks are increasing the size of their family, not reducing. It's important to run the numbers on various price points for your next move. Take your loan amount and interest rate and run them through a mortgage calculator. Don't forget that the resulting figure is not your full mortgage payment. You'll also need to add in taxes and insurance. Will you be able to make the transition to a new and improved home without strapping you down financially?
Interest Rates Play a Major Role
We've been enjoying low rates for quite awhile now but there is no guarantee of where they'll be in the next few weeks or months. Interest rates can substantially effect your purchasing power and as they continue to increase, so does your monthly payment. If you're on the fence about selling, talk with a seasoned mortgage loan professional to get their opinion on the direction of rates.
As mentioned earlier, some people don't have the convenience of time and they have to sell right away. If this isn't you and you've been bouncing around the idea of moving on, take some of the ideas in this article seriously. It selling your home lines up with the market, your personal timing, and your finances then contact a high octane Realtor to get the process going.
Additional Resources for Step 1: Deciding to Sell:
Top 10 Things You Need to Know Before Selling a Home - Kyle Hiscock
Steps Involved in Selling a Home - Lynn Pineda
About the author: The above Real Estate information on Step 1: Deciding to Sell Your Home was provided by Jeff Nelson of eXp Realty Southern Branch. Jeff can be reached via email at jeff@livegulfshoreslocal.com or by phone at 251-654-2523. Jeff has helped people move in and out of properties for nearly 13 years.
Thinking about selling your home? I have a passion for Real Estate and would love to share my marketing expertise!
I service Real Estate sales in Baldwin County including the cities of Spanish Fort, Daphne, Fairhope, Foley, Gulf Shores, and Orange Beach.
Step 2 - Prepare Your Home to Sell
Step 5 - Marketing Your Home to Sell
Step 7 - Negotiating Offers on Your Home
Step 8 - Contract to Closing for Sellers