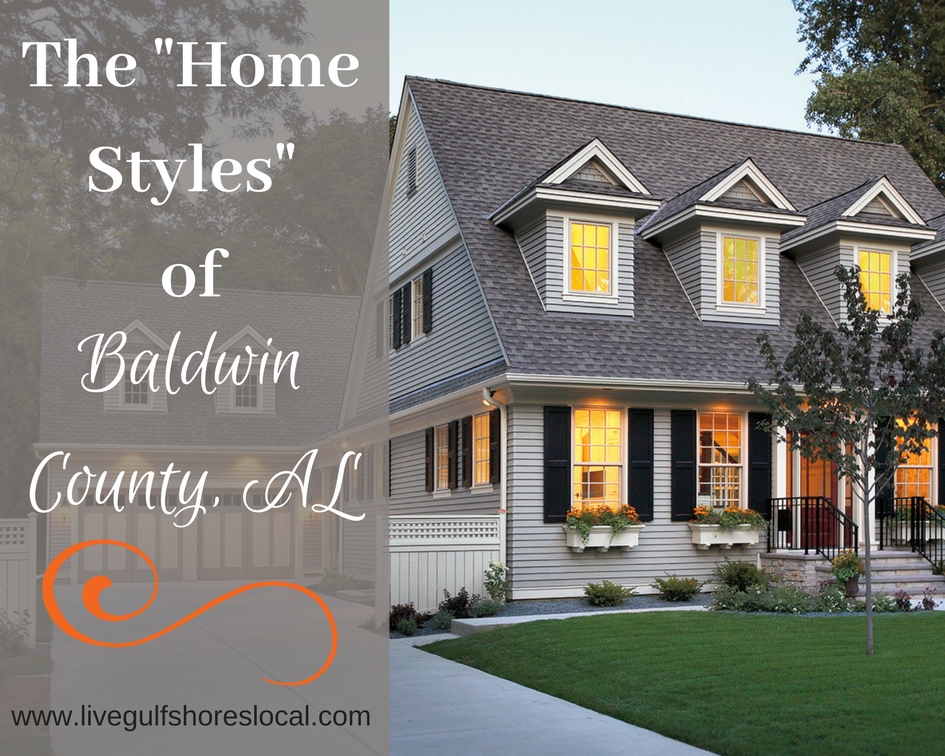 As Baldwin County continues to grow, I thought it would be a good idea to share all of the many styles of homes that are popular here. This post will cover home styles for existing homes as well as new construction in Baldwin.
While there are many smaller towns in the area, the focus here will mainly be for the larger cities of Spanish Fort, Daphne, Fairhope, Foley, Gulf Shores, and Orange Beach.

Home Styles in Baldwin County
All of the photos below are homes from Baldwin County neighborhoods.
Traditional Style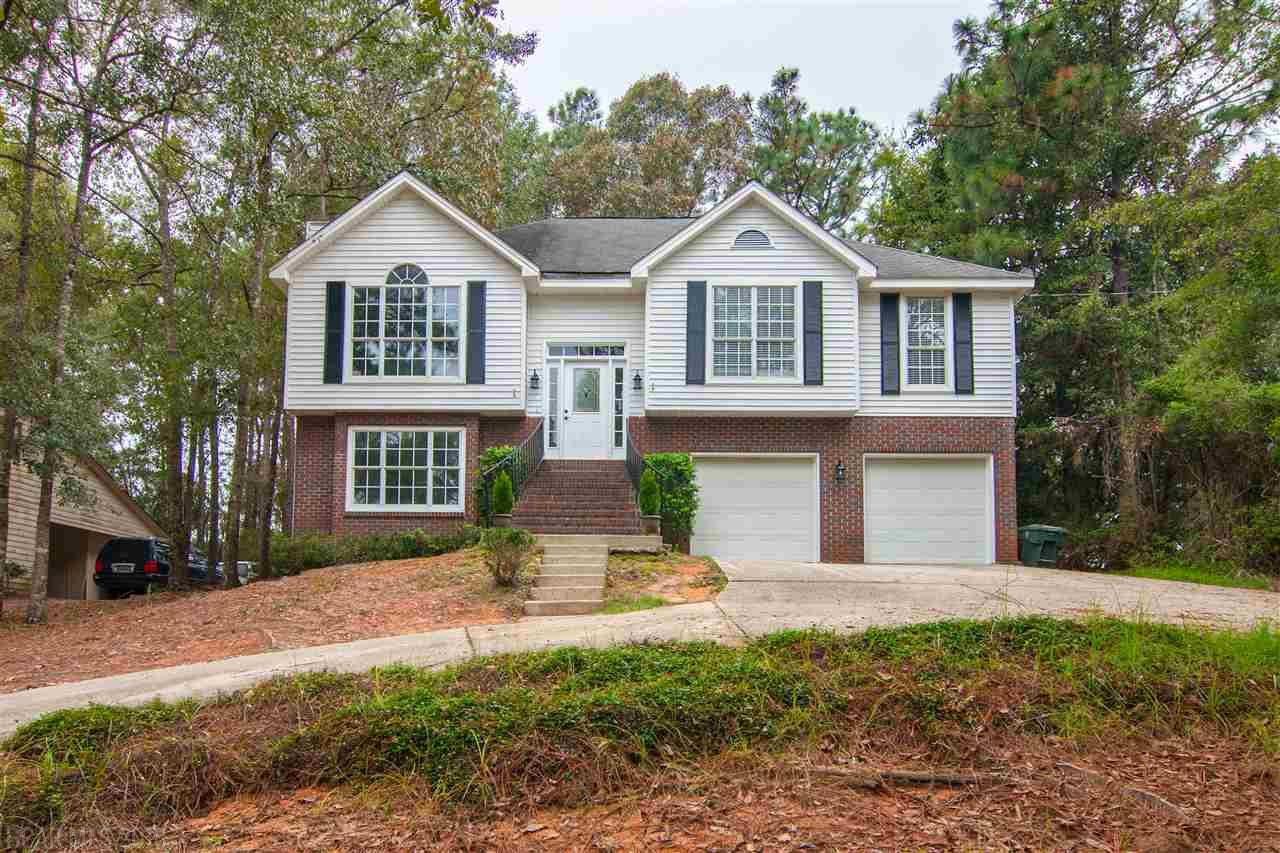 The Traditional Style is probably the most common across the country and is well represented in Baldwin County as well. With this style, you'll find simple designs with clean roof lines. Of course, the Traditional will go along with what is typical for your part of the country, but you will mainly see a "classic" look with little to no ornamentation.
Craftsman Style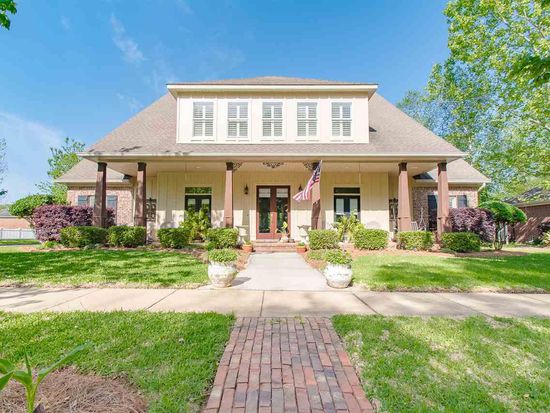 The Craftsman Style seems to be the most popular in Baldwin for new construction neighborhoods. The demand must be strong because many of the new developments around town offer this option to home buyers.
There are certain characteristics to the Craftsman that can make these homes easy to identify. One of the most notable features includes a large covered porch that is supported by one or more large, squared or rounded columns. These columns are typically either wood or stone, but in Baldwin they are usually thick, square, and made of wood.
The roofline is usually broad and low-gabled. Many Craftsman-styled homes have one or more dormers facing the road. Wide eaves or soffit are another feature that is typical. hese homes are usually only 1 or 1-1/2 stories.
This style is very prevalent in our area.
Ranch Style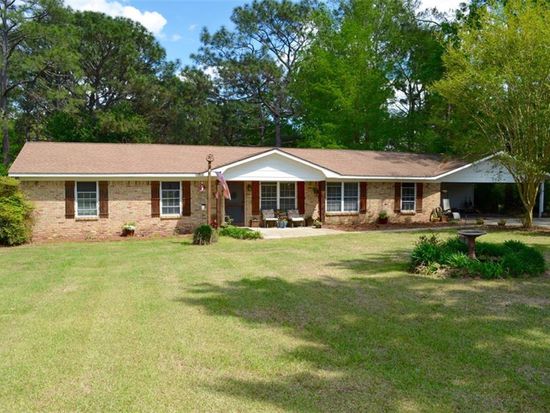 Well, I think everyone knows what a ranch home looks like, but the main characteristic is that they are always one story. The roofline is usually low, and the eaves can be narrow, moderate, or wide.
Ranch styles are not always symmetrical though. You may find these homes in the shape of an L or a U. You'll often find that a U-shaped ranch will surround the back patio or deck.
This style is perfect for home buyers who want to get away from steps. Ranch homes that are on a crawl space will only have a few steps leading up to the front door. Ranches on slabs will only have a small step over the front door threshold.
Colonial Style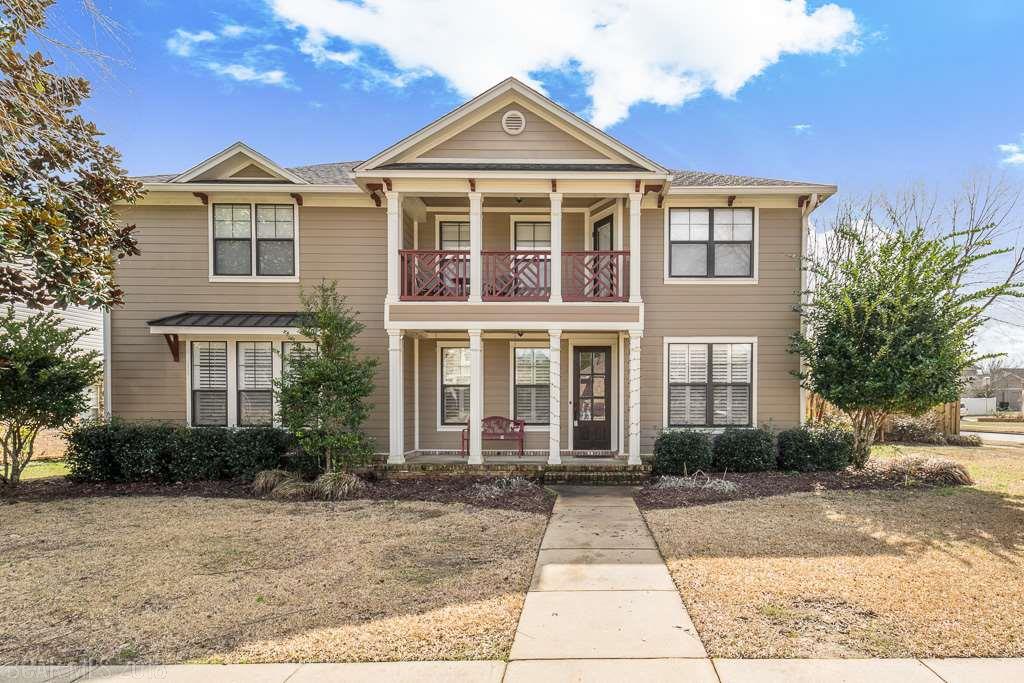 You can find Colonial Style homes in Baldwin County, especially in Historic Malbis, but their numbers are not as great as Traditional and Craftsman styles. They usually have 2 or 3 stories, brick exteriors, and 1 or more fireplaces with large chimneys.
For the inside, the kitchen and family areas are on the first floor with all of the bedrooms on the second or third floors. The look and feel of the home are typically formal.
Raised Beach Style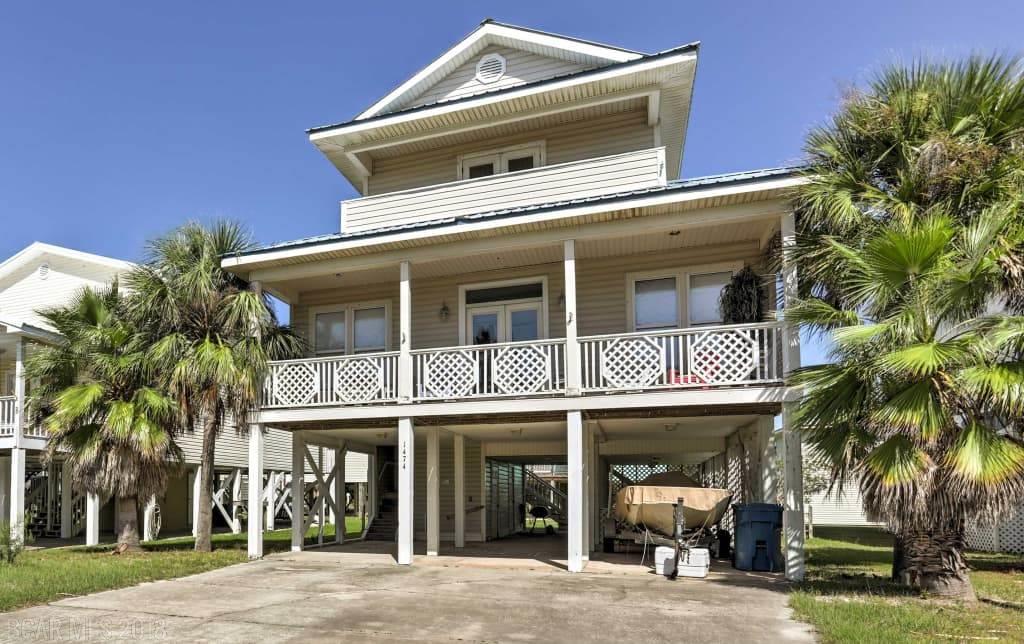 As with most coastal towns, the Raised Beach Style home is a dominating style that you'll see the closer you get to the beach. You'll also see this style along the many bays, rivers, tributaries, and canals that are so prevalent in Baldwin County.
In my opinion, the bulk of the Raised Beach home styles are located in the Fort Morgan section of Gulf Shores, which is a narrow peninsula that's located between the Gulf of Mexico and Bon Secour Bay/Mobile Bay.
You can find all kinds of homes that are "built on stilts" from the very small to the very large, but the main feature of a Raised Beach style is obvious. Not only is your home safe from flooding, but having this covered space is like having the ultimate carport for several cars. Many folks use this area as a covered outdoor space that's perfect for grilling or just hanging out without getting rained on.
Condo Style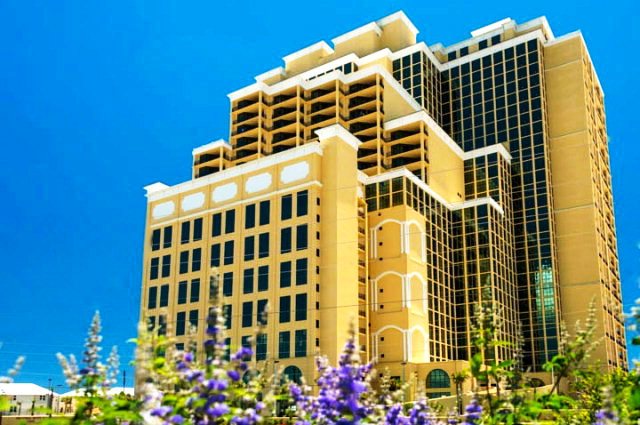 Most people know that Gulf Shores and Orange Beach are THE places to go if you want a condo in the south. Condo ownership on the Gulf of Mexico is perfect for those who love the beach, the view of the crystal green water, and maintenance-free living.
Nearly every day, I talk with buyers who are looking into buying a condo for either a full-time residence, a seaside second home, or an investment.
Features that are typical with the Condo Style home:
No yard work or exterior maintenance
Outdoor pools (some also include indoor pools)
Extra security by having nearby neighbors
Monthly HOA fee that usually includes insurance, maintenance, common grounds, security, water, sewer, trash, and basic cable
Depending on your needs, condos come in all shapes, sizes, and prices. At our beach, you can find simple condos with 1 bedroom at around $150,000 to high-end luxury condos with prices into the millions. Here are a couple of links that list nearly all of the beach condos with their description . . .
Condos for Sale in Gulf Shores
Condos for Sale in Orange Beach
Mediterranean Style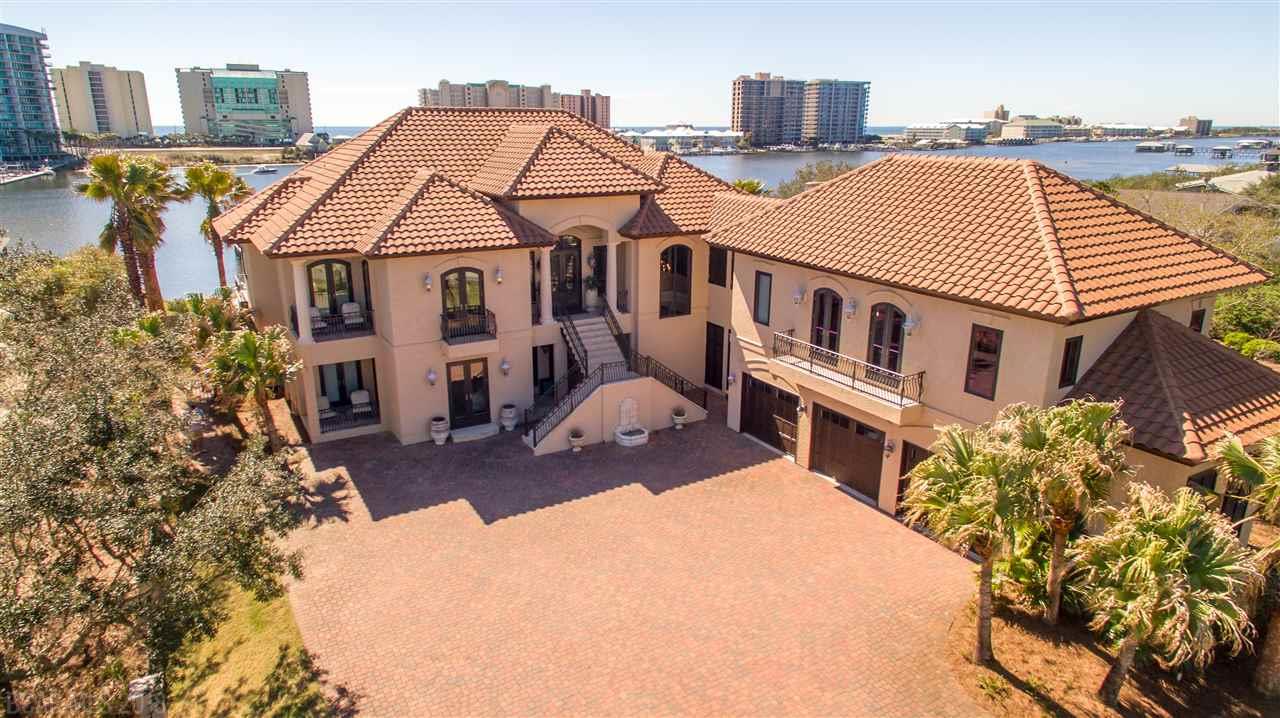 You may be surprised that Baldwin County does have a decent share of Mediterranean Style homes within its limits. As a matter of fact, I just did a quick search and there are 31 active listings from Bay Minette all the way down to Gulf Shores. The home pictured above is located on Ono Island of Orange Beach.
The Mediterranean home style has often been described as a mix between Spanish and Italian architectures. Common features that are associated with this style are red terra cotta roof tiles, a stucco exterior, a low roof pitch, large exterior windows, enclosed outdoor spaces, and dramatic archways.
Cottage Style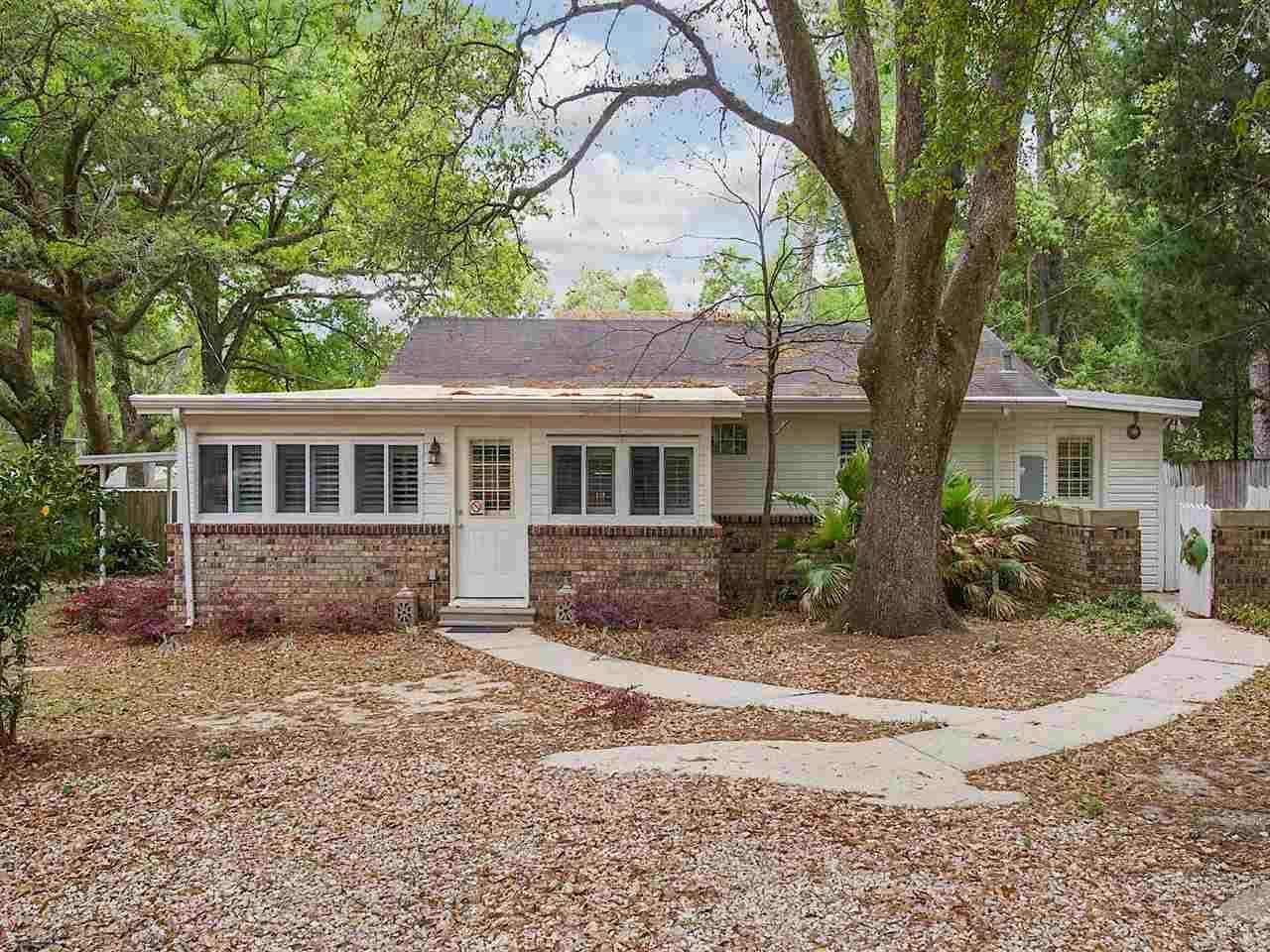 Cottages are often thought of as older homes or even old-fashioned, but the main characteristic of a Cottage is its size. These homes usually come with a very small footprint and typically are only between 800 and 1,200 square feet.
The best place to find a Cottage Style home in Baldwin County is the Fruit & Nut District of Fairhope, which is very close to downtown Fairhope. In case you're wondering, the name comes from all of the streets that are named after, well, fruits and nuts.
While Cottages are smaller, that doesn't mean they are necessarily less expensive. For example, the Cottages near downtown Fairhope are in an area that is so desirable, their price per square foot is much higher than what you will find in much of Baldwin County.
French Country Style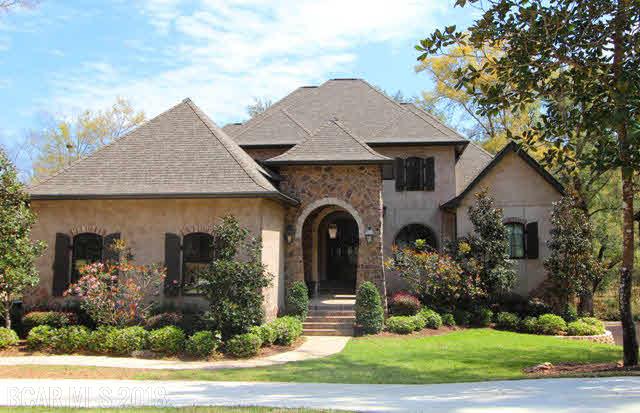 Baldwin County is known for its various styles in homes, and the French Country Style is a great example, like this property located in Spanish Fort Estates.
I've read that this style of home reflects a timeless luxury that is a perfect mix of refined and rustic characteristics. Features that are typical in a French Country style include:
Tall, sloping, hipped roof lines
Barrel roof tiles
Tall rectangular windows
Natural stone elements on the exterior
Arched walkways
Smooth plaster walls
Limestone floor tiles
Creole Style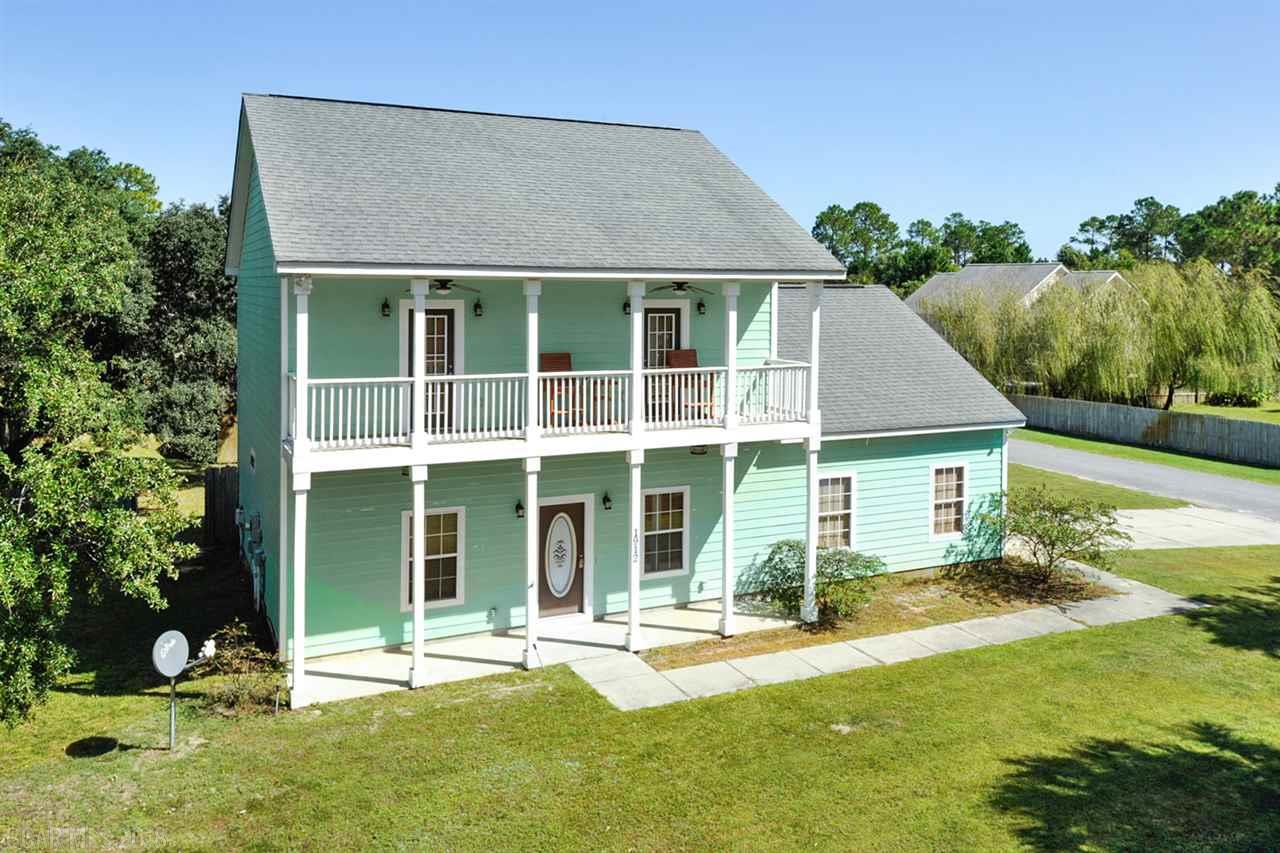 The Creole Style is very indicative for homes along the Gulf Coast, and Baldwin County has its fair share of Creole-style homes. At last check, there were 56 homes with this design that are currently for sale.
The main characteristics of a Creole Style home are the large covered porches, supported by columns. As you can see from the picture above, 2-story homes usually have a covered balcony as well.
Contemporary Style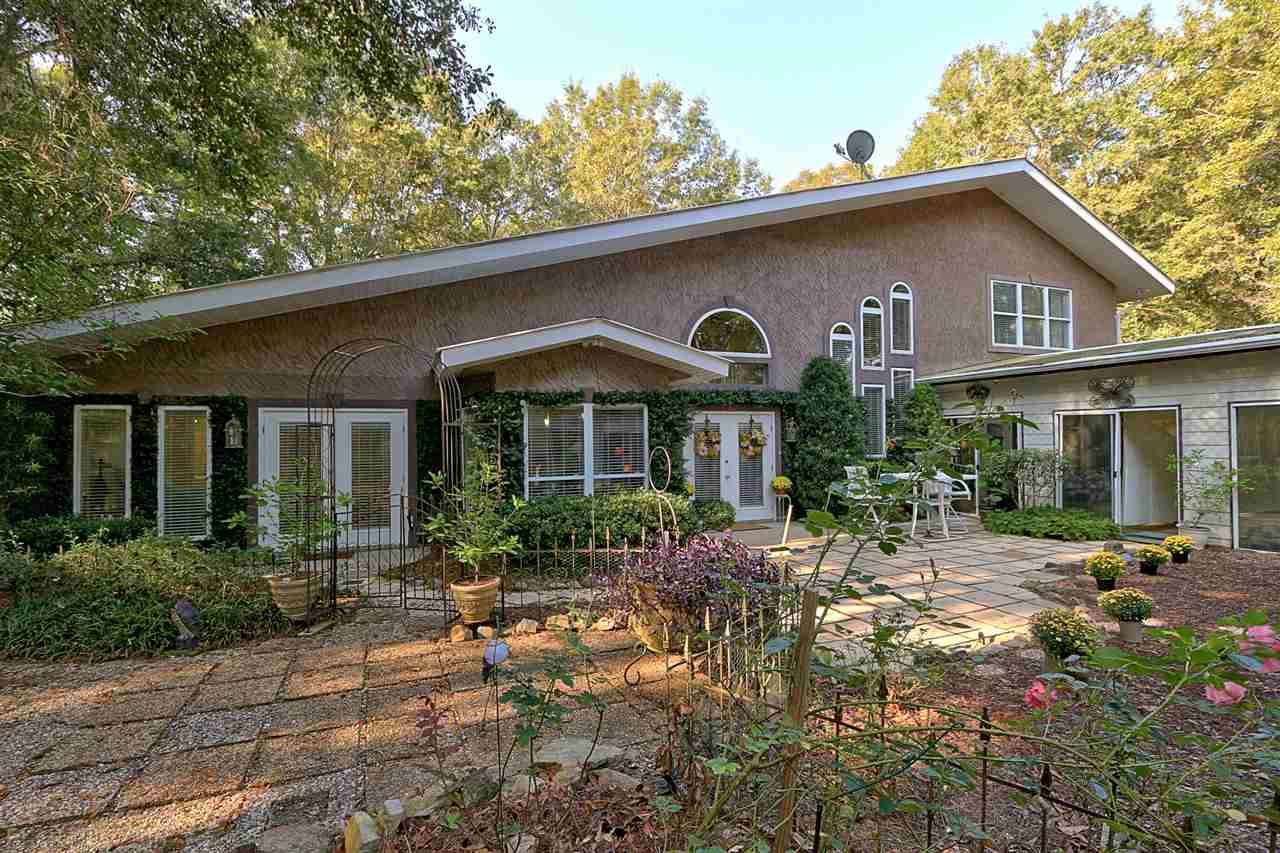 The Contemporary Style home is probably the least found in Baldwin County, but since we do have a few in our MLS, I wanted to at least give it a mention.
Characteristics of the Contemporary usually include rounded, softened lines, energy efficiency, modern elements, and tall windows.
Home Styles that you've probably heard of but are not really represented in Baldwin County:
Victorian
Bungalow (this style is very similar to the Craftsman)
Shotgun Houses
Cape Cod
Tudor
Art Deco
I hope that you found this information on the Home Styles of Baldwin County helpful. If you're thinking about buying or selling a home in our area, please reach out to me. I'd love to find out what your interests are and show you what I can do for you.
Jeff Nelson
IXL Real Estate – Eastern Shore
251-654-2523
jeff@livegulfshoreslocal.com