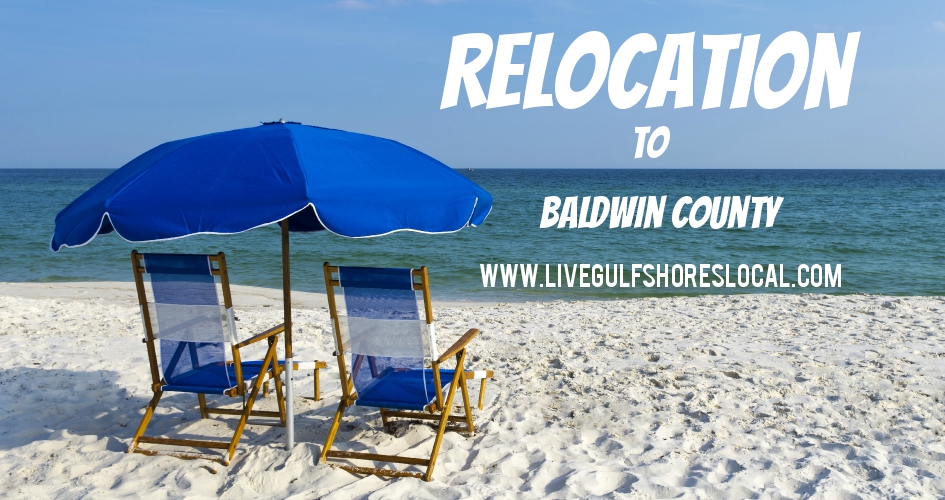 Relocation Guide - Moving to Baldwin County
Relocating to a different state can be daunting, even to the point of giving you "night sweats," but it can be a lot less stressful with proper planning. Because we have so many people who move to Baldwin County every year, I decided to create a comprehensive relocation guide for those who wish to make the leap and move to lower Alabama.
Baldwin County is the fastest growing county in Alabama and includes the cities of Spanish Fort, Daphne, Fairhope, Foley, Gulf Shores, and Orange Beach.
Chances are, if you're reading this article, you have already determined the reasons for moving to Baldwin County, so here I'll go over checklist items, tips, and resources to help your move go smoother.
You've probably heard that the top three most stressful life events are death, divorce, and moving. Hopefully, the information on this page will help take one off that list.
Checklist of Things to Do Before Moving
I remember when my family moved across country from North Carolina to Daphne, AL and, boy, do I wish that I had created this list then. The feeling is a little overwhelming when you first make the decision to make a cross-country move or even to a neighboring state.
The key is in the planning for a successful move and, the better you plan, the happier you and your family will be in the end. I've listed below everything that I could think of for the big days ahead. Some may sound trivial but, trust me, sometimes some of the simplest of tasks can be forgotten.
Say goodbye to clutter. This is the perfect time to have a yard sale (or two or three) to get rid of things that you haven't used or even seen in years. You can also donate items to a charity and receive a receipt for tax purposes. The less you have, the less you have to pack and unpack.
Start packing as soon as possible. Your last day will be stressful enough!
Make an inventory of everything that's going, especially if someone else will be moving you.
Mark boxes that have any special handling requirements, but label everything like Jill's room, master bath, garage, etc. It will make it so much easier at the other end of the trip.
Pack up rooms that aren't used that often first.
Contact a Realtor right away (like myself). It's better to establish a relationship with someone soon who can assist you with questions about neighborhoods, schools, shopping, etc. The Realtor should have a comprehensive real estate website as well (like the one you're on now) so you can view up-to-date listings and gather information about the area.
Learn about property taxes and how much you would be expected to pay for Baldwin County real estate. Your Realtor can also give you the current taxes for any property that interests you.
If you can, plan a trip or two to where you want to live. This is basically a scouting trip to check out various neighborhoods and areas so you're not coming in blindly. Our area actually creates this naturally because many people who decide to move here have already visited before. For instance, we have hundreds of thousands of folks who visit our beaches in Gulf Shores and Orange Beach every year. So, many who relocate to our area have already stayed here multiple times in the past.
Baldwin County covers a large area of lower Alabama, so now is the time to consider what part of the county do you want to live: on the Gulf, in quaint Fairhope, how about fast growing Spanish Fort?
Consider opening an account with a national bank beforemoving to avoid fees during the trip.
Have some cash on hand for the road.
Make sure that you have a first-aid kit available. There are a ton of opportunities for scrapes, bumps, and abrasions during a move.
You will more than likely need some tools soon after moving into your new Baldwin County home, so it's a good idea to pack a box with some essentials like various screwdrivers, hammer, flashlight, work towels, duct tape, etc. There's nothing worse than needing something bad but not being able to find it.
Gather together important documents that you will need in your next location like birth certificates, family physician records, veterinarian records, and school records.
Research things to do in Gulf Shores and Orange Beach for after you get settled in your new home.
Create one "moving binder" that contains all important documents, certificates, contracts, agreements, and records that pertain to your move and your new destination.
Contact your bank to let them know that you'll be spending money while traveling. Sometimes banks flag accounts where spending is done across state lines in a short amount of time.
If you decide to purchase before you arrive, you can close remotely before you relocate to your new destination. Moving is stressful enough with having to get a hotel room, do a final walk-through, and then go to closing. All of your docs can be sent overnight and signed in front of a notary. Your Realtor can orchestrate all of this with your lender and title company. We do this all of the time here, especially in Gulf Shores and Orange Beach.
Figure out how you will transport your vehicles.
Are you retiring to Baldwin County, will you need to get a job, or is the reason for the move due to a new job? If you need a job, there are various jobs sites like Monster.com to check out. Also, you can use social sites like Linkedin to establish business networks in the area. Join groups that are large and local.
Contact several moving companies to compare costs.
Read online reviews about the moving company before you make your choice. You can get reviews on just about everything these days.
If you're a do-it-yourselfer, contact different moving rental truck companies and secure one well in advance of the big day.
If you're packing the truck yourself, put the biggest and bulkiest items in first then fill in to use every inch of space possible.
Research cost-of-living and housing costs for your new city. A simple Google search will give you several websites that provide this information.
Establish a temporary forwarding address in the city you're moving to from somewhere like The UPS Store.
Put in a Change of Address with your Post Office as well as use the online services of your credit card companies or others who mail you items. It's best to do this about a week out from your move.
Don't forget the dog! Will your animals ride with you or have to be shipped?
Arrange for child care and pet care for the day of the move or find a safe room of the house.
Figure out what it will cost to move, and create a moving budget.
Start collecting boxes. Many times, stores will gladly give you their used boxes, but I've found that large stores like grocery or home improvement stores immediately throw their boxes into a compactor, so go for smaller to mid-size places. For smaller boxes, liquor stores are a good choice. Another option is to check out Craigslist for free boxes. If you have to buy, Walmart seems to have the best prices.
Don't forget that you'll also need plenty of packing tape, bubble wrap, blankets, etc.
Have a priority box that you can keep close. This is kind of like a survival kit of essentials that you may need in case of emergency.
If you're purchasing before you make the big move, have your Realtor (me) do a video walk-through of the home to help you better plan and prepare for when you take ownership. I do this all of the time for out-of-town clients.
Find out what the requirements are for vehicle registration and driver's license from your new DMV.
Is your car ready for the trip? Have your car serviced if you're planning on making the drive.
Contact the moving company a couple of weeks before the move to make sure that everything is still on track.
If you take prescriptions, have your doctor call them in to a local pharmacy in your new destination.
Order labels with your new address if you know it.
Organize and plan your trip to find places to eat and sleep along the way.
Don't forget to cancel regular local services that you use like the newspaper, water jugs, landscaping, etc.
Have utilities turned off the day after you move and schedule new services ahead of time. If you're purchasing, your Realtor can give assist you on who to call. Here's a resource page for all utilities for the cities of Baldwin County.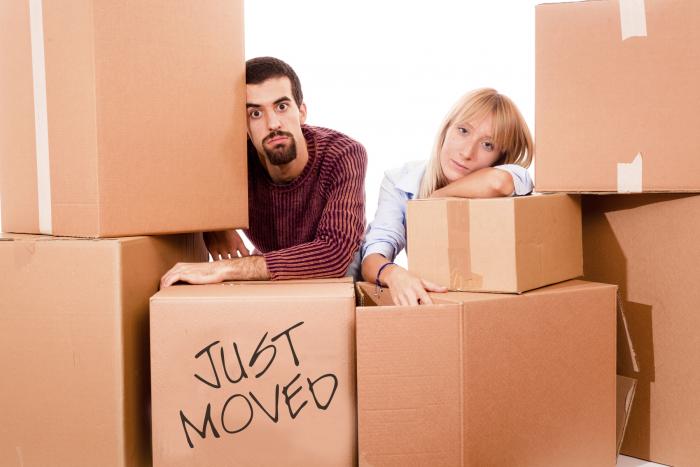 After the Move
The time has come. After weeks or months of prepping, planning, and packing, your relocation to Baldwin County is a success. It's exciting to move into a new house and the finish line is in sight. Here are a few tips for when you reach your destination.
Order pizza. Everyone loves pizza while unpacking.
Do a post-closing and pre-unpacking walk-through. Of course, the first thing that you will want to do is to check out your new home, but go through with a keen eye. Check for damage, water leaks, the HVAC, or anything that should have been completed prior to closing.
Get familiar with where the electrical fuse box and the main water valve are.
Change the locks. Because you have no clue who has keys to your new property, it's best to take the guesswork out of it and buy new exterior doorknobs and locks.
Make sure the hot water tank is turned on.
If you're anything like my family, you'll want to be sure that the internet is working.
Take pictures of every room before the movers arrive.
Make sure that your house numbers are clearly visible from the road.
Inspect your cargo. How many times have you cringed when you heard a big thump in the back while making a fast turn? No matter how tight you pack it, things will shift during the drive. If someone else moved you, make a note of any damaged goods and if anything is missing; then submit your list to the moving company.
Make sure that all of your utilities are up and running.
Check to see that you have functioning fire extinguishers, fire detectors, and carbon monoxide detectors.
Get a clean start. You have a truck full of stuff and the last thing that you want to do now is clean your new home. Most real estate contracts specify that the seller leave the property in "broom swept" condition. It's best to have a thorough cleaning before you empty the truck, so plan on moving in the following day or better yet, have the cleaning planned to be finished the day before you arrive.
Make sure that the air filters are clean or new.
Ensure that you have adequate window treatments so your new neighbors won't be able to see all of your goods.
Try to have a plan for the pets and kids just like you did when moving out. This may be harder since you just relocated to a brand new area.
Know your priorities and unpack the essentials first. For me, that would be the kitchen, bathroom, and bedroom. At the end of this move day, you will want your bed and coffee maker for the next morning.
Ugh, the painting! Chances are, all of the colors that are in the house are not perfect for you. This is an item for "after the move," but it might be best to have the professionals take care of this after closing and before you arrive.
Purchase organizing systems for closets and the garage.
Although there may be some people who you don't want to know, be sure to let all of your friends and family know your new address.
Moving is stressful enough so don't try to get everything done in one day. Those boxes aren't going anywhere, and chances are that you have the necessities already available.
Meet some neighbors. The more friends that you can make after relocating to a new area, the more your house will feel like home.
When all is finished, take a breather and go to Gulf Shores. You'll love it!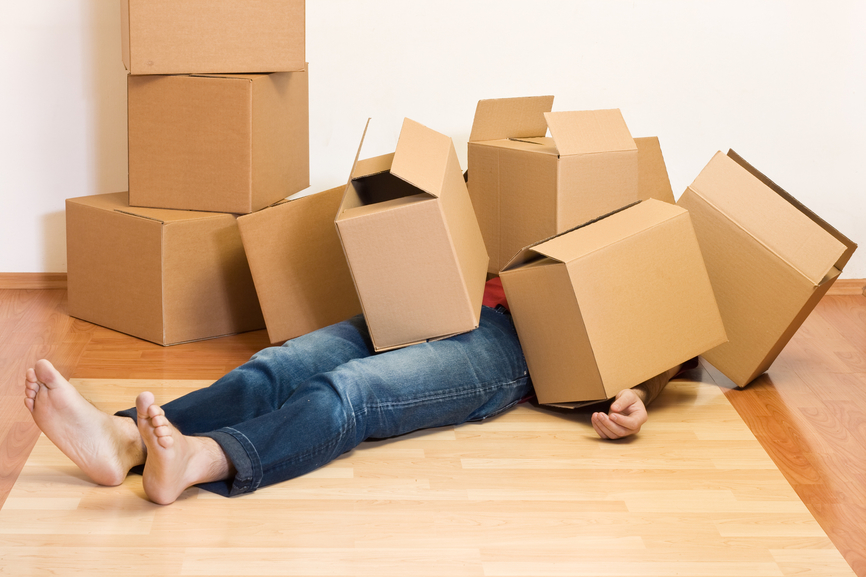 Yes, there was a lot to take in here, but I hope that you found everything helpful. If you are thinking about relocating to Baldwin County, I'd love to work with you. Please contact me.
About the author: The above Real Estate information on Relocation Information - Baldwin County, AL was provided by Jeff Nelson of IXL Real Estate – Eastern Shore. Jeff can be reached via email at jeff@livegulfshoreslocal.com or by phone at 251-654-2523. Jeff has helped people move in and out of properties for nearly 12 years.

Thinking of selling your home? I have a passion for Real Estate and love to share my marketing expertise!
I service Real Estate sales in Baldwin County including the cities of Spanish Fort, Daphne, Fairhope, Foley, Gulf Shores, and Orange Beach.