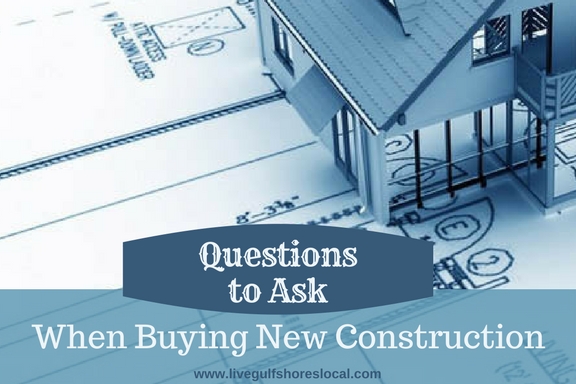 Thinking about new construction? Well you're not alone. Many people are preferring a brand new home versus and existing one and building a home from scratch is exciting. You get to pick exactly where you want to live in a neighborhood, choose the perfect floor plan, and determine what finishes you want in your home.
Whether you know exactly where you would like to live or not it's important to start interviewing builders. Here you will find a number of questions to ask your builder in order to give you the best insight for your next home.
Buying New Construction? Here's What to Ask the Builder.
How long have you been building? Where?
I've been in business for myself all my adult life. When I sold my very first house 13 years ago, I was fortunate enough to have someone believe in me even though I was brand new. So, I'm not against using a builder who is just starting out because the chances are, they have taken part in the building process up to this point - just not in the capacity of ownership.
However, "time in the saddle" may be important to you so don't hesitate to ask the builder about their experience. How many homes built do you want to see from your builder? In our area we have builders who have been around for 35 years and others for just 5 but they both are very reputable.
Also, it would be nice to know where the builder has worked. Have they always worked in your local market? Has your builder developed entire neighborhoods or just specific lots around town?
What type of homes do you build?
In a thriving area you'll find all types of new construction from track homes to multi-million dollar estates. It's important to note that you should work with a builder who's experienced with the type of home that you want to live in.
When it comes to building materials, energy efficient components, etc. builders will use what they are used to working with so if you're wanting a high end luxury home, you probably shouldn't use a builder who is experienced with inexpensive track homes.
How does your work compare to other local builders? What makes you stand out above the rest?
Ideally you'll want to talk to a couple of different builders about the construction of your new home. You'll want to ask them all of the questions on this page but really you want to know what makes them great.
Are they more affordable?
Do they provide a high quality product?
Do they communicate updates regularly?
Do they have a reputation of homes being built on time?
Because your builder will literally be creating the space where you live, make sure to do your due diligence.
Who will oversee the day to day activity on my new home? Will it be you or a supervisor?
You'll often find that small custom builders will be on the job daily managing the various subcontracting crews that are building your home.
Larger, production builders will ususally hire a supervisor to take care of these tasks. It's not necessarily a bad thing if the builder isn't present all of the time as long as the work is getting done and the supervisor carries on the values of the builder. In either case, the builder has to answer to you if you're not happy.
Just ask the builder how involved they are in your new home.
How long will it take to build my home?
Depending on the size and scope of your new construction project, your home could take anywhere from 4 months to over a year. But, your builder should be able to give you a really good idea of when the build should be finished.
Constructing a home properly takes a ton of time and there's a lot that goes into getting permits, arranging crews, and ordering materials. Weather is also a factor that could shut down an operation for weeks. With all things being equal, get with your builder on what is a typical time to finish a home like yours.
Do all of the lots cost the same? What's the difference?
The simple answer is no. Usually the builder will provide a site plan of the community highlighting what lots are still available. There is a difference in cost because most of the time the size of the lots will differ in size. You may also see that lots in the back of the neighborhood are more expensive. The same goes for corner lots.
On the other other, lots that are at the front of the neighborhood, especially next to the main road leading to the neighborhood may be discounted.
Be sure to factor the lot cost into your budget when deciding what size home you need and what features you would like to have.
Are there any incentives for using the builder's preferred lender and title company?
Sometimes you'll find that larger producing builders will have a vested interest in a mortgage company and/or title company. If this is the case, they often will offer the buyer an incentive for using these companies for the sale of the home. A builder can offer a variety of incentives to the buyer that may include paying for a portion of your closing costs or even providing you with upgraded finishes versus standard features.
For example, I'm working a deal now where my client would receive $3,000 off of their closing costs should they use the builder's preferred lender.
This is obviously a good incentive, however, be sure to still check around with at least 2 different lenders in order to compare. Pay particular attention to rates and origination fees.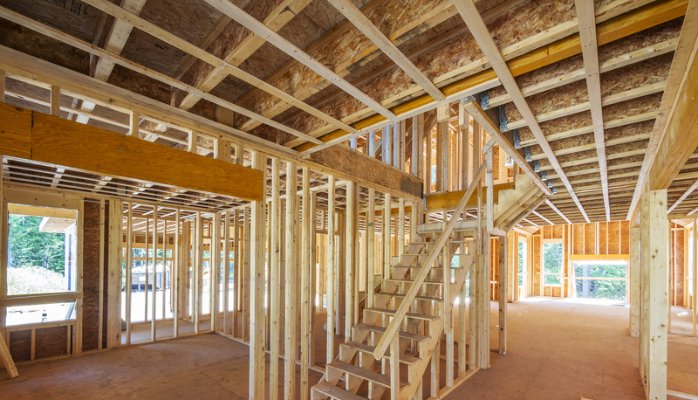 What features are considered standard or upgrades?
Oh it never fails. It's Sunday afternoon and you're in the market to buy a new construction home. You and your significant other decide to visit the model home in a hot new neighborhood to see what they have to offer. You walk in and see a perfectly staged home, accented by the Baked Cookie Yankee Candle burning in the background. You know what I'm talking about.
There's nothing wrong with this, of course. The builder should highlight their work. Just know that the model home will showcase the top of the line finishes that the builder has to offer.
When you get to the point of actually writing an offer, you need to know "exactly" what you're buying. Here are some common upgraded items in a home:
Flooring
Countertops
Appliances
Window Treatments
Cabinets
Built-ins
Faucets
Trimwork
There should be no question of what to expect in your new home when you finally close. Also, if the model home's price tag is too high as it sits, you can opt for more standard features in order to lower the costs.
Can I access the home during construction?
Resist the urge to go onto the property while your home is being built. Your builder will probably not allow this for liability reasons but you can still ask them the question.
More than likely there will be a few different times when you can tour your new home during the build but it will probably be towards the end. There are all kinds of ways to get hurt on a new construction site so it's best to wait until the coast is clear.
Do you only build homes from your own floorplans or can you use mine?
We have a national builder in our area who builds very nice homes but they aren't a custom builder. They have about a dozen different floor plans that they use depending on the neighborhood. So in this case, you do get a choice of design but only from a select number of floor plans.
If you already have a set of blueprints, you should contact a custom home builder in the area. Ask your builder what they are accustomed to using.
What warranties are provided? What do they cover? How Long?
For new construction, most builders offer a 1 year warranty for workmanship and a 10 year warranty on the structure. When you interview builders, make sure to get them to detail exactly what they offer for warranties.
Incidentally, all of your appliances will be brand new of course so all of those warranties should be available as well.
Can I make changes during construction? What's the process for making them?
In the beginning of the process you'll be deciding on everything from the layout to the type of flooring to what faucets to be installed. Once construction begins there may be a few changes that you want to make. For instance, you may change your mind on what color kitchen cabinets to use.
Most of the time, builders are very accomodating when it comes to upgrades or other changes as long as they haven't already ordered the material. Just be sure to bring this up to your builder to find out what their policy is.
Also, if you add any upgrades, ask your builder if they are to be paid for immediately or at closing.
What energy efficient components do you include in the build?
Buyers are becoming more and more energy conscious nowadays and expect those components to be available when they build a home. There are a myriad of energy efficient upgrades that you can utilize to save money and better protect our environment. Ask your builder what they will do to make your home more efficient.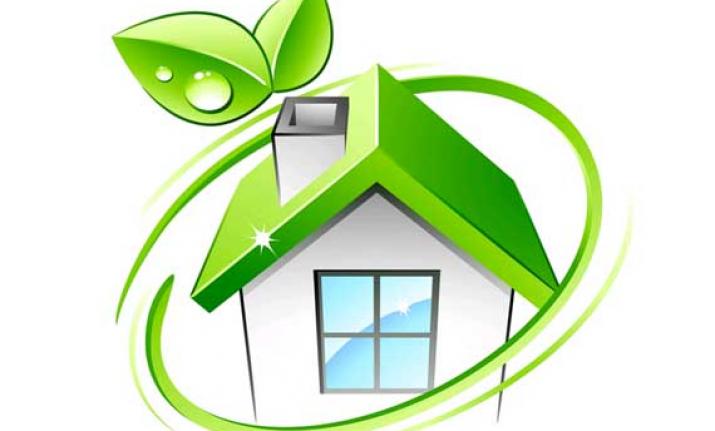 Is there a Home Owner's Association? What are the rules and fees?
You may prefer an HOA or not but you need to know if one is present. I hear from clients on both sides of that argument but for the most part HOA fees aren't that expensive and the rules are not that stringent. In fact, most rules address issues that you probably wouldn't like anyway.
Yes, some associations get fairly picky and some even have HOA nazi's walking around the neighborhood to make sure that you took your trash can back from the road. But, most of the time, HOA's are easy to work with.
In our area it's not uncommon to see HOA fees cost between $50-$75 per month and offer the following amenities:
Community pool
Tennis courts
Playground
Green space
Walking trails
Although you may not prefer someone telling you what you can and can't do with your property, you may appreciate it one day when your nextdoor neighbor decides to raise chickens in their backyard.
Are there any long term plans for the community?
When you have areas of massive growth like Baldwin County, you'll find neighborhoods being developed of all different sizes. For some smaller subdivisions that are surrounded by other existing neighborhoods, it's obvious that there's nowhere for the community to grow.
On the other hand, you may find large tracts of open land with the potential of containing hundreds of homes. There's nothing wrong with this unless you don't want to live in a large neighborhood.
If you see that there is a potential for tremendous growth of new concontruction in the community that you're targeting, ask the builder what the intentions are for the area.
Do you have any past clients or references who I can speak with?
There is no better representation of someone's work than to talk with a past client. If you are able to contact a reference (or better yet, visit the actual property) you will be able to gather a ton of information that you may not be able to obtain otherwise.
Are there any settling issues in the home?
Did the price change during construction?
Did you close on time?
Was the builder prompt with taking care of any warranty issues?
These are all great questions that you could ask a reference if you're given that opportunity. If you aren't able to speak with any past clients, a model home would be the next best option to see the quality of work.
What is a punch list?
Once construction is complete, you and the builder or supervisor will be able to walk through the home and take note of any imperfections. I'm not sure why it's called a "punch list" but it is what it is. A punch list is the list that you come up with on the first walkthrough. You are buying a brand new construction home so you should be able to have near perfection. Here are some things to look out for to go on your punch list:
Paint touch ups
Gouges in the walls or ceilings
Imperfections in the woodwork and doors
Missing grout
Missing weaterstripping
Windows and doors that aren't caulked
Caulking that has separated
Lights that won't work
and so on....
Your punch list should be developed about 2 weeks before closing in order to give the contractor enough time to correct any imperfections.
Can I pay for a home inspection?
As a Realtor, there is never a time when I don't recommend my buyer client to pay for their own home inspection. Let's face it, people make mistakes sometimes and even though the house is brand new, a home inspector is yet another level of scrutiny that will give you peace of mind for your home.
Paying for your own home inspection may sound crazy for new construction but your builder should not be offended if they build a good product and it's just a good idea.
Just like punch list items, the home inspection should be completed at least 2 weeks before closing so the builder can address any problem areas.
Can I have my own Realtor?
The answer is a resounding "Yes"! In fact, it's in your best interest to have your own buyer's agent represent you when buying new construction.
The model home agent works for the interest of the seller - period. The model home agent is not trying to get you a deal on finishes or save you money. Their job is to sell homes for the builder and make the builder as much money as possible.
If you don't have a buyer's agent when buying new construction, find one. You will be better off for it.
Additional Resources for New Construction:
Why Have a Buyer's Agent When Buying New Construction - Bill Gassett
The Ultimate Guide to New Construction in Baldwin County - Jeff Nelson
Do I Need a Real Estate Agent to Buy New Construction - Kyle Hiscock
Tips for Buying a New Construction Home - Paul Sian
Benefits of Buying New Construction - Karen Highland

About the auther: The above Real Estate information on Questions to Ask When Buying New Construction was provided by Jeff Nelson of IXL Real Estate – Eastern Shore. Jeff can be reached via email at jeff@livegulfshoreslocal.com or by phone at 251-654-2523. Jeff has helped people move in and out of properties for nearly 13 years.
Thinking about selling your home? I have a passion for Real Estate and would love to share my marketing expertise!
I service Real Estate sales in Baldwin County including the cities of Spanish Fort, Daphne, Fairhope, Foley, Gulf Shores, and Orange Beach.