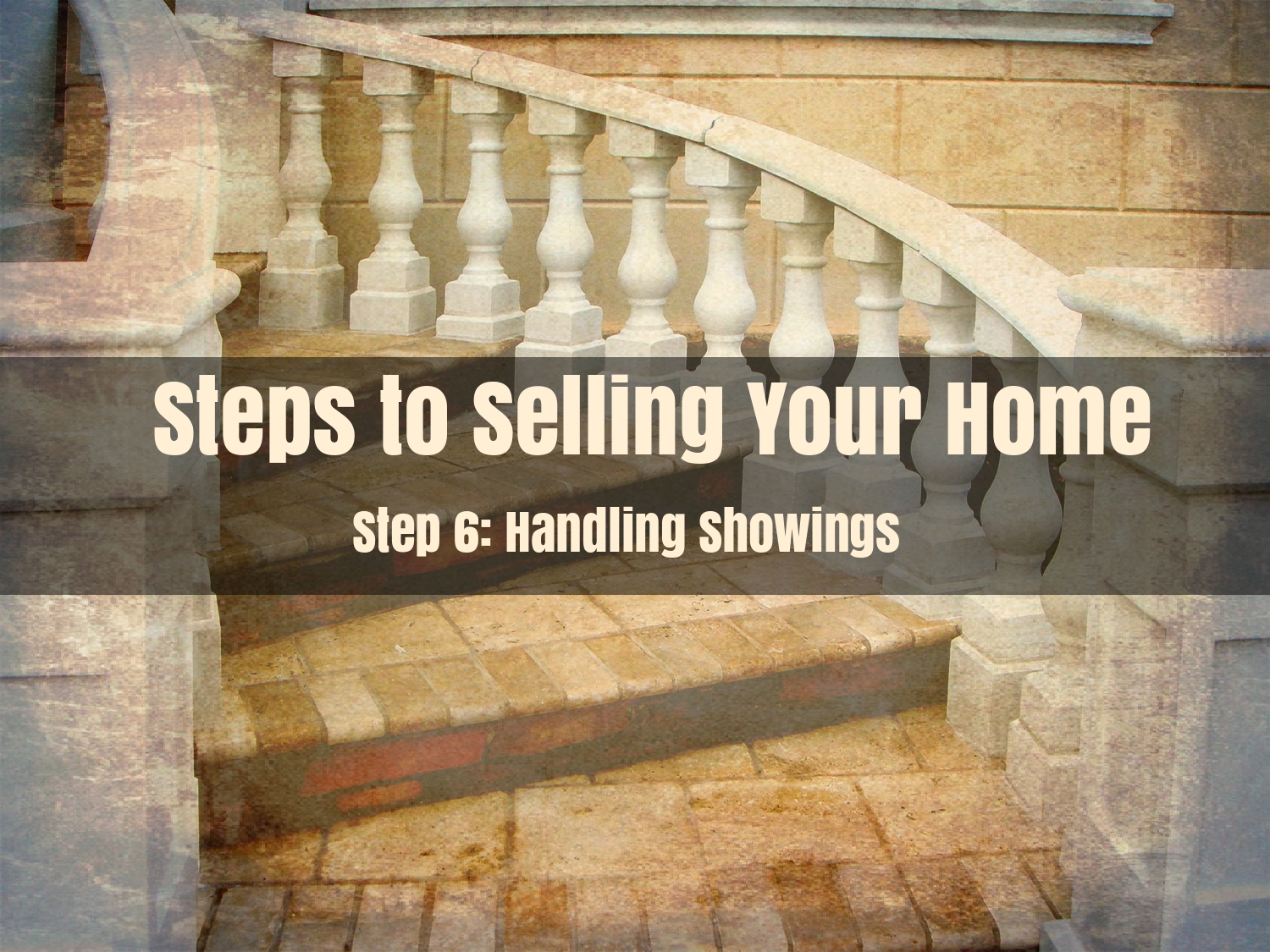 The Process......
If you priced your home right according to the steps of this series, your listing agent will get calls from buyers who want to see your home. Your listing agent will call you when a buyer wants to see your home. Most of the time, this appointment will come from a "buyer's agent" who is working for the buyer. Here's what you need to do.......


Guidelines for Showing Your Home
So, you've decided to sell, put your home on the market, and now what........? If you priced your home right you will start getting calls from your listing agent for people who want to see your home.. Here are some things to consider for showing your home:
Be flexible
Not everyone's schedule is the same, so do your best to accommodate when a buyer wants to see your home. Yes, it's unreasonable when you get a call saying, "I'm in your driveway, can we come in?". However, just remember that you never know when the perfect buyer will come around. They might be visiting from out of town and have very little time to look at properties. It may be an inconvenience so do the best you can.
You Can't Get a Second Chance at a First Impression
Remember the goal - sell your home! The first impression is the most important aspect to selling. Buyers are looking at dozens of listings online that match their criteria and will judge what they want to see in person based on pictures and the listing description. Make it shine!
Don't Be Home
Put yourself in the buyers' shoes. They will feel most uncomfortable if you're hanging around. How odd would you feel to open up closets if the seller is right over your shoulder? Walk away to give the buyer their space.
Be Prepared
When your agent calls to set up an appointment, make sure that your home is perfect. One of the worst experiences that I had when showing a home was when I got confirmation to show, then had to step over several people who were passsed out in the living room (with my clients). Can you say uncomfortable?
Clean
From the time that you first list your home for sale, the house needs to be clean 100% of the time. You want your home to be at it's finest and look its best! Clean and put away all dishes from dinner, wash and fold clothes, etc. You know what to do. Give the buyer less to think about when looking at your home.
Do Something with the Pets
As a buyer's agent, one of my pet peeves is not knowing that there is a dog around. The focus should be on the house, not the cute cat in the corner of the room or Cujo who is coming at your throat. Yes, I've experienced this.
Lighting
Most buyers like clean, airy, and bright. Make a great first impression by having all the lights on (a responsible buyer's agent will turn them off when leaving the room).
Smells
We've all heard the phrase, "nose blind". Just know that if you have pets and cook with curry every day, you need to light up a Yankee Candle. Smell is the first sense that comes into play when walking through the front door. Appeal to the masses.
Distractions
Buyers are there to look at a potential home that they are considering to spend hundreds of thousands of dollars on. They are not there to look at your stuff. Don't take their focus off the goal. I showed a great home once that had a separate building (went witht the sale of course) that contained isles of adult products. Needless to say, this was a major distraction.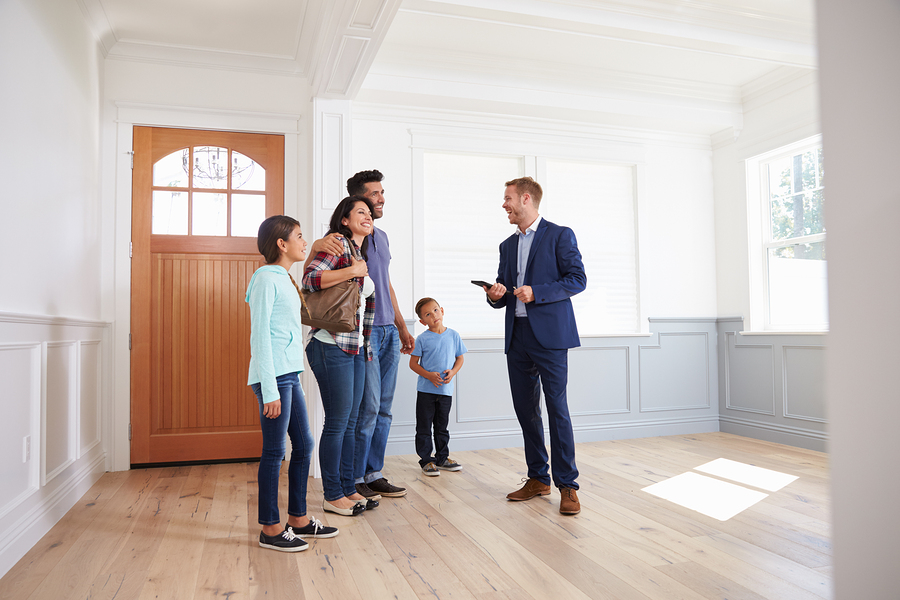 Dos and Don'ts for Showings
Dos
Make your home shine
Open the shades
Turn on the lights
Empy trash cans
Have a list of highlighted features on the counter (Your Realtor should provide this)
Remove yourself, kids, and pets
Give buyers their space
Light a candle
Play some background music
Provide a copy of costs for electricity and water
Put away all personal affects like jewelry, medications, etc.
Don'ts
Be home
Get chummy with the buyer if you meet them. This could effect negotiations.
Cook anything that could be offensive. If you know you're having a showing later in the day, it's probably not a good time to cook cabbage and ham.
Over "smellify" the home. Find a balance.
Pressure the buyer. Yes, they may stay in your home longer than what you want but resist the urge to kick them out.
Forget about the yard. Seller's focus so much on the inside that they may forget about curb appeal.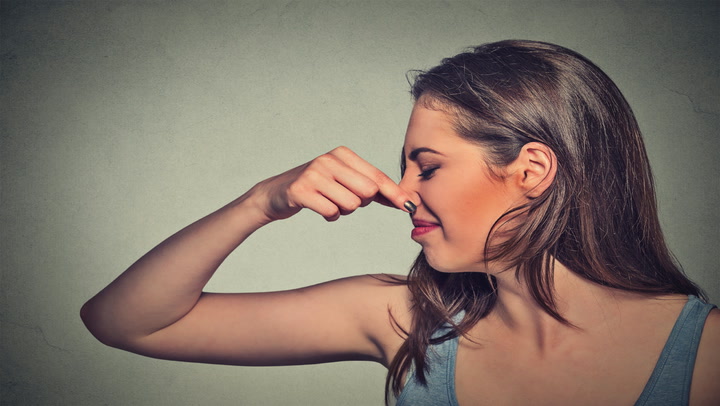 We all want the same thing....We want to find a buyer who likes your home enough to buy it. However, buyers can be turned off from some of the smallest things. I hope you found a few things in this article to help your home showings go more smooth to sell your home.
Other Great Articles for Handling Showings:
Pros and Cons of Deferred Showings - Bill Gassett
10 Tips for Preparing Your Home for Showings - Kyle Hiscock
Pros and Cons of Using a Lockbox - Sharon Paxson
What Can I Do While My House is Being Shown to a Buyer? - Karen Highland
My Home Listing Expired, Now What? - Paul Sian (relates to home showings)
About the author: The above Real Estate information on Step 6 - Handling Showings was provided by Jeff Nelson of IXL Real Estate – Eastern Shore. Jeff can be reached via email at jeff@livegulfshoreslocal.com or by phone at 251-654-2523. Jeff has helped people move in and out of properties for nearly 13 years.
Thinking about selling your home? I have a passion for Real Estate and would love to share my marketing expertise!
I service Real Estate sales in Baldwin County including the cities of Spanish Fort, Daphne, Fairhope, Foley, Gulf Shores, and Orange Beach.
Step 2 - Prepare Your Home to Sell
Step 5 - Marketing Your Home to Sell
Step 7 - Negotiating Offers on Your Home
Step 8 - Contract to Closing for Sellers