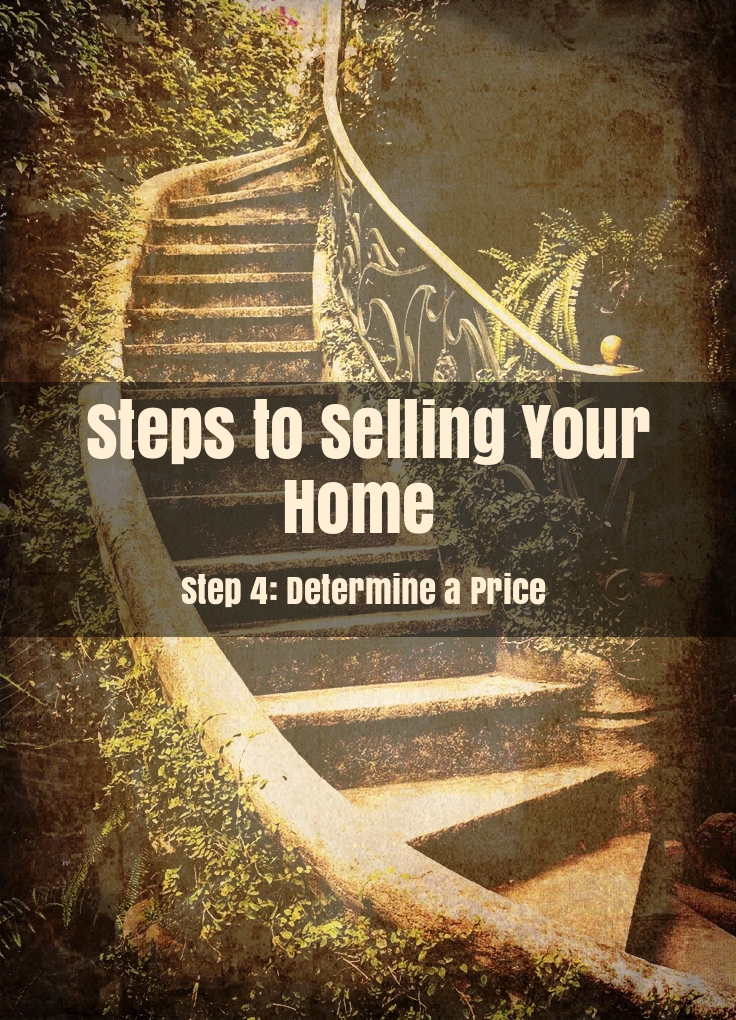 Wouldn't it be nice if we could all just buy low and sell high so everyone could be happy? Well, I would love to eat nachos everyday and not gain any weight too! The fact is there is a science to properly pricing your home to sell and it has to be just right. Have you ever noticed a house in your neighborhood that seemed to be on the market forever? In a market where there are plenty of buyers, there is always a reason why a home isn't selling. It may smell like goats, the decor might be hideous, or it may just be overpriced.
In my opinion, the number one factor that effects the sale of a property (good or bad) is price. You've gone over your real estate priorities, staged your home, and have chosen a Realtor to work with. Now it's time for your Realtor to go to work.
Determining Your List Price
Your house is not worth what you think it's worth or what your neighbors think it's worth. The value of your home and what you list it for has everything to do with one thing - what a buyer is willing to pay for it.
Market Conditions
Real estate is hyper-local. In order to determine a price for your home to sell, your Realtor will need to examine not just properties in your neighborhood but also the overall market conditions in the area.
Are prices rising or falling?
How many months supply of inventory are there?
Is it a buyer's market or seller's market?
Have you ever noticed that home prices are different from one town to another for basically the same house? For example, by looking at the Baldwin County Monthly Real Estate Report you'll see that 2,400 square foot homes in Fairhope are selling for $145 per foot while similar homes in Daphne (next door) are selling for $115 per foot. Plus, it can get even more hyper-local. You could find home prices drastically different in one neighborhood than those of a community on the other side of the highway. Just analyzing numbers, which I'll cover next, is just part of the equation. In order to determine the correct price of your home, you need to look at the entire picture.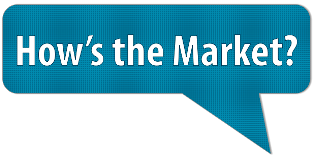 Comparative Market Analysis (CMA)
A CMA is an in-depth study of the homes that have recently sold in the area surrounding the subject property. Depending on who you're working with, you may see various versions of a CMA. Some agents may present a fancy 50 page booklet and others will have a couple of loose pages of market data for you to see. In either case, an effective CMA should include the following elements:
Homes that Have Sold
The most important data in the CMA is the information you get from homes that have sold. We call these comparables (or comps). It goes a little deeper though because these comps have to be similar to your house, recently sold, and close in proximity. Because of this criteria, finding comps can get a little tricky. If you live in a densely populated neighborhood like Timbercreek for instance, finding comps is usually easy. If your home is located in a rural area, they may be harder to come by.
Homes in Pending Status
These properties have gone under contract but haven't yet closed. This is really good information to look at because you can see how the market is moving in your area. You won't know the eventual sales price though until the home closes but you can gather information from it. Let's look at an example of a pending sale of a home that is similar to yours. If the home that is pending was originally priced at $250,000 and you want to price your home at $255,000, you may be pricing too high, especially if buyers are able to purchase under list price (buyer's market). In our example, this home could actually close at $245,000 putting you $10,000 over a very viable comp.
Homes That Have Been Withdrawn or Expired
Because these properties didn't close you can't use them as comps but they do provide information. Why didn't they go under contract and close? Here are the reasons why....
Priced too high

- The number one reason why homes don't sell.

The seller fires their agent

- A seller should fire someone who is not doing their job to get the home sold.

Long days on the market

- Buyers do their homework and notice how long a property has been on the market. This gives the listing a stigma that something is wrong with it. Sometimes agents will withdrawal and re-list a home to give it fresh number of "days on the market".

Buyer and seller couldn't agree on repairs

. Every now and then a contract will die if the seller doesn't agree to make the repairs from the results of a home inspection. This could change the sellers mind about selling their home until needed repairs can be made.
As mentioned, most of the time listings expire because the home was priced too high. You can look at all of the properties that expired in your area recently to see how their prices compare to what you want to list at.
Active Listings
The other homes for sale in your neighborhood are your competitors. By looking at what's currently on the market you'll get an idea of how things will go with your home (with all things being equal). If for instance you want to price your home at $300,000 and there are 2 other homes in your neighborhood priced the same (and not selling), why would a buyer choose yours? Do you have an inground pool and the others don't? Is your lot bigger? If similar homes are priced the same and not going under contract, you should expect the same results if yours is priced like theirs.
Evaluating Comps
Comparables - the very name says it all. You can't compare a 3,000 square foot contempary style home to an 1,800 square foot ranch built in the 90's. Here's what we use in order to properly examine a property to use as a comp:
Square Feet - Homes should be within a few hundred square feet of each other, plus or minus. It's easy to come up with a price per foot then adjust for the difference but a good comp will be close in size to the subject property.
Sold Recently - To use data from a year ago doesn't make sense because this doesn't show you the pulse of the market now. It's best to use properties that have most recently sold up to about 3 months.
Close by - As mentioned earlier, home prices could be drastically different from one area to another. The best comparables to use are those that are the absolute closest to the subject property.
Similar upgrades - If your home has custom woodwork and high-end flooring and the others don't then their will have to be an adjustment on price. Otherwise, perfect comparable homes are very similar when it comes to condition and upgrades.
Similar age - Determining a price based on the age of a home has to do with two factors. First, homes break down over time and more repairs are needed the older the house gets. Also, construction has evolved over the years bringing more value to properties. Because of these reasons, you can't use comps that are too far apart in age from the subject property.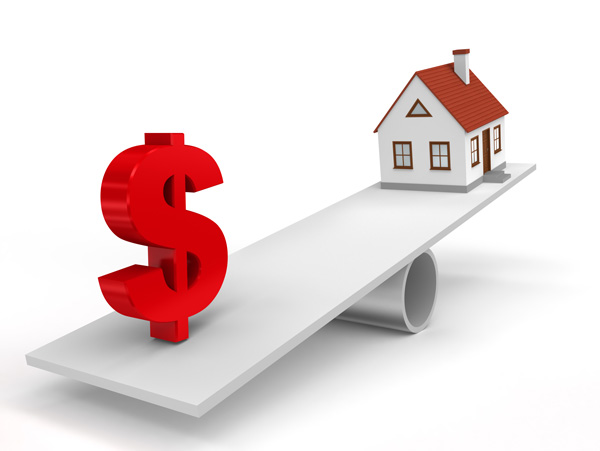 In my opinion, determining the best price is the most important step in this 9 Step Series to Selling Your Home. If you already own a property anywhere in Baldwin County and want to sell, please get in touch with me. I'll use all of these techniques to properly price your home to sell to get you the most amount of money, in the shortest amount of time.
Here are Some Other Great Articles on Determining a Price:
Home Seller Question: How to Determine List Price? - Karen Highland
Price Your Home So You Don't Leave Cash on the Table - Ellen Pitts
"Come on Down" to Price Your Home Like the Price is Right Show - Lynn Pineda
Factors to Consider When Pricing a Home for Sale - Bill Gassett
About the author: The above Real Estate information on Step 4 - Determine a Price to Sell was provided by Jeff Nelson of IXL Real Estate – Eastern Shore. Jeff can be reached via email at jeff@livegulfshoreslocal.com or by phone at 251-654-2523. Jeff has helped people move in and out of properties for nearly 13 years.
Thinking about selling your home? I have a passion for Real Estate and would love to share my marketing expertise!
I service Real Estate sales in Baldwin County including the cities of Spanish Fort, Daphne, Fairhope, Foley, Gulf Shores, and Orange Beach.
Step 2 - Prepare Your Home to Sell
Step 5 - Marketing Your Home to Sell
Step 7 - Negotiating Offers on Your Home
Step 8 - Contract to Closing for Sellers