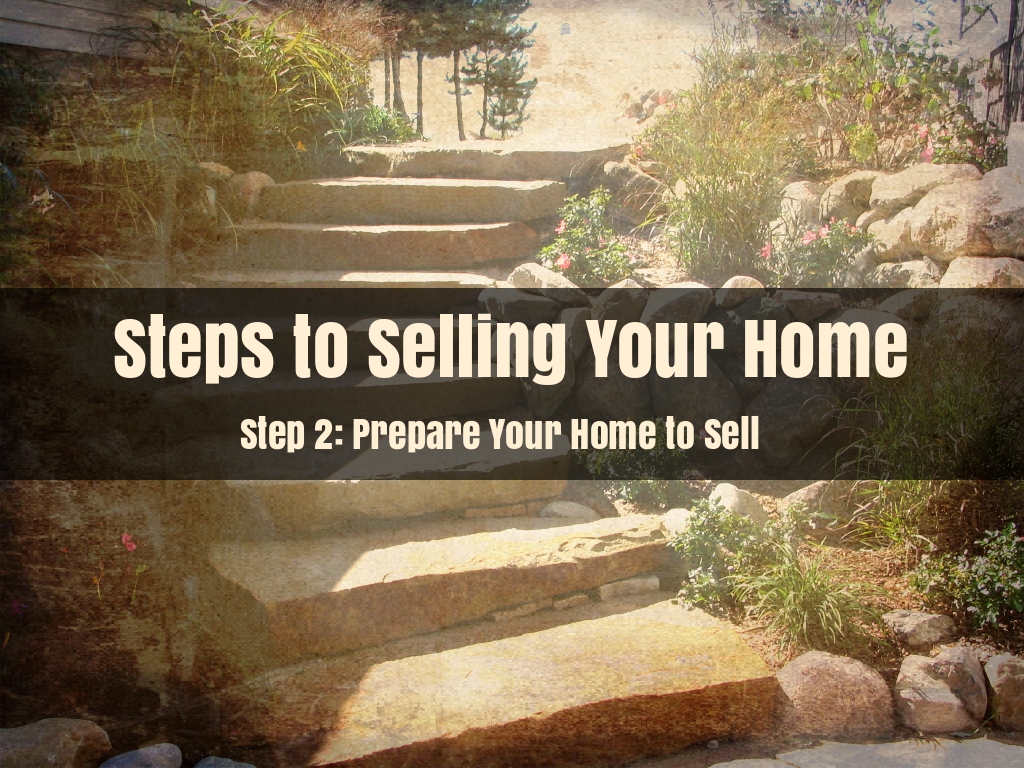 So you've made the decision to sell and now you're ready to put a sign in the yard. Wait, not yet! Put yourself in the best position to be successful by properly preparing your home. There is an art to selling, which is one of the reasons why some homes sell and some don't. In this article, we'll discuss the art of creating a living space that will be visually appealing to most of the people who walk through the front door. The more positive experience that you give a potential buyer, the quicker you'll find someone who is willing to pay for it. Let's take a look.....
Declutter to Sell
I realize that the word clutter sounds a little negative because we all have our own tastes and clutter to one person may not fall into the same category for others. So, let's think of it like this - you are merely "pruning" your home to sell.
Whatever you call it, decluttering is a necessity when preparing your home to sell. When potential buyers enter your home you want them to center all of their attention on what they may end up paying for - the house. They won't be buying your pristine collection of Alabama football hats that you have magnificently displayed in your office. Plus, they may be Auburn fans so you're already starting out on the wrong foot.
I've always said that when you get ready to sell, it's a great time to have a yard sell (or 2 or 3). Afterwards you can make a generous contribution to the local thrift store. Hey, we've all been there - myself included. At the time, it felt right to buy that espresso machine off of QVC that you now never use. The whole idea of decluttering is to remove items that you never or rarely use from your house. This will only make your home appear larger and more organized.
Items to put away, pack up, or sell
Stack of magazines
Your collection of cookbooks (I had this issue)
Small appliances on your kitchen counters
Knick-knacks and collectibles
Items related to a hobby of yours
Family photos
Awards, certifications, and trophies
Excess furniture
Pill bottles
Food items in the pantry, refrigerator, and freezer
Make-up
Jewelry
Rarely used toiletries
Excess pots and pans
Used towels
Kids toys
Pet toys
Dirty clothes (you'd be surprised)
Excess plants
Artwork that can be distracting to buyers
Thoughts on Closets, the Garage, and the Outside
Storage space is increasingly important to home buyers so decluttering can't stop with the kitchen, bedrooms, and the living room. Buyers will open up your closets and it's encouraged. Put an extra effort into packing up out of season clothes and anything else that is unnecessarily taking up space in your closets. This goes for your cabinets as well. The cabinets go with the house and people will look.
For many homes, the garage is not used for parking (imagine that) and is oftentimes the most cluttered space in the house. This is the time to pack or sell excess tools, bikes, storage containers, etc....You may need to think about renting a storage unit which is a great idea in preparing to sell.
The buyer's first impression of your home will set the tone for the rest of the tour, so having an attractive curb appeal is crucial. Declutter the outside by clearing out toys, cleaning up the flower beds, and "pruning" the shrubs. Every positive thing that you do to organize and minimize will play a vital role in finding a buyer for your home.
Benefits of Decluttering
The beauty of decluttering is this. You are maximizing the potential of your home to buyers by minimizing what's in your home. You are literally creating more space.
You'll also benefit from being more prepared when you get an offer. Think about it. The goal is to sell your house and you're going to have to pack up everything anyway. Doing it beforehand puts less stress on you than if you wait until the last 30 days of living in the house.
You're slowly detaching yourself emotionally for the move. You may have lived in your home for many years and have created a ton of memories. The earlier you start the process, the better for your psyche will be when it's time to hand the keys over.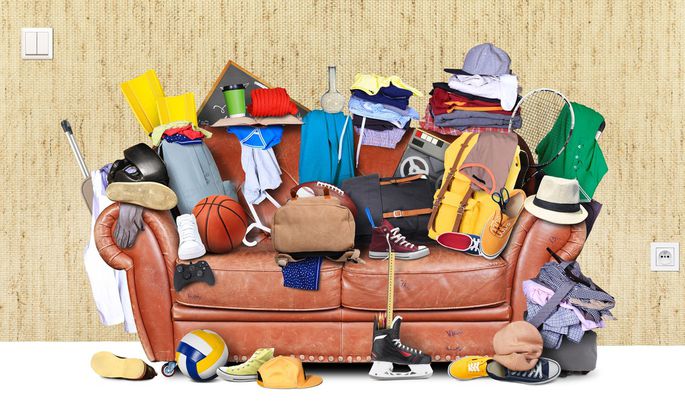 Deep Clean to Sell
Once you've decluttered, you now have the opportunity to address areas of your home that you may haven't seen in years. Who doesn't love a clean house? When preparing your home to sell, you'll want to put yourself in the best position to attract a buyer and getting your family involved in a deep cleaning will do just that. This will be a major event because you'll want to be as thorough as possible with a concentration on the kitchen and baths. Think of it as if you were detailing a car. We all know how to clean but here's a good checklist of areas to focus on:
Kitchen
Refrigerator and Freezer

- This should be a little easier since you've already decluttered. Make sure to pull out everything and wipe down all shelves, racks, and drawers.

Stove

- There are products on the market like Easy Off that will make quick work of baked on grease inside your stove. With a little elbow grease, your stove should look brand new when your'e done.

Dishwasher

- Run a wash through without dishes and make sure to clean the gasket around the door.

Sink/drain

- Make it sparkle.

Backsplash and countertops

- Clean and re-caulk if needed.

Walls and ceiling

- Grease can get everywhere. Get rid of all the evidence.

Floors

- Sweep and mop.

Wipe down baseboards and doors

Cabinets

- Now that you have more space in your cabinets it will be easier to wipe the inside of your cabinets and drawers.
Bathrooms
Toilet

- Clean inside, outside, and all around.

Medicine cabinets/mirrors

Bath/Shower

- No one wants to see dirty soap film and buyers will notice.

Sink and bath drains

- Make sure that water drains easily and use Draino if needed. If the buyer doesn't check, the home inspector will.

Cabinets and drawers

- Wipe everything down and orgainize what necessities you have left.
In General
Clean all of your windows inside and out.
Vacuum and shampoo the carpets if needed.
Dust all ceiling fans
Wipe down all light switch plates and electrical outlets
Be objective. Walk through and think like a buyer. If it looks like it needs to be wiped down, dusted, de-cobwebbed, or cleaned do it.
Here's a more detailed Home Seller's Check List. Just like decluttering, everything you do to make your home shine, the easier and quicker you will find a buyer.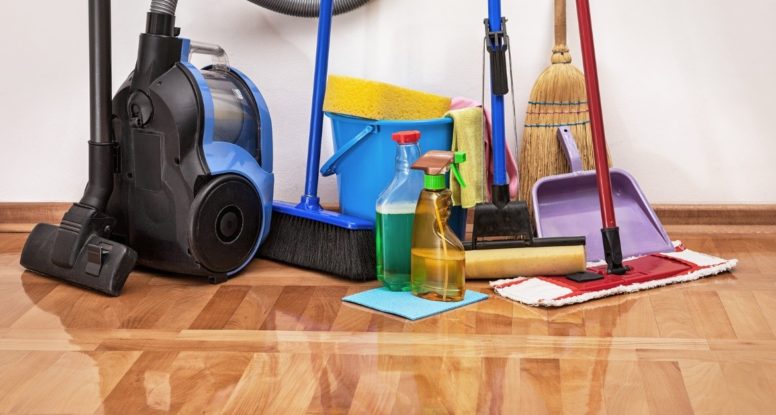 Stage to Sell
So what is staging? Staging is the act of removing, reorganizing, or in some cases adding items in your house to make it more appealing and organized to home buyers. You are literally staging your home to make it appear larger and more functional. You're looking to create an area that looks open, airy, and inviting to all that enter. There are many books and articles on the subject so I'm just going to hit on some key points.
Avoid Overcrowding
You want a space that has balance. Remove furniture, plants, decor, etc. to accentuate how roomy a space is, however, you don't want the space to look void either. Buyers like to see an ease of flow in a room. They also like to see furniture in a room because it helps them visualize how their furniture would look. Strike a balance.
Depersonalize
Depersonalizing is crucial because the buyer wants to see themselves living in the home - not you. This is why you should pack away everything that says "you" in it. Remove family photos, cups with your name on it, and taste sensitive items. Take down awards, certifications, and ribbons. I know these are all sentimental items but you can always put them back up in your new home. Plus, by doing this, you'll be moving into your new home much faster.
Choose a Calming Color Palette
Again, everone has their own tastes and I'm not here to judge if you prefer dark green walls. When preparing your home to sell, you want to appeal to the masses. Well, the masses probably won't like dark green walls so go with a more neutral color instead. In doing so, you'll create an inviting atmosphere and the buyer won't automatically think that they will have to paint everything.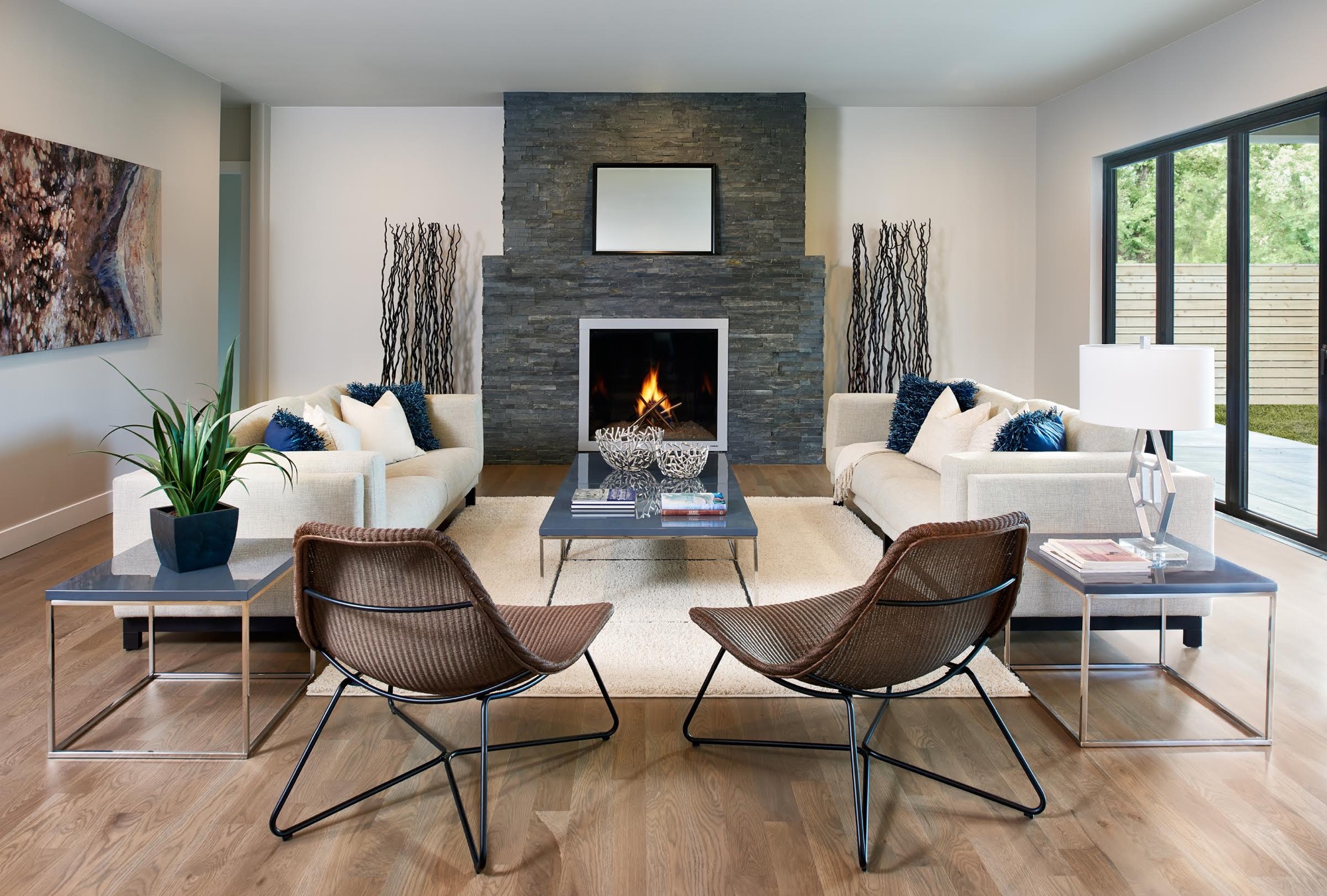 Repair Your Home to Sell
Homes break down over time but sellers can offset much of what the buyer's home inspector may find by taking care of any needed repairs first. Yes, there are many simple repairs that you can make on a Saturday afternoon that will be one less red flag a buyer will have when touring your property.
Do-It-Yourself Projects
Depending on your skill level of course, most of the tasks below can be completed by the average person.
Repair cracks and nail holes in walls then repaint
Fix leaky faucets
Replace a toilet or toilet seat
Clean out old caulking and apply new around woodwork
Recaulk around sinks, tubs, and countertops
Replace a faulty light fixture
Replace damaged window screens
Repair missing or damaged grout
Should You Get a Pre-Listing Home Inspection?
What is this? A pre-listing home inspection is performed anytime before you list your home. Simple enough....The buyer will get an inspection for themselves but I think that having a pre-listing home inspection completed ahead of time will help you "dodge a bullet" later plus alleviate any surprises. This will give you time and opportunity to fix any problem areas that you may not even knew existed. Chances are you will have to make these repairs now or later so you might as well do it now. Having less for a buyer to worry about will put an offer in your hands much quicker.
Always remember that there's more to selling a home than putting a sign in the yard. You will have to plan and prepare first. Doing the things in this article will definitely separate your listing from others who neglected them.
Other Great Resources on Preparing Your Home to Sell:
40+ Home Staging Tips to Get Your Home Sold Quick - Luke Skar
Home Staging | Home Preparation - Bill Gassett
Your Property Presentation Checklist - Anita Clark
Preparing Your Home to Sell - Paul Sian
About the author: The above Real Estate information on Step 2 - Prepare Your Home to Sell was provided by Jeff Nelson of eXp Realty Southern Branch. Jeff can be reached via email at jeff@livegulfshoreslocal.com or by phone at 251-654-2523. Jeff has helped people move in and out of properties for nearly 13 years.
Thinking about selling your home? I have a passion for Real Estate and would love to share my marketing expertise!
I service Real Estate sales in Baldwin County including the cities of Spanish Fort, Daphne, Fairhope, Foley, Gulf Shores, and Orange Beach.
Step 2 - Prepare Your Home to Sell
Step 5 - Marketing Your Home to Sell
Step 7 - Negotiating Offers on Your Home
Step 8 - Contract to Closing for Sellers