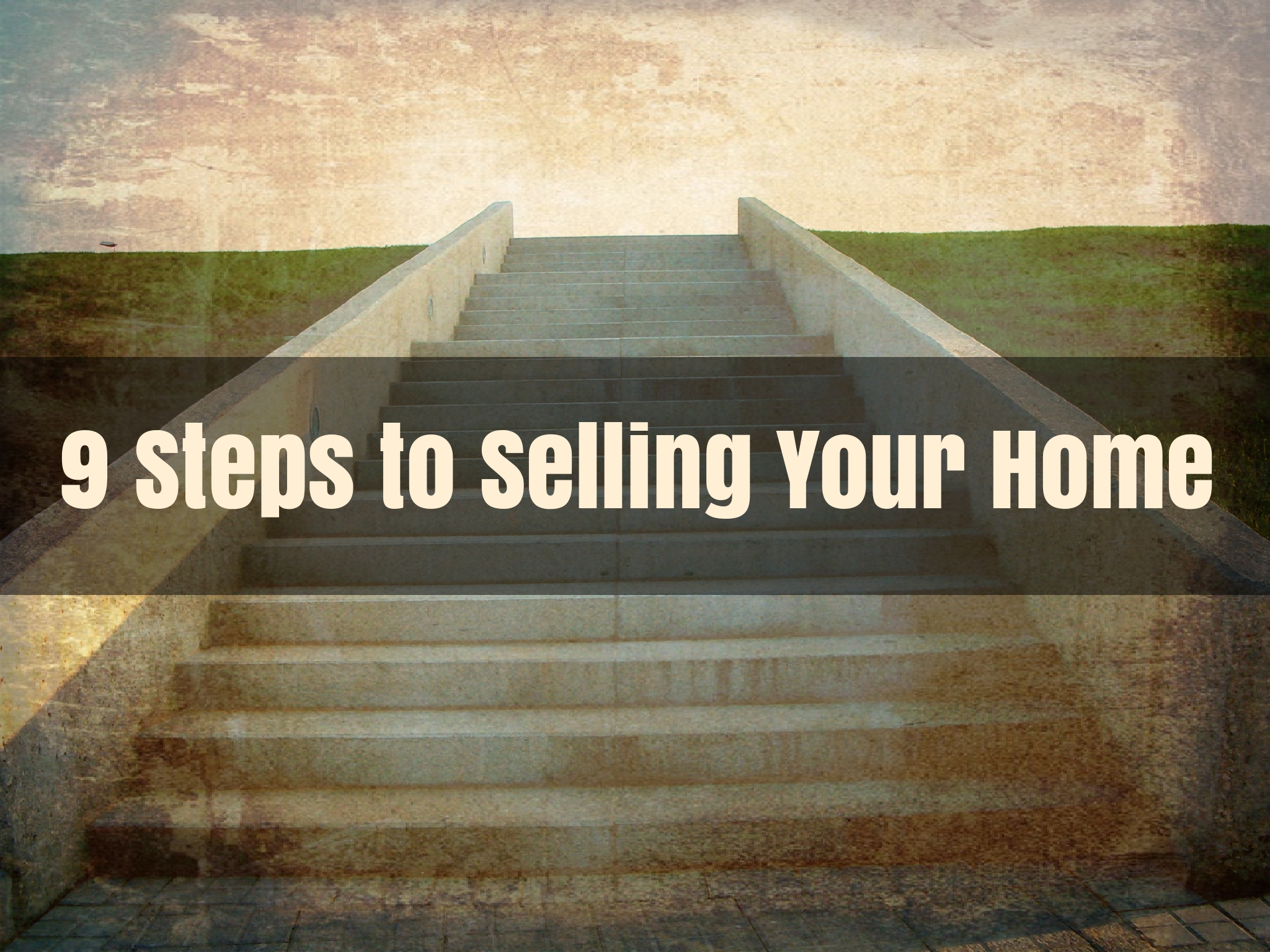 Welcome to the series, 9 Steps to Selling Your Home! As you'll see in this series, there is a science and an art to selling a home effectively. What do I mean by effectively? Some sellers leave money on the table at closing. Some sellers have homes that are on the market way too long. Here you'll find ways to make the most amount of money possible in the shortest amount of time with the sale of your home.
Step 1 - Deciding to Sell Your Home
Are you trying to decide if you should sell your home or not? Well, there are actually 2 categories of sellers: those who have to sell and those who would like to sell. For those of you who have to sell no matter what, the decision has already been made for you. You may be going through a divorce, your company just relocated you............Continue Reading
Step 2 - Prepare Your Home to Sell
So you've made the decision to sell and now you're ready to put a sign in the yard. Wait, not yet! Put yourself in the best position to be successful by properly preparing your home. There is an art to selling, which is one of the reasons why some homes sell and some don't...........Continue Reading
Step 3 - Hire a Realtor
So you've made the decision to sell and your home has been thoroughly prepared to go on the market. Now what? This is the time (of course) to find yourself a great Realtor to work with. You may be even asking yourself, "Do I have to use a Realtor to sell my home?"...........Continue Reading
Step 4 - Determine a Price to Sell
Wouldn't it be nice if we could all just buy low and sell high so everyone could be happy? Well, I would love to eat nachos everyday and not gain any weight too! The fact is there is a science to properly pricing your home to sell and it has to be just right..........Continue Reading
Step 5 - Marketing Your Home
Effective marketing is in play when your home's listing is exposed to the most amount of people possible. The more people that see your listing, the larger the buyer pool is, right? The more buyers that become interested in your property, the greater the chance of getting an acceptable offer on your home...........Continue Reading
Step 6 - Handling Showings
If you priced your home right according to the steps of this series, your listing agent will get calls from buyers who want to see your home. Your listing agent will call you when a buyer wants to see your home. Most of the time, this appointment..........Continue Reading
Step 7 - Negotiating Offers on Your Home
This is where you wanted to be! You spent a lot of time and effort in preparing your home and working with your Realtor to price it right. Your listing has been out there for a few days and lo and behold, you have an offer. Now that you have a willing and able buyer, use these tips to carry it through to closing….......Continue Reading
Step 8 - Contract to Closing for Sellers
You've gone through all of the steps to selling your home and now you've reached the most important phase of the process – working with your new buyer from contract to closing.
There are many details and deadlines that are a factor in this period. Let's take a look at some of the most common elements that will come into play during a ……Continue Reading
Step 9 - Close on Your Home
Congratulations, you made it to the big day! All of the hard work that you've put in (emotionally, mentally, and physically) has paid off. You properly prepared your home, hired a top notch Realtor, priced it right, negotiated an offer, and now you are about to sit down at the closing table..........Continue Reading
Please contact me if you'll be selling your home in the near future. I'd love to show you what I can for you in order to put a Sold sign in your front yard.
Jeff Nelson
eXp Realty Southern Branch
251-654-2523
jeff@livegulfshoreslocal.com