Baldwin County New Construction

New Construction Homes
Baldwin County is exploding with new construction. For a few years now we have seen the demand continue to increase and there are no signs of it stopping. If you've been thinking about buying a brand new home or building one, here is your resource! Much like building a home, this resource will increase in size over time and hopefully bring you much value in the future.
Baldwin County includes the cities of Spanish Fort, Daphne, Fairhope, Foley, Gulf Shores, and Orange Beach.
Here's what you can expect to find below:
The Ultimate Guide to New Construction in Baldwin County
Featured Neighborhoods with new construction
Featured builders and contractors
Links to brand new homes that are currently on the market
Contact information for most builders in Baldwin County
Various links to articles pertaining to buying a brand new home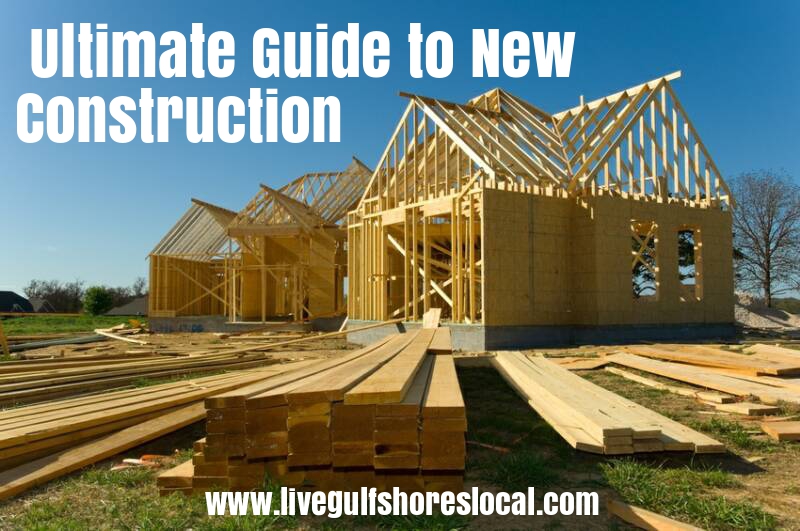 The Ultimate Guide to New Construction in Baldwin County
Here's an extensive article covering just about every aspect of buying or building new construction in Baldwin. Here's what you'll see:
How to choose the right builder for you
Important phone numbers you may need
Information for the most notable builders in Baldwin
Baldwin neighborhoods with new construction
What's involved in a new construction contract?
New home orientation
Should you work with a buyer's agent when buying new construction?
This is a large resource that will continue to grow. Click here to get your guide.

Builders and Contractors
I've compiled a list of just about everyone who is either a home builder or contractor in Baldwin County. This list will also grow. I'm slowly working on getting their websites for those who have one but you'll find a phone number for all of them. If you are a builder and you don't see yourself on the list, please contact me and I'll be happy to add you. Click here to see Baldwin County Builders and Contractors.

New Construction for Sale
By clicking on each of the cities below, you'll be taken to all of the listings for new construction for that city. These properties are all for sale. My contact information will be on each listing if you need more details or would like to visit any of the properties in person.
These listings contain single family homes that are for sale only. If you're interested in any brand new condo communities that are being constructed, contact me and I'll send you what's available.

Featured Neighborhoods with New Construction
The very active real estate blog that you'll find in the top menu bar of every page on this site will cover up and coming neighborhoods featuring new construction homes. You'll also find those neighborhoods featured in this section. This section will more than likely grow on a weekly basis. Please check back often.
Stonebridge - This great neighborhood was established only a few years ago but has grown into one of the most attractive in Spanish Fort. New construction homes by Truland and DR Horton are priced at around $121 per square foot.
Fairhope Falls - Brand new subdivision in the central eastern section of Fairhope. New construction by DR Horton with an excellent price point - $92 to $126 per square foot. Check it out!

Featured Home Builders and Contractors
In addition to the list of builders and contractors above, you'll find articles here that highlight individuals who are doing a fantastic job at literally building up our community. This will take some time but I think it will bring a lot of value to home buyers. Please check back.
DR Horton Neigborhoods in Baldwin County - Discover the many different projects in our area where you can find DR Horton new construction homes.
Truland Home Communities in Baldwin County - Check this link out to find out a little more about Truland Homes and find all of the communities where they are building.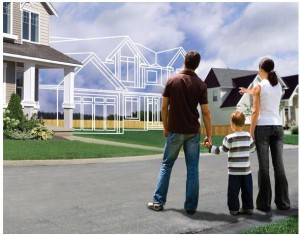 Various Articles Pertaining to Buying a Brand New Home
I've written a number of articles for home buyers that can be found here but this section will lean toward buyers for new construction. You'll also find great articles from other industry leaders that will bring value to your home buying experience. This will eventually be a large section, covering a lot of bases in new construction.
-- Home Styles of Baldwin County - There are so many home styles in our area but some are more popular than others. Here's a description of all the styles that pertain to our county.
-- Questions to Ask When Buying New Construction - As you can imagine, there is a tremendous amount involved with new construction but one of the first steps is to find a builder. This article covers just about every question you should ask your builder.
-- Why Are Buyers Preferring New Homes Versus Pre-Owned – There is an influx of home buyers who are moving towards buying new construction versus pre-owned. There are some obvious factors but you'll also find some reasons that you may haven't thought of before.

-- Why Use a Buyer's Agent When Purchasing a Home – This is a very important topic because it relates to the well-being of the buyer while buying a home. Sellers pay for the right for you to use a buyer's agent to look out for your best interests. Here are all the reasons why?
-- Tips For Buying a New Construction Home -- There's a influx of buyers entering into the new construction buyers market. Here are 21 tips that you can use today when choosing a builder and finding your next new home.
-- Energy Efficient Upgrades for Your Home – More people are becoming aware of energy efficiency nowadays. Here is a list of upgrades that can save you energy costs now and later.
As a Realtor for 13 years, I can help you get the best possible price for your new construction home. You'll also get assistance with negotiating upgrades, working through the paperwork, communicating with the builder, and dealing with your bank and title company.
It's important to note that most builders have their own agent (the listing agent). While this person will answer your questions they don't work for you. The builder is their client. You need to have someone who is always looking out for your best interests. If you have any questions or concerns about purchasing a new construction home, please contact me at:
Jeff Nelson
IXL Real Estate – Eastern Shore
251-654-2523
jeff@livegulfshoreslocal.com