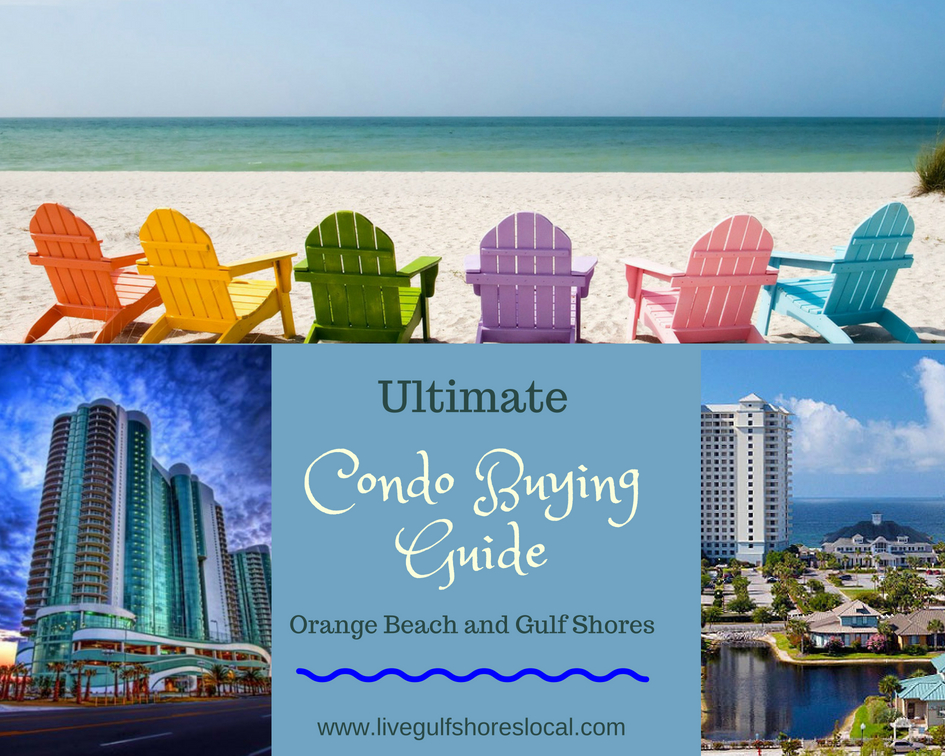 Well, there's a reason for this article. The condo real estate market in Gulf Shores and Orange Beach is huge and ever-growing, mainly due to the massive tourism business that lower Alabama attracts. Over 6 million people visit our beautiful beaches every year and spend over $3 billion dollars before they leave. Most of them don't travel back home the same day but stay for at least 7 days, needing somewhere to stay, of course.
Everything has to with demand and whether you are an investor, "second-home" owner, or full-time resident, condo ownership in our area has been attractive to buyers for many years. This article has been written to act as a resource for buying a condo, specifically in our area. I've named it the Ultimate Guide because I'm putting in everything that I can possibly think of in order to provide you with the most information to help you in your decision process.
Here's What You Will Find Below:
The Difference Between a Condo and a Single-Family Home
Reasons to Buy a Condo
Steps to Take When Buying an Orange Beach or Gulf Shores Condo
Questions to Ask When Buying a Condo
Things to Consider
Your Condo Search
The Difference Between a Condo and a Single-Family Home
Both of these forms of real estate are owned, but the question is – What exactly do you own? As everyone knows, the owner of a single-family home has legal ownership of the entire house and the land that it sits on up to the boundary markers. That is, hopefully, my only Captain Obvious moment for the rest of this article.
The sketchy part for a lot of people comes with the ownership of a condo. Who owns What? Although much different from a single-family home, condo ownership is fairly simple. The resident basically owns the air space between the walls of their unit including the fixtures and personal property. Everything else that lies on the grounds of the complex is collectively owned by all of the owners in the complex. That goes for all buildings, green spaces, tennis courts, and all common areas. So, for instance, if you were walking your dog in the grass behind another building in the same complex, you have every right to, because you jointly own that grassy area.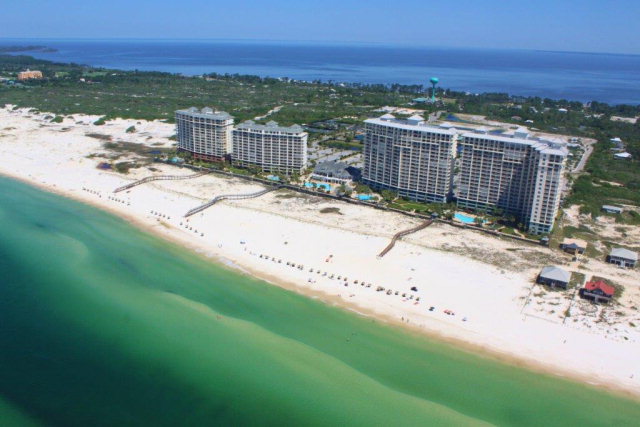 Reasons to Buy a Condo
No Yard Work or Upkeep
To many homeowners, not having a yard to mow is reason enough to buy a condo. I walked into my backyard just this morning and sighed "heavily" when I saw all of the weeds that I needed to pull from the flower beds. Ugh! From the definition at the beginning of this article, you see that with condo ownership, you own the airspace inside the unit or another way to put it is from paint to paint.
The building itself and all of the common areas which include the pool, tennis courts, clubhouse, marina, walkways, and green spaces are all owned jointly by the community's residents.
Imagine never having to start a lawn mower again or rake leaves. Because maintenance of the common areas is paid for with your monthly fees, no yard work is a reality.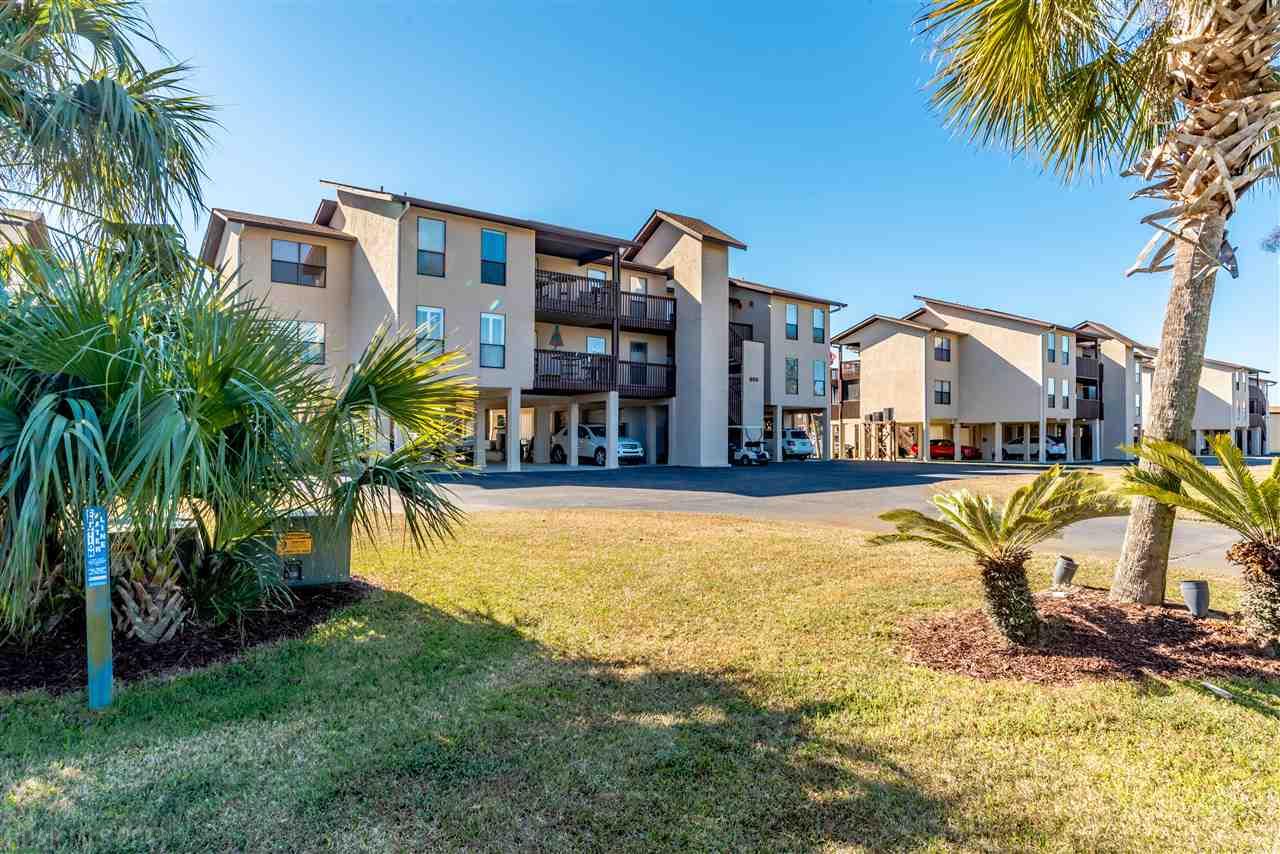 Pictured above is a very small representation of the tremendous amount of green space that Sailboat Bay offers its residents. This community has the most "green" space, palm trees, and flower beds than any other in Gulf Shores, and its residents never have to lift a finger to keep them looking great.
Sense of Community
Now some people think that the best neighbor to have is a fence, but I believe most people like the idea of living in a tight community.
I owned a Gulf Shores condo for awhile and, I must say, living in close proximity to others was nice. You see the same people at the pool, in the elevator, or on the docks, and you begin to build neighborly bonds that's worth more than just friendship. Eventually, you find yourself in a situation where people are looking out for your best interests. They notice when something strange is going on. You have an extra helping hand when you need to move a couch. You have the opportunity to help others in need, whatever it may be.
Living in a condo community is like having a new family and the neighborhood police available to you at all times. Of course, you can pick where you live, but you can't choose your neighbors, so even though you have to roll the dice on the latter, most people are just fine.
Amenity Package
Owning a condo can put you in a position that you would never find yourself in if you lived in a single-family home. Bring in the amenities! You'll read more about them later in this article, but this is definitely a reason why someone should own a condo.
I once lived in a condo community that had two pools, hot tub, fitness room, clubhouse, tennis courts, green space, marina, and a boat storage lot. What's better yet, owners don't have to maintain these amenities but just enjoy.
Security
Condo complexes may have a gated entrance, a guard, and security cameras but, at the very least, neighbors tend to look after each other within the building.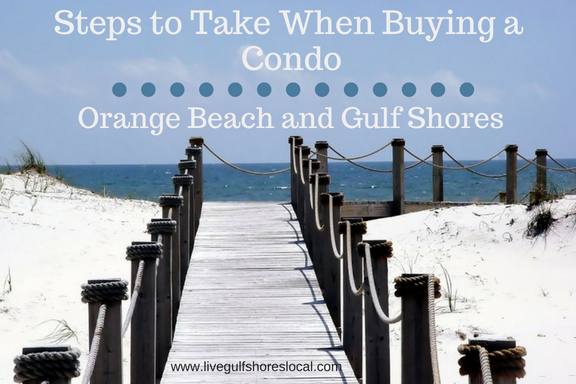 Steps to Take When Buying an Orange Beach or Gulf Shores Condo
Step 1 - Determine What You Can Afford
Yes, most of us are strapped to a budget even if it has to do with buying a fancy Gulf-front condo; however, just like with any purchase, we don't want to buy above our means.
Are you buying as a full-time resident, second home, or an investor?
Deciding what kind of buyer you are will dramatically affect how much down payment you will have to pay.
If you're an investor and want to capitalize on our massive tourism market, I can provide a rental history for just about every condo in Gulf Shores and Orange Beach that has been a rental. The bottom line is, we can work together on what you are comfortable with, then crunch the numbers.
Step 2 - Work with a Realtor
There really is no reason to not work with a Realtor when buying a condo at the beach. And, to take it a little deeper, you should work with a buyer's agent. Working with a Realtor who understands the condo market at the beach and property management will save you time, money, and frustration.
A buyer's agent is an agent who does not work for the seller (the listing agent). You will need someone who solely looks after your best interests in the transaction
Of course, I sell condos at the beach for a living, and I will work hard to get you the best price with the least amount of hassle.
Step 3 - Get Your Finances in Order
Believe it or not, about 30% of condo buyers in Orange Beach and Gulf Shores write a check for their new condo. For the rest of us, we need to get pre-approved.
If you are seriously considering a purchase, go ahead and get this task out of the way for a couple of reasons. One, you want to know exactly what you qualify for so you won't waste time looking at properties that you can't obtain. I've seen too many times when buyers fall in love with a property, only to find out that they can't buy it because they don't qualify. Secondly, you want to be ready to write an offer when you find the right property, especially in an active real estate market.
Many of our buyers at the beach live in another state, so they look at properties while they're in town on vacation. The perfect scenario is to already be pre-approved before you go on a tour of condos.
Lastly, I would strongly encourage you to work with a seasoned, local loan officer who knows our market and understands how condos work. I have a list of several professionals if you need a reference.
Step 4: Establish Your Needs and Wants
What is your goal in owning a beach condo?
In most cases, we should be able to work together to find you everything that you need, but you may have to compromise a little on everything that you want. I've always promoted going "ole school" and actually writing on a piece of paper in two columns, your needs and wants. Differentiate what you must have and what would be nice to have.
For instance, it would be nice have a 1,200 square-foot condo, but it's away from the beach and you need the most rental income that you can get. You may have to settle for a smaller unit at the beach in order to draw in more tourist rental income.
Step 5: Let's Go Condo Hunting
This is always the fun part (along with actually moving in for the first time). You've determined what you can afford, your finances are in order, you know exactly what you need, and now it's time to go shopping.
We put price and needs together, then I go to work pulling the right properties together to tour. I'll spend a lot of time researching these properties that match your criteria and set up appointments for you to have a private showing.
Since we're looking at condos, you would be amazed at how many we can see in a relatively short amount of time. I'll also provide you with copies of the listings so you can take notes for each condo.
If your purchase is going to be for investment, I'll also provide a rental history of each property if available.
Step 6: Make an Offer
From the batch of condos that we tour, you will more than likely find one that rises to the top to make an offer on. I'll advise you on what kind of offer to make based on the real estate conditions for that complex then negotiate for you to get the best deal. My mission for all of my clients is to get you the best price, with the best terms, and with the least amount of hassle.
Step 7: Inspections and Contingencies
After your offer is accepted, I will orchestrate the home inspection and appraisal, making sure to meet all time deadlines. We'll negotiate any repairs and fulfill all of the contingencies prior to your closing date.
Step 8: Closing
Closing usually occurs 30-45 days after your real estate contract has been ratified if you're getting a mortgage. If you're paying cash, we can probably close within a week or so. If you live out-of-state like many of our condo buyers, don't fret. The title company can send the entire package to you to sign in front of a Notary, then you will overnight the signed package back by closing day. We do this all the time.
Congratulations! You are now a condo owner at the beach.
Questions to Ask When Buying a Condo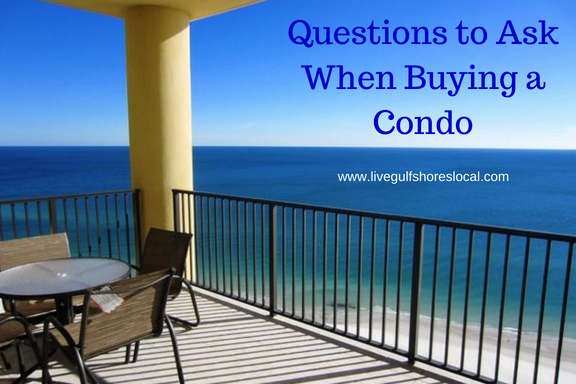 Phoenix West II of Orange Beach
What are the HOA fees for this community?
Home Owners Association (HOA) fees or condo fees are absolutely a distinguishing element that you will find when buying a condo in Gulf Shores and Orange Beach. From time to time, I have clients scoff when they see how much these condo fees are for a particular community, but once I explain what they are used for, they come back around.
Most people associate condo fees with the pool and the tennis court, but there is so much more. While every condo complex in Orange Beach and Gulf Shores is different, here is a list of "typical" items that are covered with the monthly fee:
Building management
Security
Common area upkeep
Building maintenance
Reserve funds
Pool
Tennis courts
Water/Sewer
Trash
Basic Cable
Insurance
Any other community amenities like the clubhouse, hot tub, basketball court, playgrounds, boat storage lot, etc.
As you can see, most condos cover quite a bit with their fees, and many of those items you would pay for anyway if you were buying a single-family home. For instance, insurance is a big ticket item that is covered in the condo fees. If you were buying a single-family home, you would have to pay homeowner's insurance separately. So, please don't let those HOA fees scare you off.
Is insurance covered in the HOA fees?
I listed above what is typically covered, but don't naturally assume that insurance is covered in the fees. We have literally hundreds of different condo communities at the beach, and there are a select few that do not cover insurance. You would have to pay for that separately.
One obvious indicator is when the condo fees for one building is substantially less than other "like" buildings.
Have their been any assessments recently?
Just like with any other structure, sooner or later something will need to be replaced or repaired. For instance, the building may need a new roof, the windows may need to be replaced, or the parking lot may need to be resurfaced.
If the association's Reserve Funds do not cover the cost of one of these repairs, a special assessment will be charged to all of the residents of the community.
First, the condo association's committee will vote on it. They will then gather quotes from various contractors. The eventual total of the job will then be divided by the number of owners in the complex.
Special assessments usually do not come around that often, but it is good to know if there have been any recent assessment or if there is any known future assessment to come.
Is there any current legal action being taking out on the condo community?
Well, this is just something that you may want to know before buying. I don't see this too often in lower Alabama but it would be good to know if the association is being sued for whatever reason.
Real estate contracts do not usually have the correct language to fully protect buyers when buying a condo.
Here is what I write into every offer when working with a client buying a condo:
"Seller to provide condo documentation, financial balance sheet, current budget, and last 12 months of HOA meeting minutes within 3 days of the effective date. Buyer to approve/reject within 3 days of receipt. Seller to provide in writing any known assessments current or pending along with known litigation within 5 days of the effective date. Offer is contingent upon buyer's acceptance of the above information."
This covers my client totally when it comes to the condo association.
Are pets allowed?
Most condo complexes in Gulf Shores and Orange Beach allow pets for owners but not renters or tourists. So, if you're buying, you're probably fine. However, the community will probably limit the number of animals that you have and will more than likely have a size limit.
If you're a pet lover like myself, be sure to get the exact rules on this from your Realtor (me, of course).
Is there deeded beach access for the community?
Every condo community that sits on the beach obviously has direct beach access. In fact, the community actually owns private beach up to the mean high tide line mark.
For the complexes that are across the street from the beach, some have their own deeded beach access (usually a boardwalk) but some don't. For those that do not have a deeded access, they will have to use any of the many public access points along the beach.
Are there any rental restrictions?
Especially on the beach, many condos are bought by investors who want to capture some of the huge tourism market that our area attracts. If this is important to you, you will want to know what is a minimum stay for a renter. Is it 3 days, 7 days, or a month? Some buildings away from the beach don't allow anything less than 6 months.
For the majority of the complexes on the beach, you'll see a minimum stay of 7 days for tourists.
Things to Consider
Location
On the Alabama Gulf Coast, we not only have condos on the beach but you can also find this type of ownership on the bay, Intracoastal Waterway, river, and on the golf course. As you're thinking about price and square feet, you should also consider where you would like to own.
Obviously, buyers can choose whatever property they wish that falls in their price range, but here is what's typical in our area. Most of the time, investors are looking for beachfront properties because tourists are drawn to our beautiful waters and sugar white sand. Full-time residents tend to be attracted to condos that are off the beach but still on the water, like Phoenix on the Bay, for example. Full timers also like the idea of living on a golf course. "Second home" owners go either way, depending on how long they visit their condo during the year.
Take some time to determine what is important to you.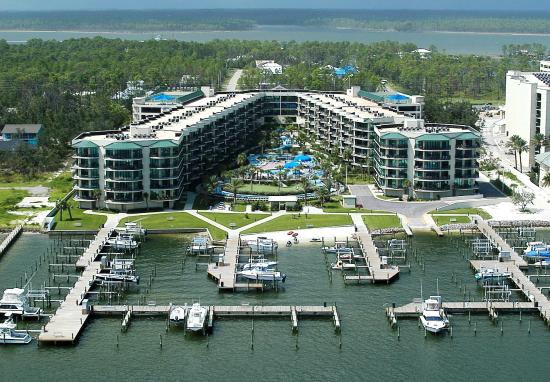 Phoenix on the Bay in Orange Beach
Amenities
Sure, nearly every condo complex in Gulf Shores and Orange Beach has a pool, but are you looking for a more robust amenity package? I've had clients who only want to look at properties that have lazy rivers. I've had others that were only interested in communities with indoor pools. Not every complex at the beach has tennis courts. Is that important to you? How about racquetball courts?
Here are condo amenities that you could see here at the beach:
Pool
Lazy River
Indoor Pool
Kiddie Pool
Tennis Court
Basketball Court
Racquetball Court
Bocce Ball
Hot Tub
Fitness Room
Steam Room
Playground
Grilling Areas
Activity Room
Meeting Room
24-Hour Security
Guard at Gate
Make a list of your "must haves", and I'll find the properties that fall within your budget.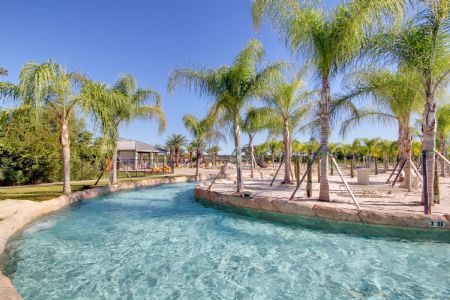 View
This has a lot to do with the location, of course, but it's necessary to elaborate a little. The "holy grail" view at the beach is to have a full on, southern view of the Gulf of Mexico. Having this incredible view has everything to do with price. There are plenty of complexes on the beach that only have a side view. This means that you have to go onto your balcony and turn to the left or right in order to see the Gulf. That's fine, of course, because you're still on the beach. It's just going to cost you a little bit more for the ultimate view.
Another thing to consider is how high do you want to be within the condo building? If you're on the first floor, you won't have to deal with elevators, but at the same time you won't have a great view of the water. Some folks don't like to be too high in the building either. I have many clients that actually tell me that Floors 5 through 12 will give you the best Gulf view.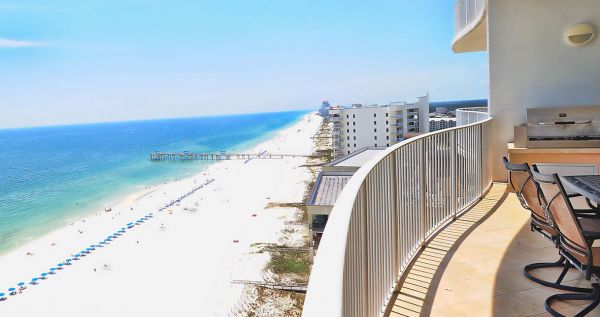 Bedrooms
If you want to rent out your unit, either occasionally or as often as you can, you should consider the bedroom count. It is rare for a beach condo to be sold "not furnished". In nearly 100% of the cases, you will buy a condo in Gulf Shores and Orange Beach that comes with all of the personal property that you see when you tour the property, right down to the salt and pepper shakers.
My point in saying this is that in most cases, beach condos usually come with a sleeper sofa. This is very typical. So, when you're thinking about how to market your property for renting to tourists, you can actually sleep 6 in a 2-bedroom condo. You can sleep 8 in a 3-bedroom condo.
In other words, you may be able to buy a lower priced condo and still sleep the same amount of people that you were shooting for.
Construction
The construction of a condo complex is usually either wood or Poured-In-Place concrete. Typically, complexes that are over 4 stories utilize PIP. So, why is this important? It really comes down to noise. While you may hear people walking above you in a wood structure, you're not going to hear much at all from your neighbors in a PIP structure.
Lease Agreement
Since many of the condos here are rented out to short-term renters (tourism), we often find that the property is already under some sort of lease agreement with a property management company. The new owners typically have to honor the current lease agreement. This is something to think about if you don't plan on renting out your unit at all. Although, fulfilling the current lease agreement could put some extra cash in your pocket, after closing you could instruct the property management company that you do not want to take on any "new" rentals. You would just need to honor what was already on the books. Here are some questions to ask:
Is the property under a current lease agreement?
What future rentals are already booked?
How much is the unit renting for in peak and off-peak seasons?
How long is the agreement?
What fee is the property management company charging?

Turquoise Place at dusk
Renting Your Condo
If you're thinking about buying a condo for investment purposes, you're in good company. In the very first paragraph of this article, you read where there are over 6 million people who visit our beach every year, and they all need somewhere to stay.
The short-term rental market in Gulf Shores and Orange Beach is huge, to say the least. In fact, because of the snowbird crowd that comes in during the cooler months, rental income is possible all year long.
There are two different ways to go about renting your condo at the beach . . .
First, you can use one of the many property management companies that are experienced in vacation rental properties. There are both large and smaller companies that are available, each having their own pros and cons. Larger companies tend to have a bigger web presence which will draw more potential renters to your rental listing. Also, they're large because they have many more clients, so the bigger web presence is necessary to accommodate their inventory. Smaller companies tend to give a more personal touch but have a smaller web presence. In many cases, though, they are able to still provide an equal amount of rental income because they have fewer properties to promote.
In either case, you should expect to pay anywhere from 18% to 30% of the total rent to the property management company. They can also provide you with a rental income history or an estimate for the property.
Secondly, you can bypass the property management company and take it on yourself. Most people, of course, do this through VRBO (Vacation Rentals By Owner). You do get to save that 18-30%, but the burden is on you to keep up with everything, including cleaning and repairs. VRBO's web presence is very strong and should give you plenty of exposure should you decide to "go it alone".
Personally, I don't work in the property management side of things, only sales. However, as a service to my clients, I often do the research for them by calling around to different companies to get the best price (fee) and service.
Your Condo Search
This article wouldn't be complete without a way for you to actually find condos that are for sale in Orange Beach and Gulf Shores. Please check out all of the different categories below and let me know if you need more information about a unit or complex.
Search by Complex
List of just about every complex in each city with descriptions and links to condos that are for sale in the complex.
Condos By Price
Orange Beach
$100,000 to $200,000 - $200,000 to $300,000 - $300,000 to $400,000
$400,000 to $500,000 - $500,000 to $600,000 - $600,000 to $1,000,000
Gulf Shores
$100,000 to $200,000 - $200,000 to $300,000 - $300,000 to $400,000
$400,000 to $500,000 - $500,000 to $600,000 - $600,000 to $1,000,000
Most Expensive Condos
Condos with Boat Slips
Condos with Indoor Pools
Condos with Lazy Rivers
Are You Ready to Buy a Condo at the Beach?
I'll walk you through the entire process from figuring out which complex is right for you to handing over the keys to your beautiful new property at closing. If you're ready to begin your journey in condo ownership, reach out to me and we'll hit the ground running.